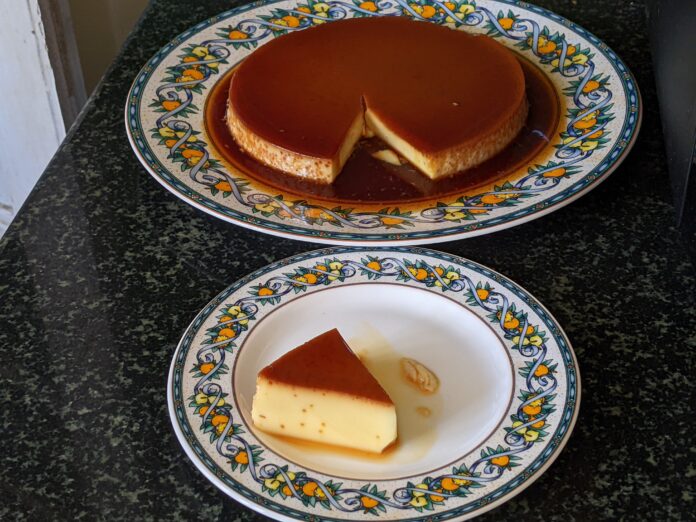 What Is Caramel Custard?
This is a popular dessert, a pudding made with milk sugar and eggs. It's a custard pudding with a layer of caramel sauce. It's popular in France, Spain and other European countries.
What are other names for caramel custard?
In India this dessert is usually called caramel custard. In other countries, it's often called Flan, Crème Custard, Custard Crème or just Custard Pudding. They're all essentially the same thing though the most popular other name for caramel custard is Flan.
Recipe
Ingredients
350 ml or 2 cups of milk
2 cups of sugar
1 teaspoon vanilla essence
2 eggs + 1 egg yolk
Method
In a thick pan, add one cup of sugar and heat it on a low flame till the sugar starts to melt. Melt the sugar till it starts bubbling and it turns into caramel. Once it starts bubbling if you like, you can add a little water ( this helps to stop the cooking and from it turning into a darker colour ). You don't have to add the water but it will give you a lighter colour.
Add this hot caramel into your baking dish and swirl it till it covers the entire base of your baking dish. Keep this aside and let it set.
In the meantime, in another pan heat the milk and add the second cup of sugar and stir. You don't need to boil the milk but it needs to heat so that the sugar melts. If you like your desserts sweeter you can add a little more sugar at this stage. Set it aside and let the milk cool.
In a bowl crack the two eggs and one additional egg yolk and beat it well. Once the milk has cooled to room temperature, add the beaten eggs and one teaspoon of vanilla essence and mix it all together. If the milk is still hot and you add the eggs they will scramble so make sure the milk is at room temperature.
Strain the mixture so any residual bits get caught and you're left with a smooth custard mixture.
Pour the custard mixture into your baking dish and seal the top with aluminum foil. Add the baking dish to another flat dish and fill it with hot water. The entire custard needs to cook in a water bath.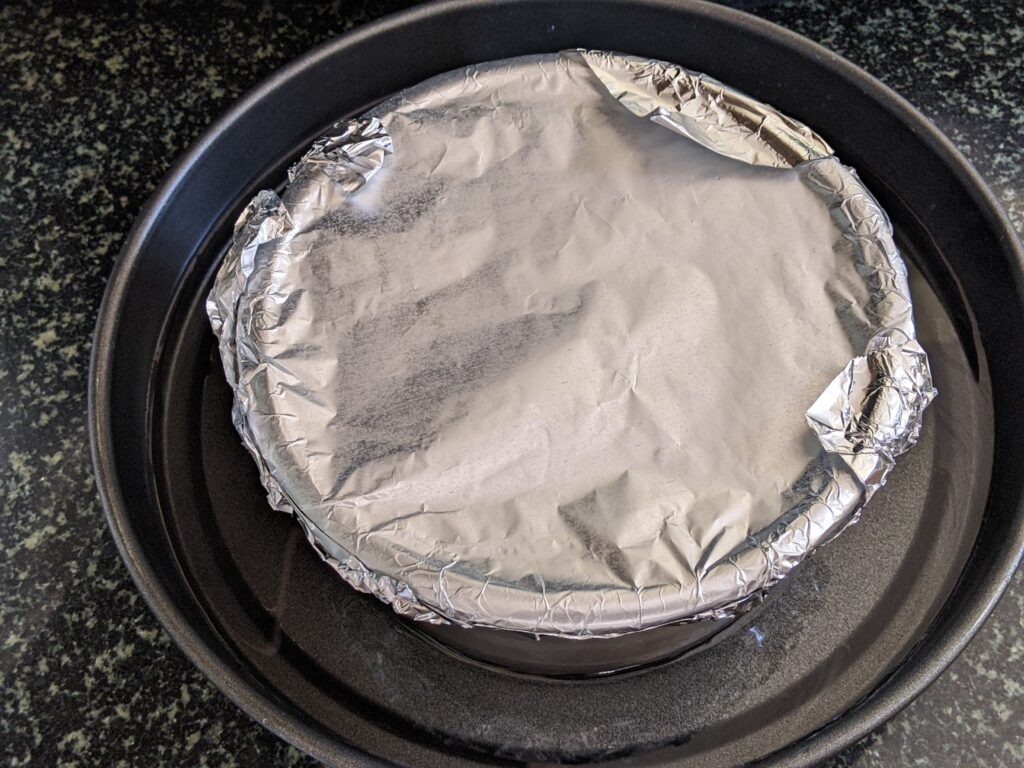 Bake in the over at 180 degrees for about 50 – 60 minutes. Once baked, let it cool and then let it sit in the fridge for 3 -4 hours minimum.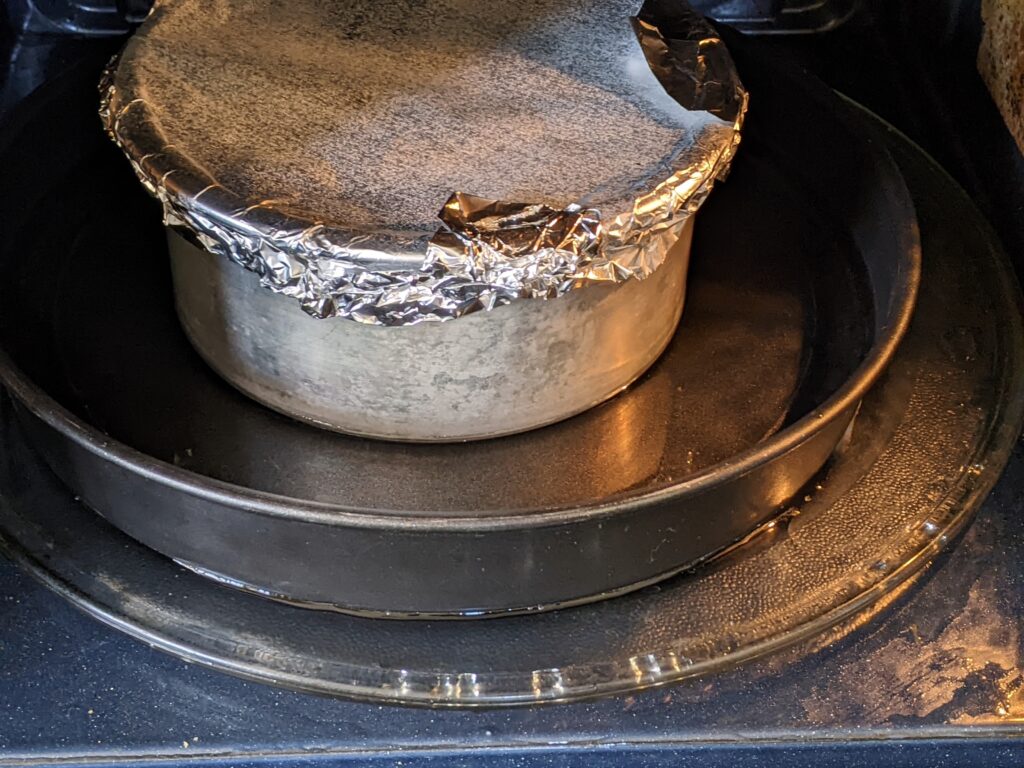 After it's cooled, take off the aluminum foil and gently with a blunt knife of offset spatula run it through the edges so that they don't stick when you have to un mould the custard.
Carefully un mould the custard into a plate and serve cold.
How To Serve Caramel Custard
The best way to serve caramel custard is cold. Make sure you refrigerate it before you serve. You can add fresh fruit or even some whipped cream if you like but it is usually served on its own.
Can I Freeze Caramel Custard
No there's no need to freeze the caramel custard, you can just store it in the fridge. It will last up to 6-7 days.
Can I Make an Eggless Caramel Custard
Yes, you can make an eggless caramel custard. Just replace the eggs with condense milk along with some custard powder.
Other Popular Parsi Recipes