What is Appe?
Appe is a South Indian snack made usually from besan or chickpea flour. It's a round shaped snack or appetizer usually made in a typical pan called an appe pan or a panniyaram pan. Panniyarams are another word for the same dish.
What Types Of Appe Can You Make?
The traditional appe is made with besan or chickpea flour, along with semolina or rava and sometimes rice flour. You can make several types of appe you like using your choice of vegetables. You can make jowar palak appe, rice appe, urad dal appe and even green moong appe.
Recipe
Ingredients
1 cup of sweet corn
1 cup of semolina or rava
½ cup of yogurt or curd
½ cup water
Chopped ginger
Chopped garlic
Salt
Pepper
1 tsp turmeric powder
1 tsp cumin powder
1 tsp coriander powder
1 small onion chopped
1 small capsicum chopped
Handful of coriander leaves chopped
1 small sachet of Eno or 1 tsp baking powder.
Oil
Method
In a mixer grinder add you corn, chopped ginger and garlic along with a little water and grind it all into a thick paste.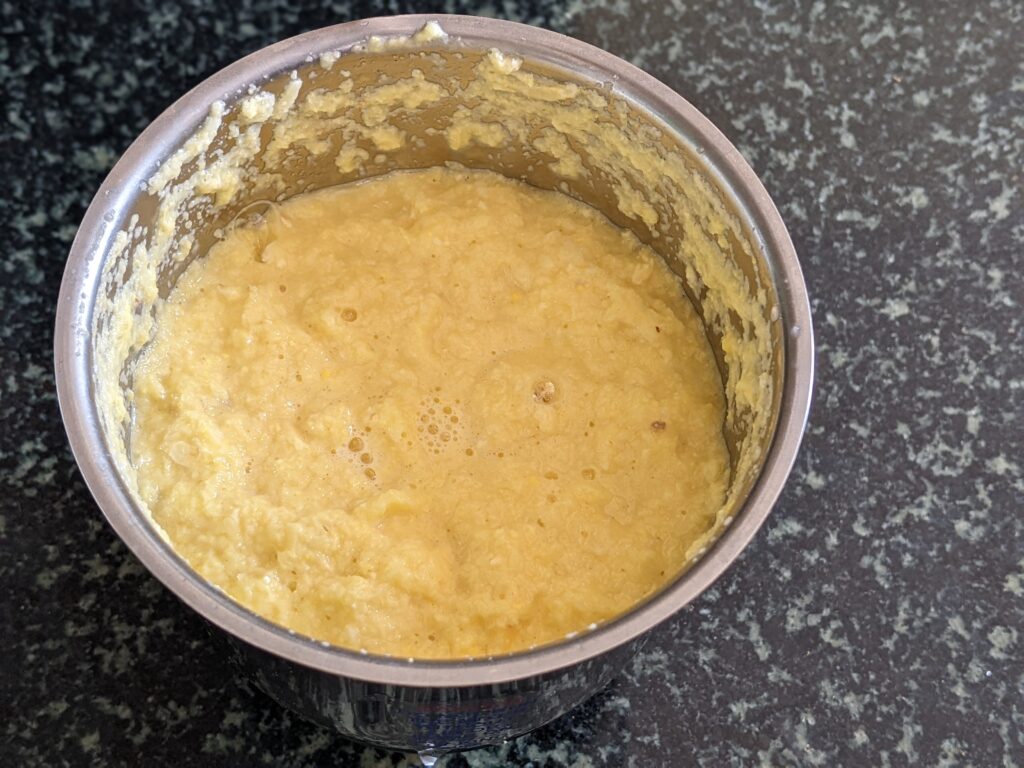 Add this paste to a bowl along with your semolina, yogurt and another ½ cup of water and mix well. Let it rest for 30 – 40 minutes.
To this batter add in your vegetables (you can include any you like ) – the chopped onion, capsicum and coriander leaves along with all the seasonings, salt pepper, turmeric powder, cumin powder, coriander powder and mix well. You can also add chopped chilies or red chilli powder for a hint of spice.
Once mixed add in your baking soda or Eno and then prepare your pan.
In your appe pan, make sure you grease each section with oil and then add a spoonful of the batter into each pocket. Cover the pan and let it cook on a low flame for about 8 to 10 minutes.
Remove the cover and check if they have firmed up and cooked slightly, if yes then gently with a spoon flip each appe over and cook it on the other side for another 5 minutes.
Repeat this process till all the batter is over and serve fresh hot with chutney or ketchup. This recipe should give you approx. 30 appes.
How Do You Serve Appe?
You can serve your corn appes with chutney, either green or red chutney. You can serve the appe with tomato ketchup, a sriracha or hot sauce to add additional zing. You can also serve them as is without any relish chutney or accompaniment.
How Do You Store Appe?
I don't recommend storing them for a long time, they are best eaten freshly cooked.
Where Can I Buy An Appe Pan?
You can buy a panniyaram pan or an appe pan online via amazon. You get them in either cast iron or a nonstick pan. I find the nonstick version far more convenient and easier to clean. Here's a link below to buy the same pan I've used.
Other Popular Vegetarian Recipes On My Channel
hvhv