What I really like is when an airline makes an effort to ensure my entire flying process is smooth and hassle free. With a business class ticket it seems like the passenger is royalty but with premium economy he's not far behind. Having flown Economy and Business Class, I can honestly say the Premium Economy Category is that perfect bridge between the two. It's not quite business but it certainly isn't economy and without a doubt makes your journey a more pleasant one. Here are a some of my observations that I figured out during my Premium Economy flight from Mumbai to Hong Kong and back with Cathay Pacific.
Separate check in and boarding lines – Usually there is a red carpet and two counters allocated to Business and First Class passengers and the rest have to sometimes battle it out in long serpent like lines just to check in with bags and even when you board the aircraft. When you fly Premium Economy you get your own line to check in with ease as well as priority to board in a separate line just after the Business class passengers. What might seem insignificant initially is a great boon specially when you are tired, have children, senior citizens or heavy luggage. It's the little things than help make for a smoother, stress free journey.
Ridiculous Leg space – I think for most flyers, especially those who travel frequently, the most important thing for them is adequate leg room. There are often frantic fights for those treasured front row seats so that folks can grab additional leg space because let's face it, no one wants to be boxed in for hours and hours till you cramp. For me, it's never an issue because I don't have long legs but for the average Joe who isn't 4 feet nothing, it makes all the difference. Here, the seats are wide enough, comfortable enough and I could swing my legs with ease if I wanted to. Again not the luxurious space that the Business Class seat offers your but certainly a lot more than the regular economy ones.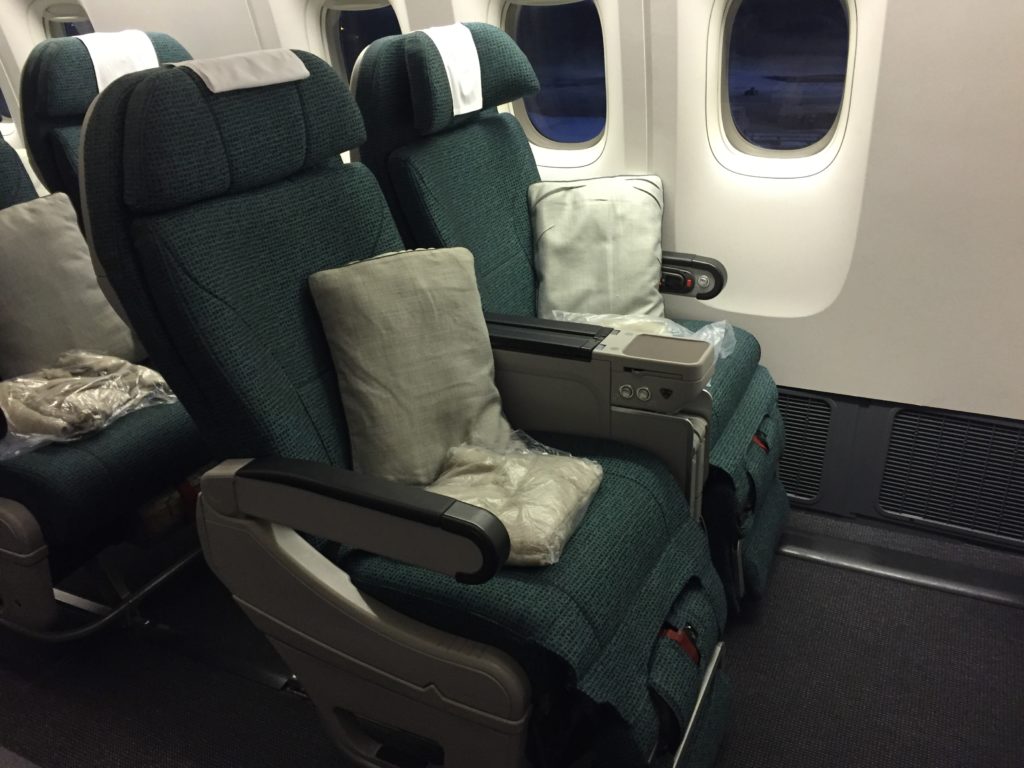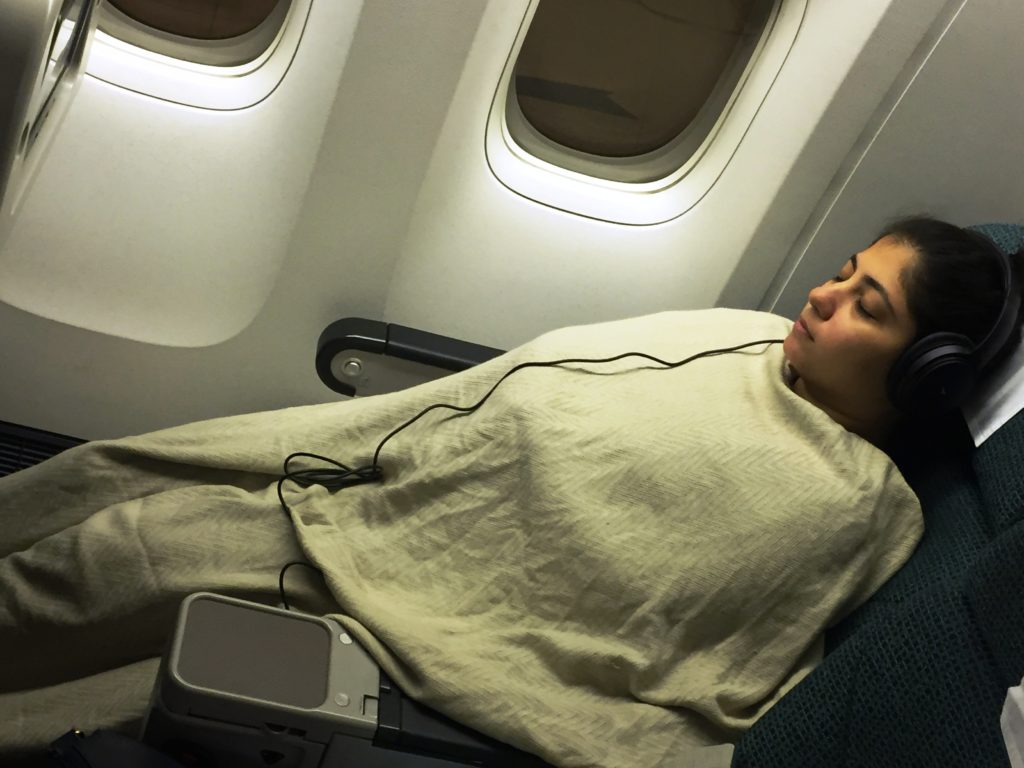 Additional amenities – You know the real fun in fancy travel is all those little goodies they give you. Who doesn't like a free gift or present, even if it's just socks and a tooth brush! Your Premium Economy ticket entitles you to a lovely little pouch with basic travel amenities or as I'd like to call them essentials. Socks, tooth brush, toothpaste ( no one wants bad breath once they get off a long flight ) ear plugs and that wonderful eye mask. Might not seem like a lot but makes all the difference and adds to your overall comfort.This is only available on Long Haul Sectors.
No piddly little head set but the nice ones in Business – For a person like me who can't sleep on a flight and spends hours watching movies, a comfortable head set is extremely important. These big beautiful noise cancelling ones that are usually reserved for Business Class passengers are now available for Premium Economy ones and I can assure you they are a gift from the airline gods !! Makes a world of a difference even when you want to try and catch some shut eye so this is a big bonus if you ask me.
The Tray Table – Unlike the regular tray tables on an aircraft that you pull down for your meals or your work station, the premium economy seats have an extendable table that you swing up from the side. It actually gives you more work surface area and makes meal time comfortable without being held hostage to how far back the passenger in front of you wants to recline his seat ( it can get really uncomfortable at times ). For a passenger who needs to be at his laptop during the flight, it makes working easier and far more comfortable.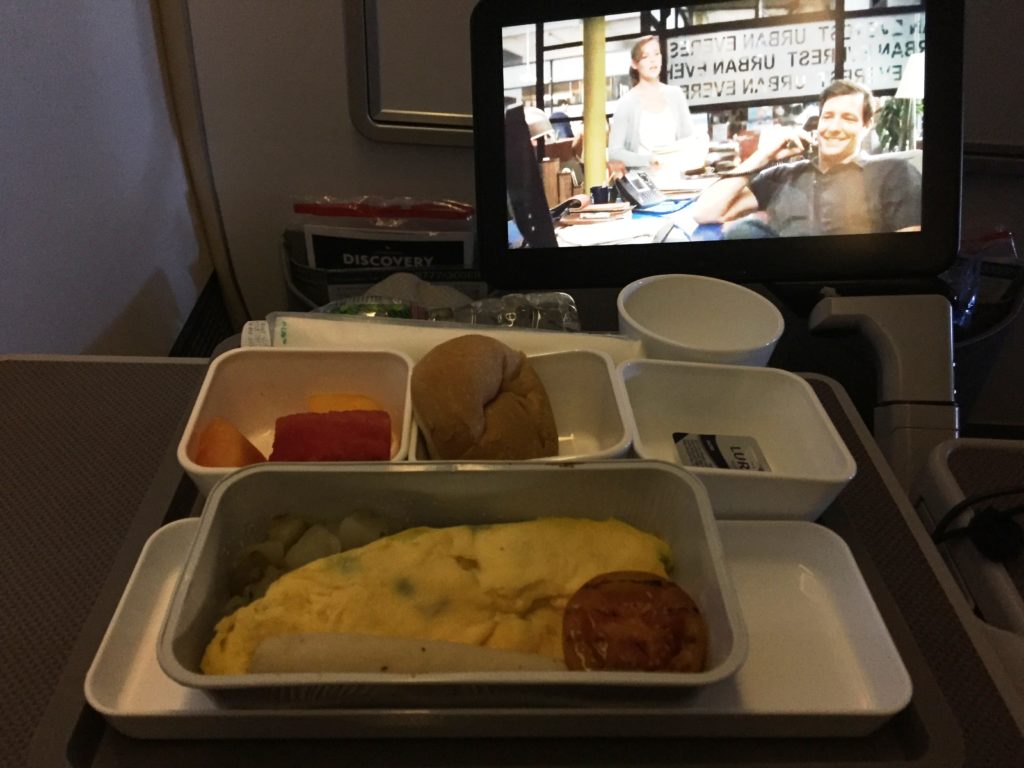 Baggage Allowance – While space is the biggest value addition in this sector I have to be honest and admit the additional baggage allowance is the most exciting for me. I'm always shopping and terrified I'll be overweight. It isn't a big increase your total allowance is 35kgs, that 5 kgs more than economy but even those 5 extra kgs can make all the difference. It's nice to have it rather than struggle to drop the last couple of kgs worth of shopping or pay an additional fee.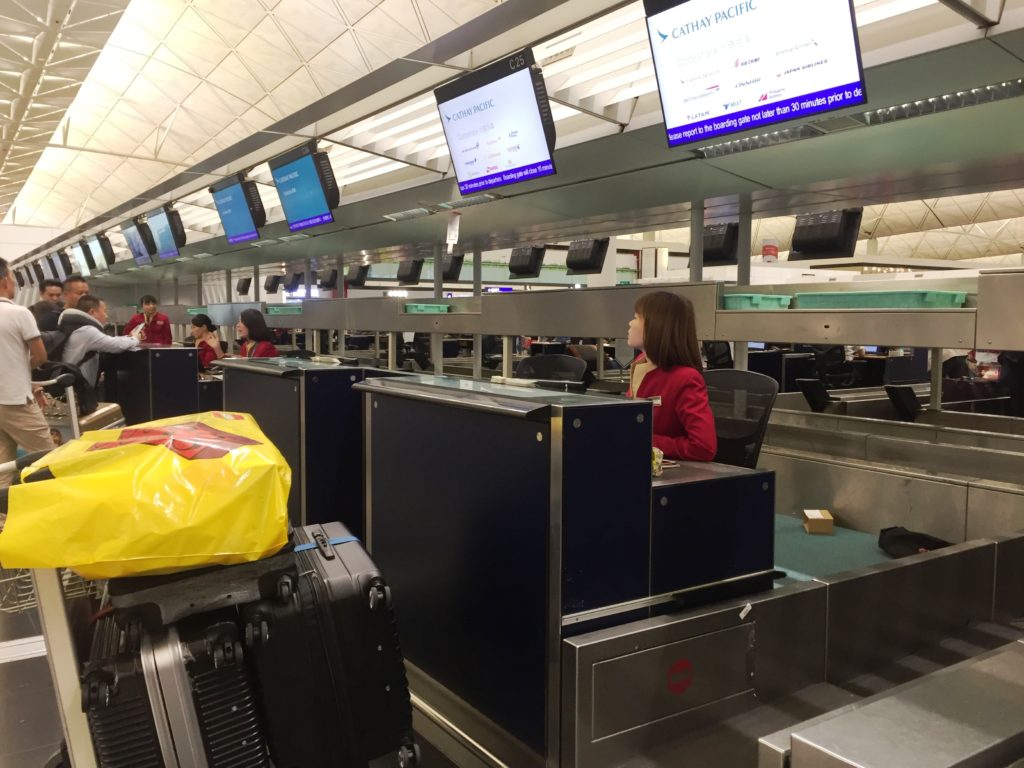 For more information on the Premium Economy with Cathay Pacific you can check their website here.
I also made a fun video to show you what it's like to fly Premium Economy with Cathay Pacific. Please do subscribe to the channel for more food and travel videos 🙂
Disclaimer : I was invited by Cathay Pacific as part of a press trip to explore Hong Kong city and enjoy the new Premium Economy sector. As always, thoughts, opinions, ideas, suggestions, impressions are all my own 🙂 
You can also follow my entire itinerary with everything I did in Hong Kong on the Travelibro app & website where I've shared my Hong Kong Itinerary.
For more updates on my food and travel adventures, follow me on Facebook, Twitter, Instagram and Snapchat : thetinytaster