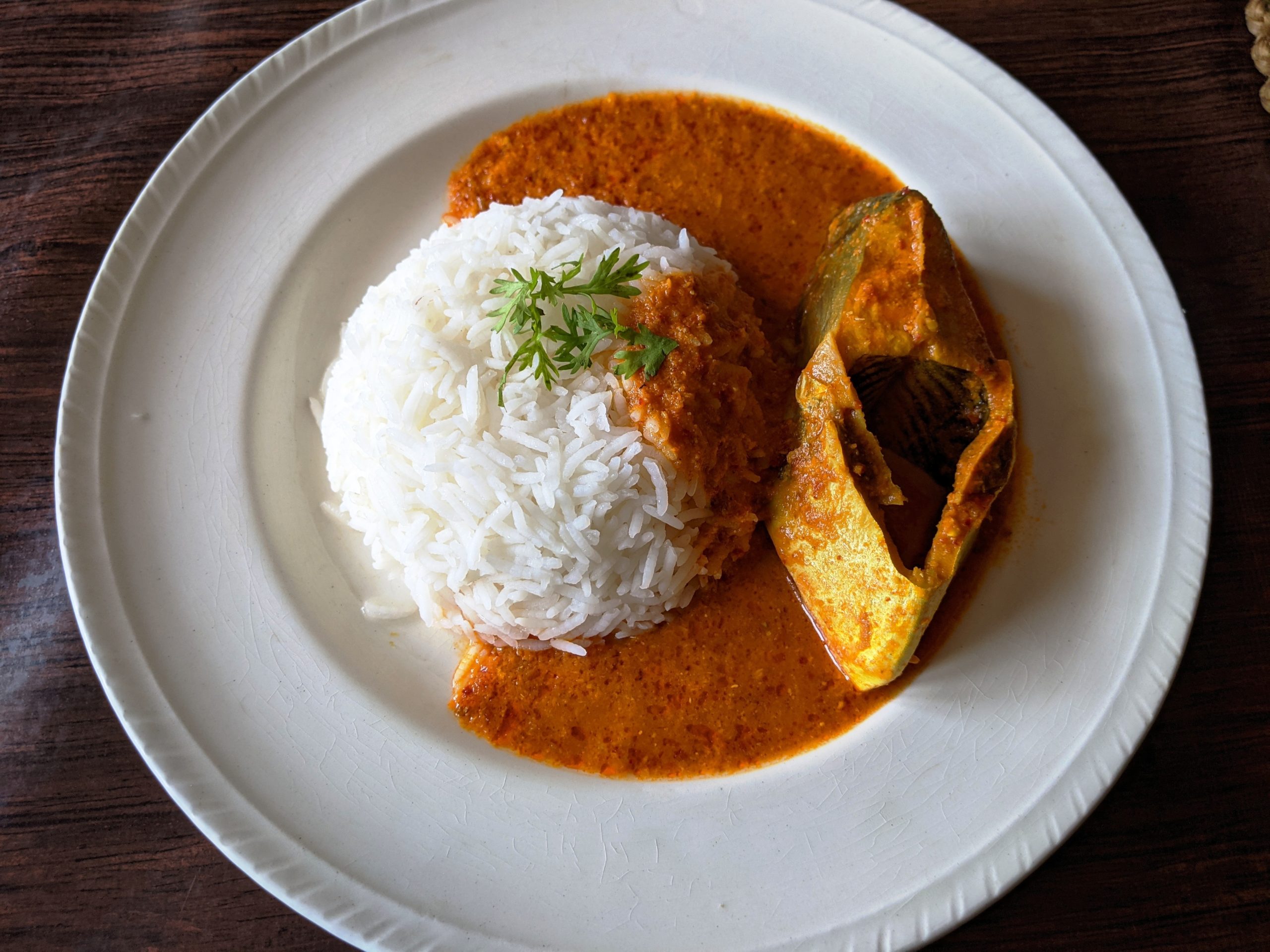 Patio is a favourite in any Parsi household but there are actually different types of Patio. I've written about and shared the recipe both on my Youtube channel and on the blog about a Kolmi no Patio ( Prawn Patio ) and a Sukkha Boomla No Patio ( Dried Bombay Duck Patio ) and now it's time for the classic Lagan No Patio
What Is Lagan Nu Patio
This is a dish that is prepared in the days leading up to a wedding. Lagan means wedding so sometimes for Lunch at home on the day of the wedding or even for any of the functions leading up to the wedding. It is different in terms of texture and a few ingredients to say a Kolmi no Patio or Prawn Patio where this feels almost like a curry with the gravy and it is always made with Fish so often called Fish Patio.
What Fish Is Used For Lagan No Patio
The Lagan No Patio is always made with Fish and the Parsi Community is obsessed with Pomfret so needless to say that is the fish used. Even for Patra ni Macchi or Saas ni Macchi it's always pomfret so the same applies here for this Lagan No Patio. You could of course use any fish you personally enjoy eating, Surmai, Snapper or any fleshy fish.
Recipe
Ingredients
500 grams pomfret cut into pieces
10-15 Dry Red Chillies ( Kashmiri Chillies Will Do )
1 – 2 Teaspoon Sugar or Jaggery
2 Teaspoon Kolah Vinegar or Tamarind Water
1 Teaspoon Cumin Seeds
10 Garlic cloves
1-2 Teaspoon Salt
4 Chopped Tomatoes
10 -12 Cashew Nuts
1 Tablespoon side cut Coconut
1 Teaspoon Red Chilli Powder
1 Teaspoon Turmeric Powder
Method –
Add the tomatoes, cumin seeds, coconut, garlic, red chillies and cashew nuts along with a little water and grind it down to a thick paste.
Marinate the fish pieces in a little turmeric powder and red chilli powder and set it aside
In a pan add some oil and the curry paste and let it cook for about 6-7 minutes.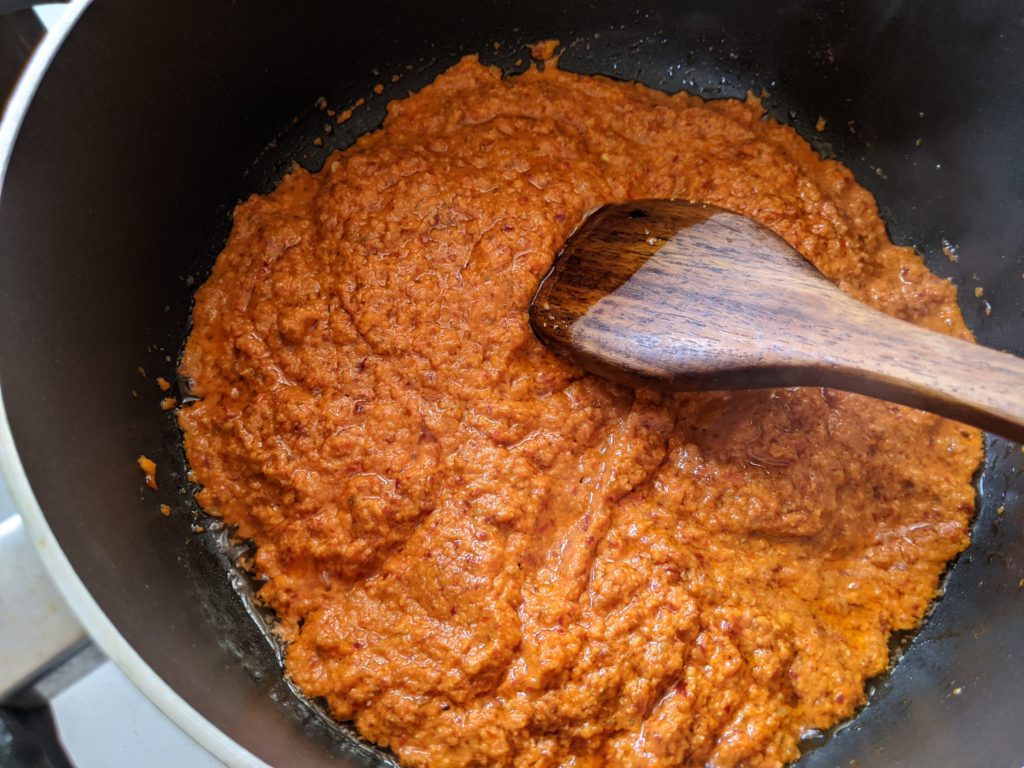 Once you start to notice oil separating from the sides add in the sugar/ jaggery and salt and mix it. Add the vinegar or tamarind water and mix.
Add about half a cup of water not too much, actually the lesser water you add the better if you feel it needs more you can add again but just enough to get the paste to mix and create a slight gravy.
Add the fish and let it cook for about 5-7 minutes. You can taste the gravy to check for seasoning, if you want it sweeter or a little more tang then add the sugar or vinegar accordingly.
Serve hot with dal and rice or plain rice and enjoy.
How To Serve Lagan No Patio
It is usually eaten either with plain steamed white rice or then like the Prawn Patio with steamed rice and plain mora dal. Dhun Dal Patio is always a winning combination.
How To Store Lagan No Patio
It will stay in the fridge for 3-5 days, there's no need to freeze it. It's best however eaten when it's freshly made.
Other Popular Parsi Recipes