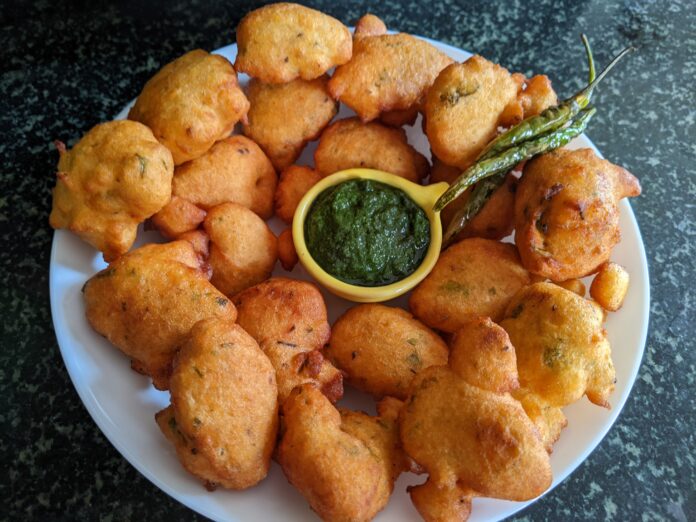 There are various types of pakodas or fritters but these made with moong dal are delicious. They work as an excellent snack and come out crunchy and crispy on the outside and soft on the inside. They're the lesser-known cousin to of course kanda or onion bhajia or pakoda and even the potato ones all dipped in besan or gram flour but if you give these a try you might never go back to the others.
Recipe
Ingredients
1 cup moong dal
1 small knob of ginger
1-2 green chillies
1-2 teaspoons of salt
1 teaspoon pepper
1-2 teaspoons of ajwain or carrom seeds ( can use thyme as a substitute )
Chopped coriander a small bunch
Oil to fry
( you can also add seasonings like cumin powder or chilli powder )
Method
Wash and rinse the moong dal to get rid of any impurities or dirt and then soak it in a bowl of water for an hour or two.
Once soaked, drain any excess water and add the moong dal along with the ginger and chillies to a mixer grinder and grind it into a thick paste. Make sure here you don't add any water while mixing. If you add water the batter will get runny and the bhajias or pakodas will not form. This must be a thick fluffed batter.
Once it's ground into this thick paste like batter, empty in a bowl and add all seasonings – salt pepper, ajwain coriander leaves and mix it all together.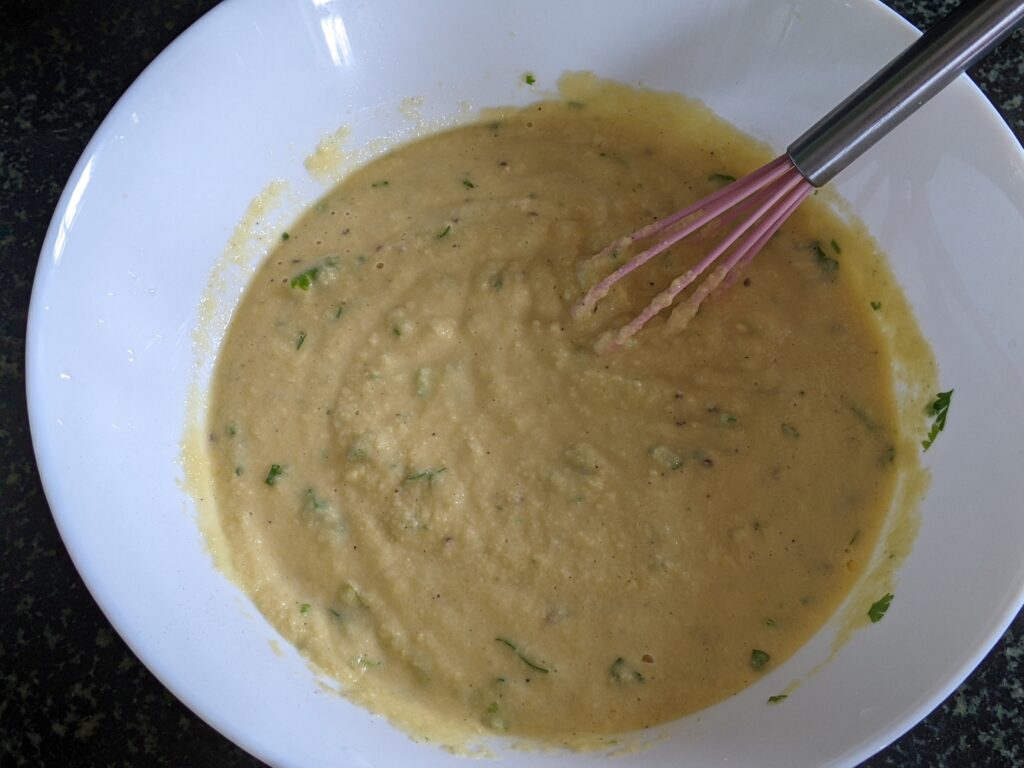 In a wok or kadai heat some oil and then once hot with the help of a teaspoon, add a dollop of the batter into the oil. Repeat till you add about 4 or 5 dollops to form the pakodas. You'll notice them start to fluff up, keep cooking and turning them on all sides so they cook universally.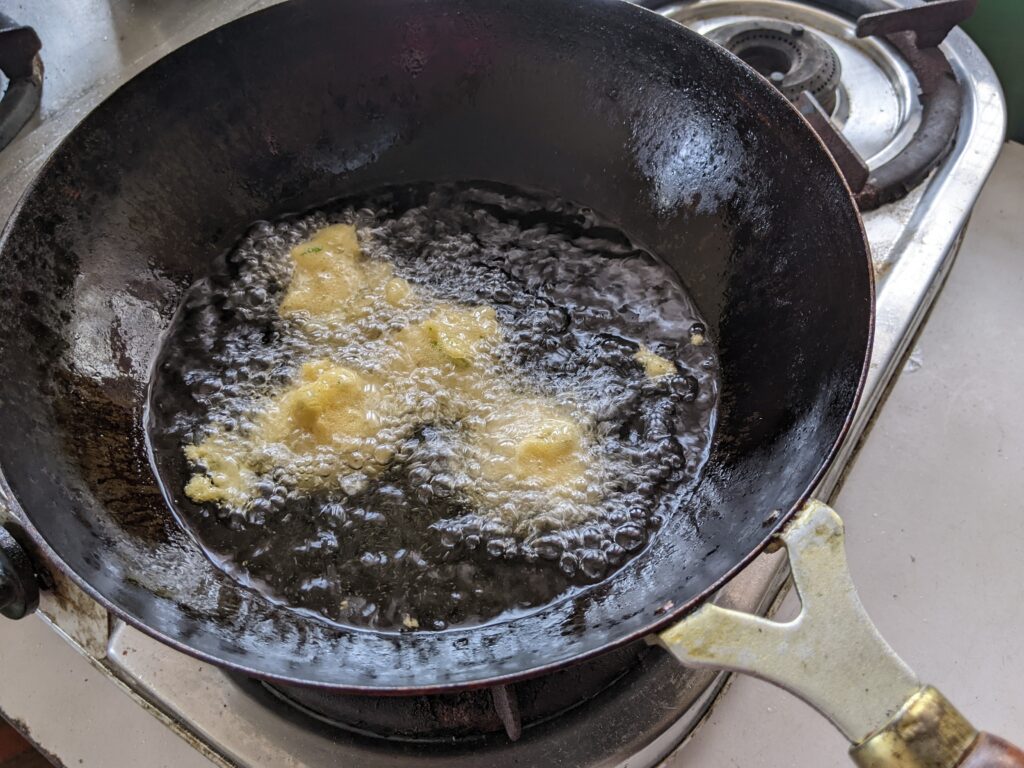 Once they turn golden brown remove from the flame and continue with the rest of the batter.
Once they're all made serve hot with green chutney or any sauce or relish of your choice.
Can You Freeze These Pakodas ?
No, absolutely not. They just won't taste the same even if they sit for a few hours out at room temperate. They are best eaten hot off the flame when they're nice and crispy.
How Do You Serve Moon Dal Pakodas ?
You can eat them on their own but you can also serve moong dal pakodas with fresh green chutney. The kind you make with coriander and or mint. You can also serve these pakodas with ketchup, a red spicy chutney or any sauce or relish you enjoy. You can also add some deep fried salted whole green chillies.
ghj