Hyderabad is a beautiful city and one I enjoy visiting. I don't get there as often as I'd like despite having close family that live in Secunderabad but I'm hoping to change that soon.  These are some things I personally think are worth exploring so if you're headed there anytime soon, this list should help. It actually makes for a perfect city guide( if you have just one day) so here's what I think you should do if you have 24 hours or less to explore the city 🙂
Chowmahalla Palace – This was the palace and official residence of the Nizam's of Hyderabad while they were ruling. Chowmahalla means four palaces and is rumoured to be designed like the palace of the Shah of Iran. You can tell a great deal of effort has gone into restoration and maintenance of the palace and the grounds. This is one tour or excursion I really enjoyed because those palace grounds are beautiful but the darbar hall that is open to public is really stunning. You also get to see some beautiful old photographs that give you an idea of how regal it use to be.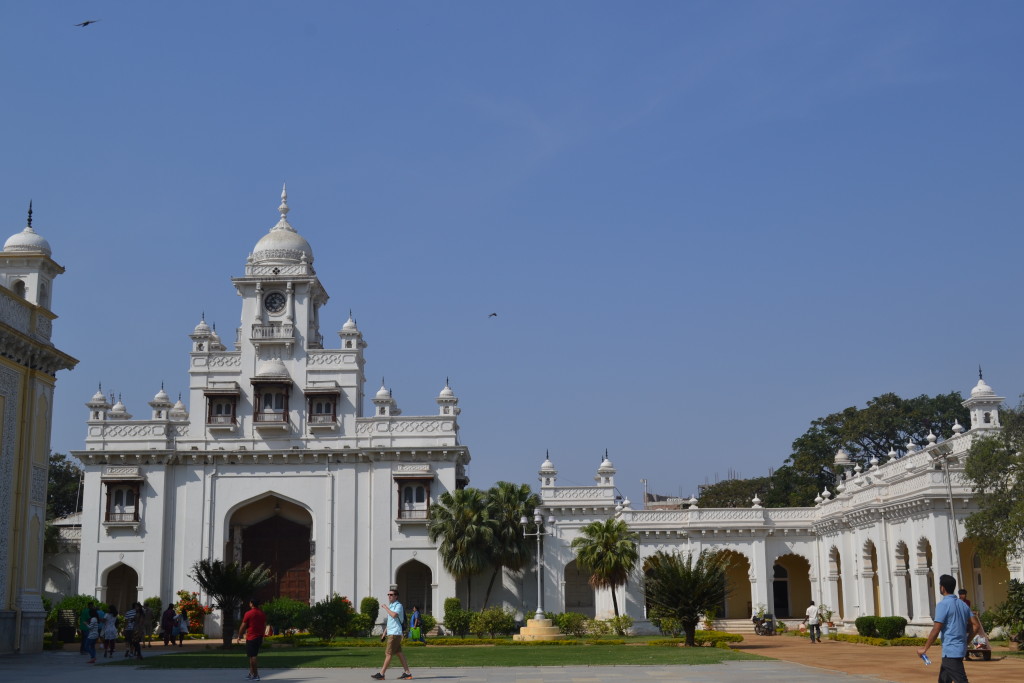 Charminar and bangle shopping – The Charminar ( four towers ) is a beautiful piece of architecture that's become a famous icon in the city. There are many theories and stories as to why the Charminar was built but the most popular one is that it was built in the middle of the city to mark the eradication of plague. What ever the reason the structure is stunning and at night it looks even more beautiful once it's lit up. The shops near by are famous for selling jewelry and particularly bangles incase anyone wants to do a spot of shopping while they're there.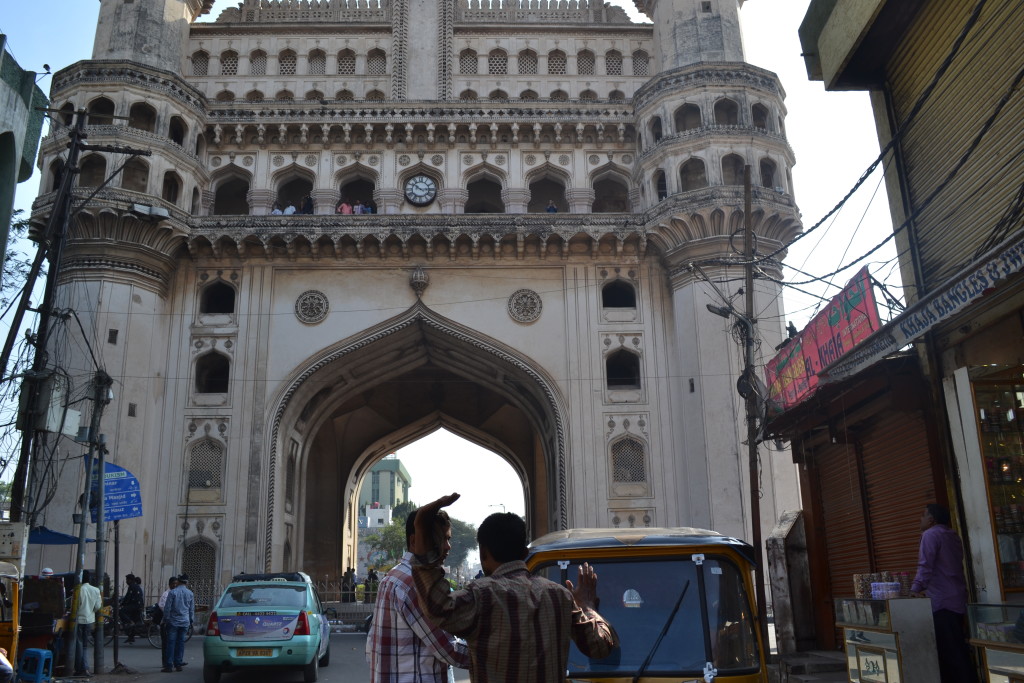 Golconda Fort – Golconda was home to the vault that once housed the famous Kohinoor and Hope diamond. Infact the Golconda mines yielded many diamonds and the entire area was once buzzing with diamond trade. The fort is now in ruins but still a beautiful place to walk through. It is said that if you stand under the main entrance archway at a particular point ans clap loudly, it can be heard at the hilltop pavillion at the fort almost a kilometer away so don't be surprised when you enter to find lots of random people clapping incessantly trying to see if it works.
Shadab Biryani – If it's one thing I learnt in the city, it's that Hydrabadis take their Biryani very seriously. They like their biryani, they can eat it for almost every meal and have very strong views on what makes for a good biryani. My twitter feed exploded with suggestions about where I would get the BEST authentic Hyderbadi Biryani but the locals I met insisted I forget everyone and just follow them to their favourite place – Hotel Shadab. This place looks slightly dodgy when you get there initially but they have a lovely air conditioned family room upstairs and it's a great reprieve from the heat! I really enjoyed the biryani there, not sure if its the best, I dare not say it is or isn't but it was great and definitely worth popping into. I quite liked their kebabs as well.
Karachi Bakery biscuits – I don't know if this is really a must do or I'm just feeling nostalgic and adding it to the list. This is a famous bakery in the city that has multiple outlets everywhere including the airport ! They've got plenty of various types of biscuit and now of course expanded to much more but I always feel a trip to the city is incomplete without actually going into one of the stores and buying a box to take home.
The little that I do know of the city is exciting and if you're planning to visit for a couple of days or even in one day, I think these highlights are worth exploring. Of course there is so much more so incase you have any suggestions I'd love to hear them.