In every interview I've ever given, I'm always asked which is my favourite culinary destination and my answer hasn't wavered since 2015 which is the first time I had the chance to visit Australia. I'm always blown away by how fantastic their produce is and how each dish is a master piece. No wonder a television show like MasterChef Australia has created such a storm because clearly Australians enjoy good food.
The last year has been tough with travel restrictions and bans it's just left me feeling nostalgic and reminiscing old trips. An invite to a virtual Aussie cooking class that really highlighted the abundance of Native Australian Ingredients piqued my interest and having Master Chef Australia Winner Chef Sashi demonstrate a recipe was such a delight. This online session featuring passionate folks from Tourism Australia and Foodie Trails talk about the indigenous Australian ingredients and their versatility was far more detailed than anything I had previously experienced in Australia.
Each participant on this virtual session was given a specially curated box featuring some of the star ingredients and after learning about their flavour profile, we were encouraged to experiment with them and I did exactly that with a simple yet delicious recipe of my own.
What are Native Australian Ingredients
These are beautiful ingredients, a mix of fruits vegetables or even herbs that are native only to Australia. It's found across the country and adds unique flavours to their dishes. You can use the ingredients to cook any dish you'd like. For example the Davidson Plum has a wonderfully tart and sour flavour, Finger Limes are a type of lime but indigenous to Australia, Wattle seed has an earthy coffee almost chocolate like flavour which works well with meats or even sweet preparations. These aren't intense but showcase a very different side to Australian culinary.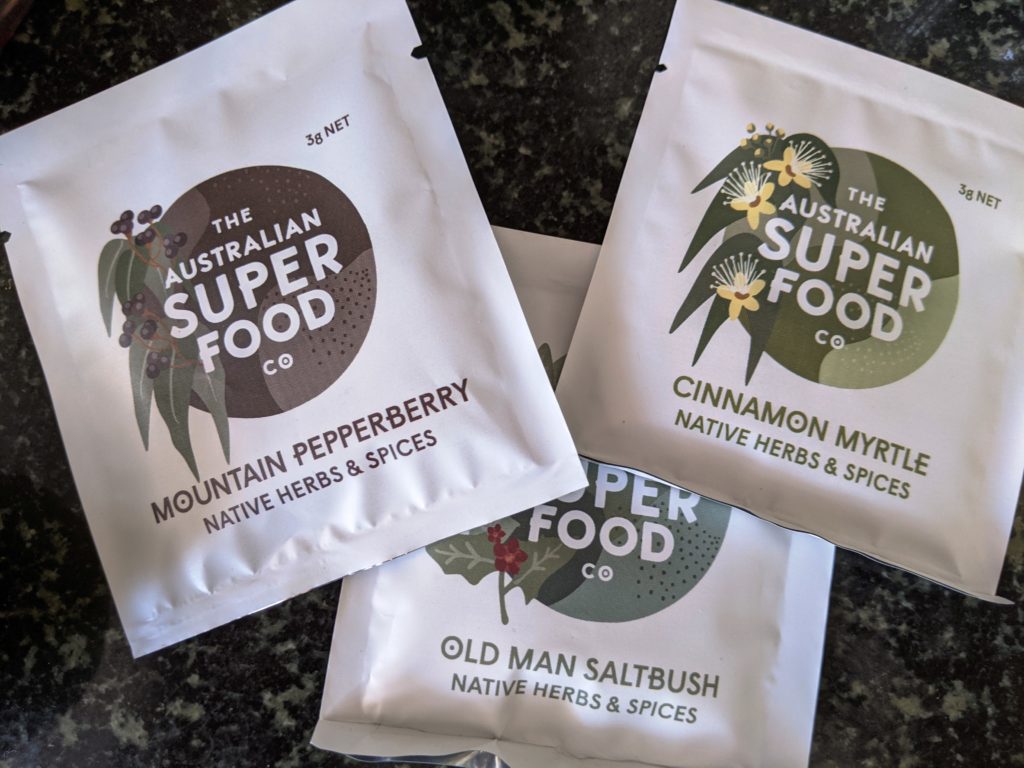 Who Is Foodie Trails
Foodie Trails is a wonderful Australian company based out of Melbourne that highlights various Australian culinary activities. From food walks to cooking classes, Foodie Trails run by the lovely Himnashi Munshaw Luhar does it all. They are also a boutique travel agency that specialise in tours and holidays apart from their local Australian food and culture tours.
This beautiful box full of a range of Native Australian Ingredients has been curated by Foodie Trails to showcase and highlight some of the natural ingredients local to Australia.
My Recipe
Mutton Mince Kebabs With Cinnamon Myrtle Mountain Pepper Berry & Oldman's Bush Salt.
Ingredients
500 grams Minced Mutton ( Goat Meat or Lamb Meat will do )
2 Eggs
1/2 Cup of Chopped Coriander
1/2 Cup of Chopped Mint
1 Teaspoon Ginger Garlic Paste
1 Teaspoon Fried Onions
3 grams Cinnamon Myrtle
3 grams Oldman's Salt Bush
3 grams Mountain Pepper Berry
Oil
For The Dip
1 Cup Greek Yogurt/ Hung Curd
3 grams Lemon Myrtle
Method
In a mixing bowl add your minced meat along with the eggs, coriander, mint, fried onions, ginger garlic paste, mountain pepper berry, oldman's salt bush and the cinnamon myrtle and mix it all together.
Once the mixture is well combined, form even shaped balls and place it on a plate.
You can either deep fry these or use a panniyaram pan like I did which uses far lesser oil. Coat each groove in the pan with oil, you can use a brush and place each of the shaped balls of mixture in. Cook for about 5 minutes before gently flipping them over to cook for another 5 mins. Once each kebab has cooked for about 10 mins and got a nice dark colour take them out to serve.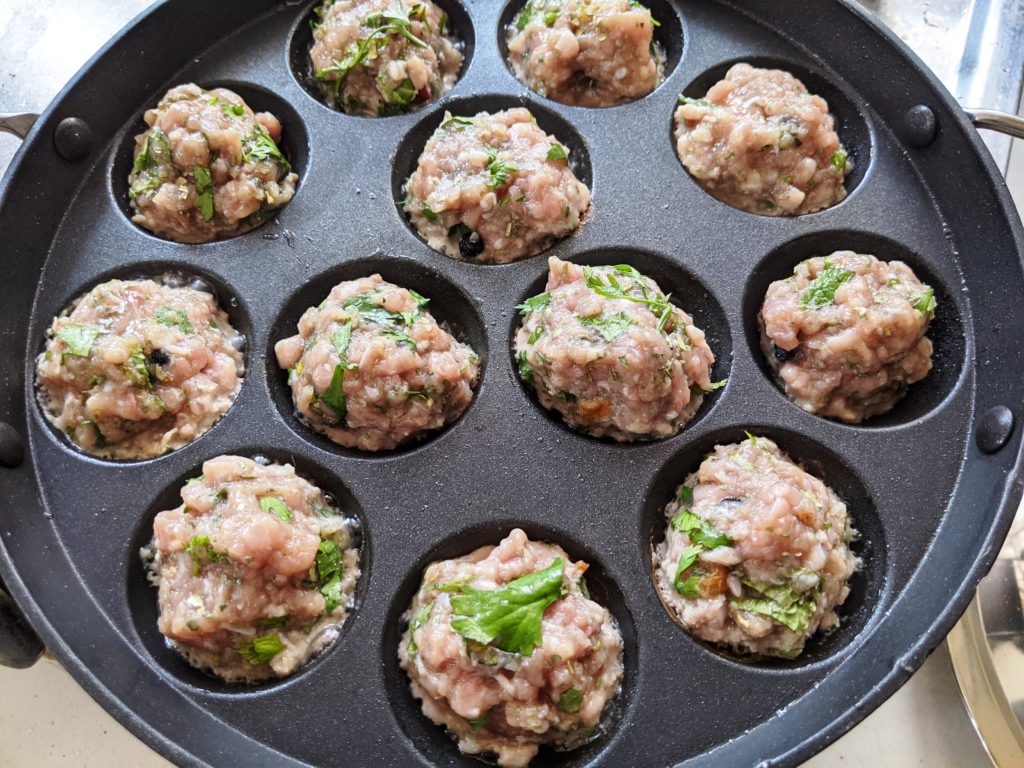 For the dipping sauce just mix the lemon myrtle with a cup of thick Greek yogurt or hung curd and serve with the hot kebabs.
How Can I Buy Native Australian Ingredients Outside Of Australia?
It might be tricky but visit the Foodie Trails website or get in touch with Himanshi on social media to enquire.
Some of my old videos from Canberra
DISCLAIMER : This post was done in association with Tourism Australia & Foodie Trails. All thoughts, ideas, impressions and of course the recipe is all mine 🙂