When you think of Goa you usually think beautiful beaches, a sun kissed tan and lots of prawn curry. When I think of Goa, I think of all that along with a tall glass of Feni. This cashew inspired alcohol is an integral part of Goa's identity which makes the fruit it comes from incredibly popular. Four years ago, the Park Hyatt Goa Resort & Spa decided to pay homage to this fruit that is essential to the Goan way of life. They launched an amazing event called the Cashew Trail which has since grown from strength to strength and morphed into one of the most eagerly awaited events in the state.
From cashew inspired cocktail competitions,  a women's only cocktail workshop, an exclusive Feni appreciation course, a fabulous food and feni pairing meal to cashew farm visits, stomping of the cashew fruit and an exclusive swanky Sunday brunch – this week long extravaganza has become a must see must do on every Goan's social calendar. This is the first time I had heard of this event and spend three blissfully wonderful days at the hotel exploring their superbly curated Cashew trails.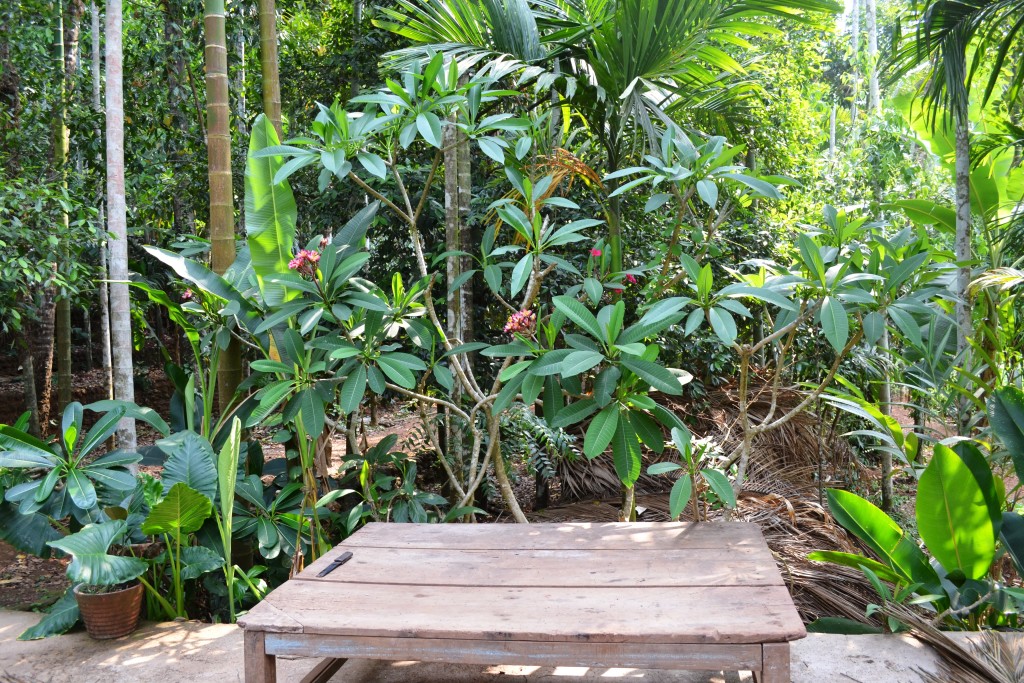 I had missed out on the Feni appreciation event ( just like you do for wine where you taste and understand ) as well as the women's cocktail class conducted by the famous Shatbi Basu a renounced mixologist from Mumbai but I was just in time for the cocktail competition which I managed to get a glimpse of.
I did however have the pleasure of indulging in a 4 course delectable dinner with each course beautifully paired with a different type of Feni and the boys from Madame Rossa ( the very best makers of Feni ) who by the way are just the coolest cats in town. I spent my dinner seated next to Cederic Vaz who took me through the finer points of the Feni industry giving me a much better insight into this lay man's drink while his brother Mac introduced each type of Feni that was paired with each course.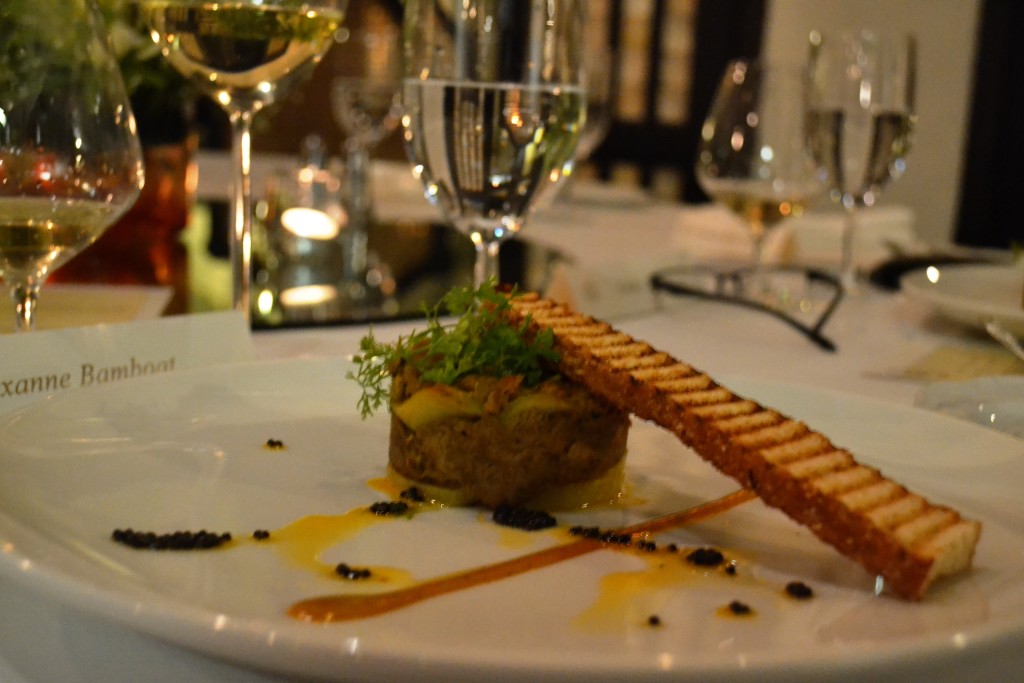 The dinner was created by Chef Eldrige Vaz who served up his interpretation of Goan food which made for a pleasant evening.
The next day a trip to Madame Rossa to understand how the cashew fruit and seed is picked, stomped and then distlited where the first batch formed is called Urak ( my new favourite drink ) and then further distiled to get Feni. I have to say cashew picking is incredibly fun with just a basket on one hip and a thin long stick with a sort of sharp edge to pierce the fruit and lift it up. I think I could be an excellent cashew picker ( if that is even a term ) but I shall insisted I be paid in Urak along with my daily wages. However cashew picking and feni making is seasonal, only for about 3 months in the year so I doubt that's a very sustainable career choice for me.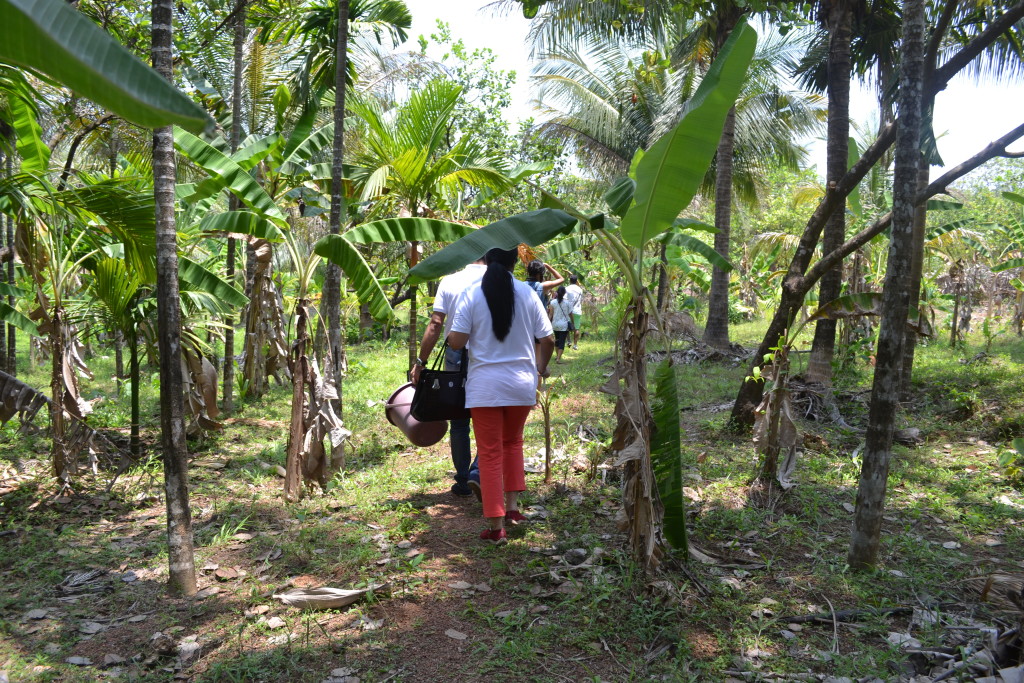 This glorious cashew picking extravaganza was followed by lunch cooked by a local at one of the oldest spice plantations in Goa called the Savoi Plantations. Some homemade chakli, Urak with Limca ( I love Limca, I think it goes best with tequila feni or any really strong alcohol ) and some rawa fried squid. This is possibly the weirdest but best snack combination EVER. I could have just had this for lunch and been happy but then I'd miss out on the local treat. Lunch is served right in the middle of this beautiful spice plantation. No fancy fork or spoons please, we go native in this part of town – fish curry, fish salad, dal rice, mango prawn curry, jackfruit veggie, rawa fried kingfish, rawa fried prawn and squid, papad, salad and fresh fruit for dessert – all relished by hand and might I add devoured by everyone at the table. The meal ends with a little tour of the plantation and almost like a pop quiz on herbs and spices, one which I always fail at, miserably might I add.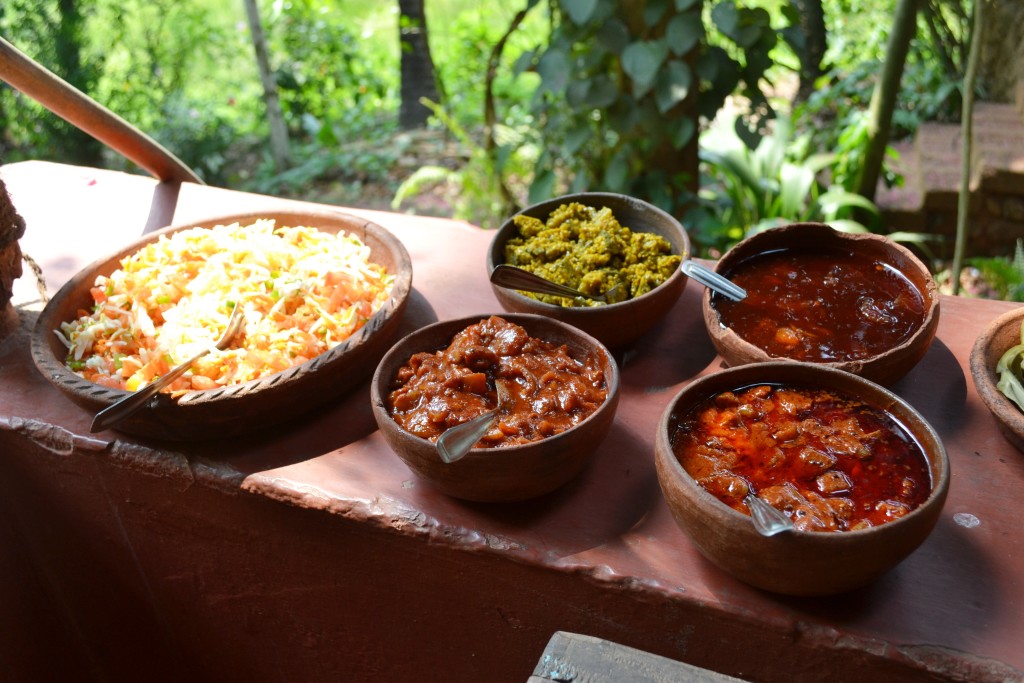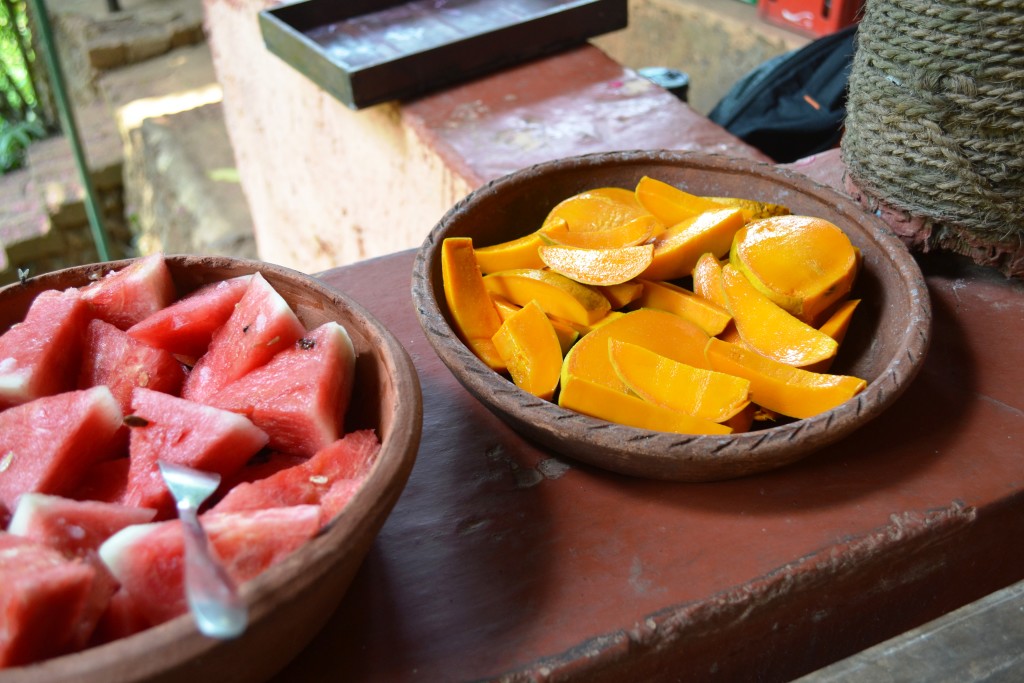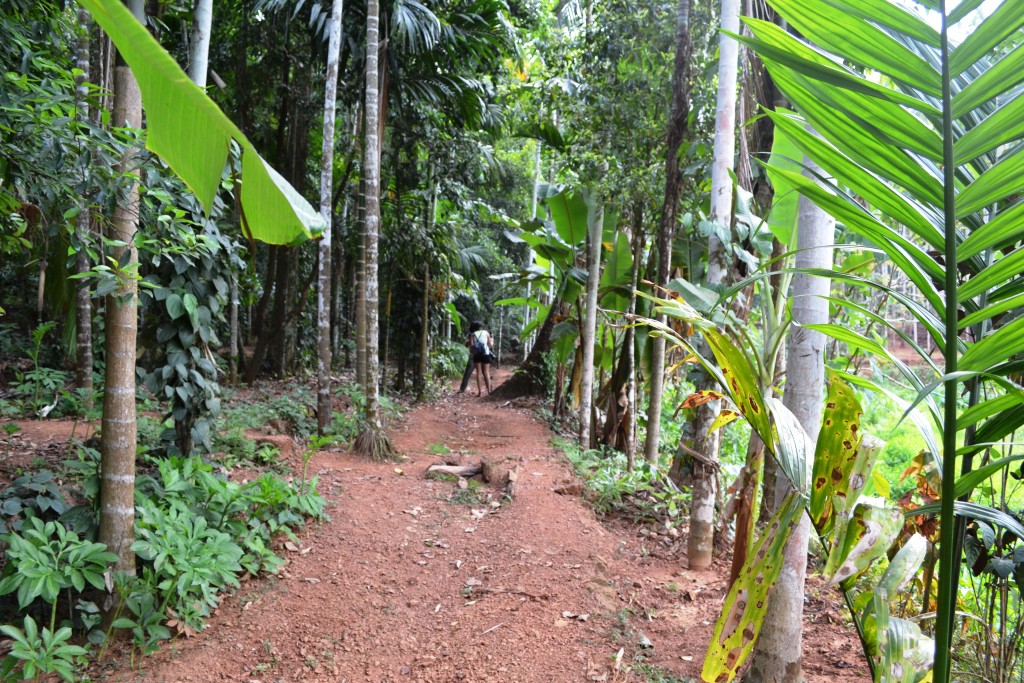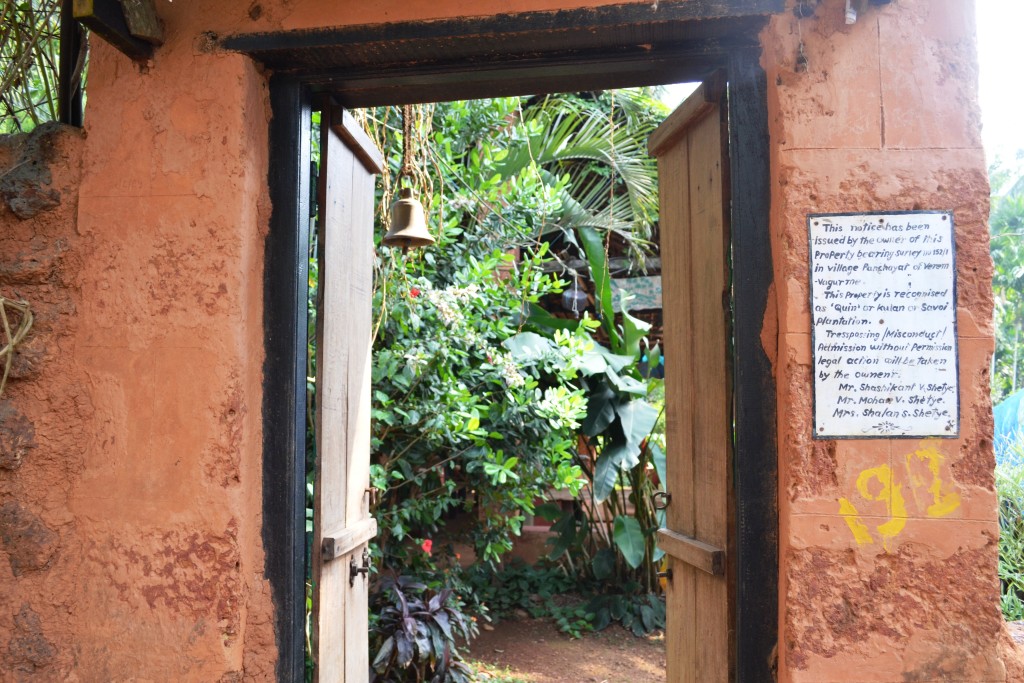 The cashew trail is far from over. After tasting the feni, plucking the fruit, watching the distilation and even sampling some fresh cashew apple juice it's really an incomplete trail without understanding what happens to the seed so off to the cashew factory we go ! It's an adorable little factory where they roast them, slice them open, end up seperating the cashew – MANUALLY BY HAND and then packaging them. Insightful really and a great way to showcase how the local industry works.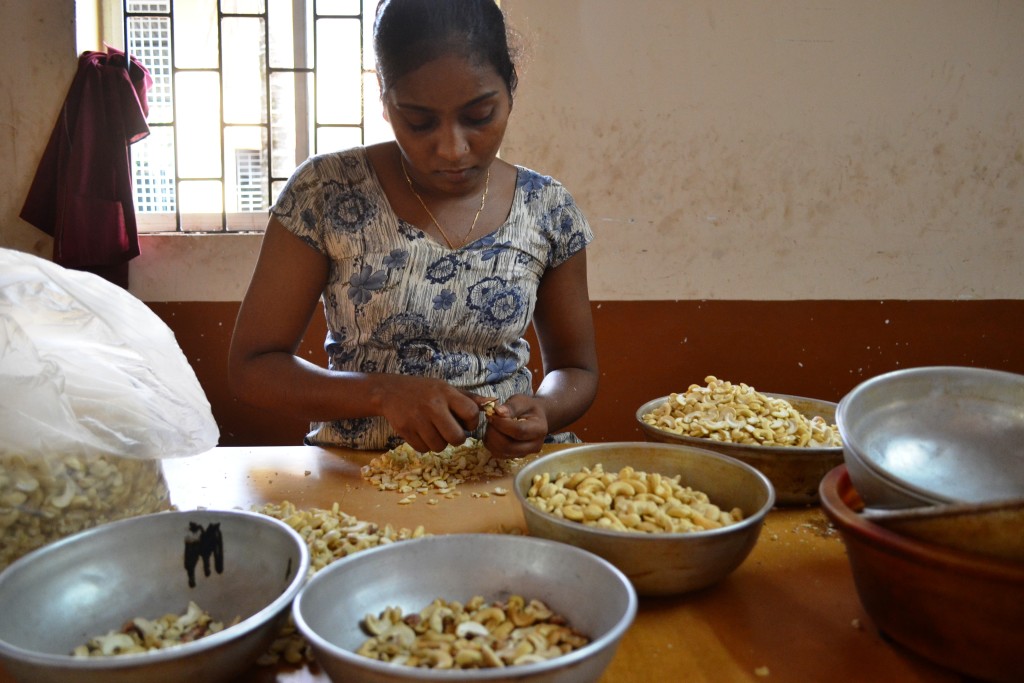 The event which marks the end of the week long festivities is their Sunday brunch which was quite an affair. The hotel made sure there was every dish you could possibly want on the menu, lots of live grill counters, so many cashew inspired dishes and desserts along with a handmade cashew ice cream which incidentally was my favourite.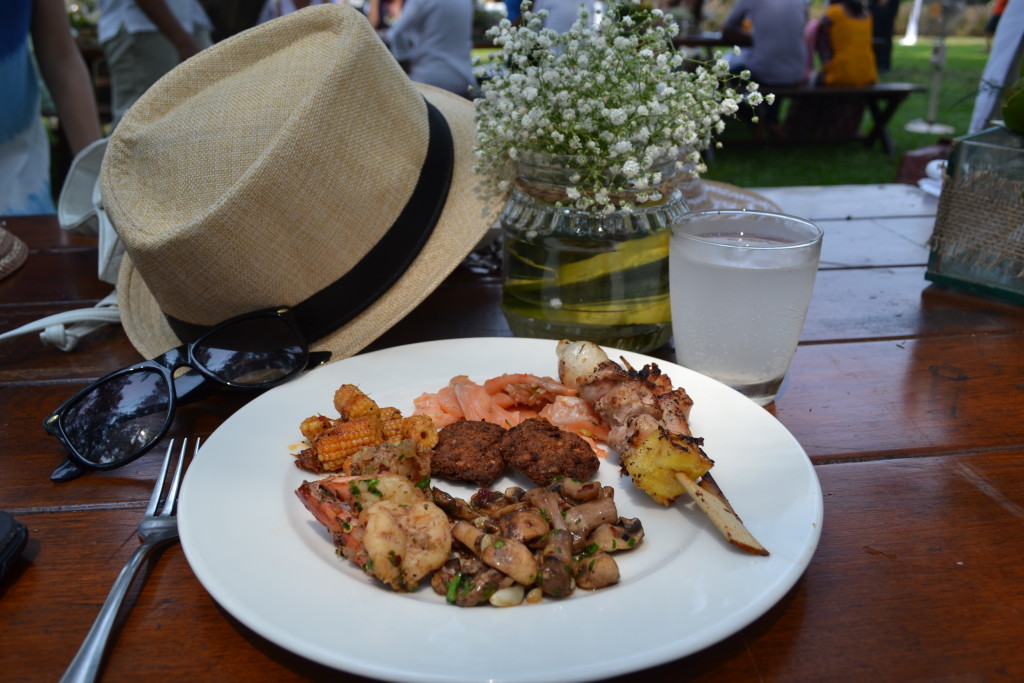 There was great live music, Goan's really know how to party, lots of alcohol with Feni and Urak inspired cocktails, a cashew stomping session which the children seem to relish with pleasure and an adorable ' couples cook off ' where couples team up to cook a dish and win some lovely prizes. It's the perfect setting for a brunch, the ideal event where you can bring your kids let them run amok and noone will complain or even leave them at a special tent set up for them with games and prizes which I personally thought was a great idea.
I spent three days at the hotel indulging, learning and understand how essential this little fruit is to the state and how their famous Feni comes to life. Sadly this happens only once a year but if you're looking to indulge in something different on your vacation then it's the perfect time to visit.
For more details you can check the hotel website and if you're looking for a trip to the farm or want to learn more about Feni then the team at Madame Rossa can help you.
P.S – I was invited and hosted by the hotel to enjoy their cashew trail festival and stay with them for the weekend 🙂