For many tourist that visit Taiwan, all the action is in Taipei. The capital has plenty to offer and many international travelers stay within the city and proudly boast about having visited Taiwan. The real beauty of the country lies in its southern region and for me particularly in the Yilan County area.
With it's old Chinese heritage and influence, it should be no surprise that Taiwan has a popular tea drinking culture with plenty of tea plantations and gardens scattered around. The Xing Yuan Tea Garden is a popular place to visit in the Zhong Shan village in Yilan county. What makes it an attractive tourist destination is that the young couple running the show have made an extraordinary effort to create an interest in their tea cultivation and teach their visitors about their pesticide free & chemical free tea gardens. While a regular garden tour can get tiresome and some what expected, the farm has come up with their own unique activities to help stir up an interest. You can make your own pillow case with tea leaves and bags and a fun session on how to make your own green tea flavourd ice cream.
I spent the evening learning about how they are trying to bring about a change in attitude among the farmers and switch to a healthier environmentally safe organic method of tea cultivation and farming and of course an incredibly fun session on how to make ice cream !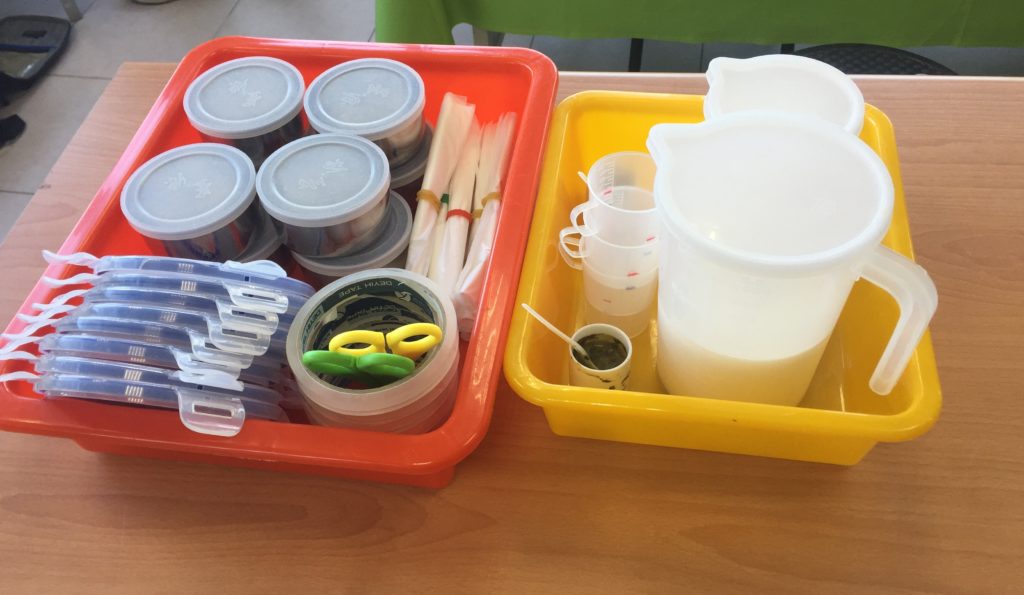 The recipe is as follows –
Ingredients
60 ml of cream
40 ml of milk
2 teaspoons of green tea mixed in hot water.
Method 
Add all the ingredients into a steel container and cover it with a tight lid. Make sure you seal the lid with sellotape to ensure that it doesn't come loose.
In a largre plastic container insert a plastic bag and add in your ice cream mixture which has been sealed. Add ice to the bag along with a couple of table spoons of sea salt and seal the plastic bag with a rubber band and cover it with it's lid.
Now shake this plastic container in a circular motion for about 10 minutes, dance around and enjoy yourself. In the next ten minutes, you're ice cream is completely ready!
Here's a video from my day at the farm and a step by step demo on how to make the ice cream
Disclaimer : I was a guest in Taiwan with the Taiwan Tourism Bureau, but as always, thoughts, ideas, expressions and opinions are purely my own 🙂
For more updates on my food and travel adventures, follow me on Facebook, Twitter, Instagram and Snapchat : thetinytaster