Hong Kong is one of those holiday spots that  has people falling in love with it. For an Indian traveler Hong Kong ticks a lot of boxes, great food, easy flight access, an Indian community so there's always family or friends around, good food, lots to explore and some gorgeous hotels. What's not to love ? I remember thinking on my first visit to Hong Kong last year that I had barely scratched the surface. I will admit I spent more time on that trip at Disneyland and over eating dim sums to really play attention but on a recent visit to the city I made the most of my time exploring more. If you're planning a trip to Hong Kong these are a couple of things you might like to experience.
1. Sunset cruise ( Aqua Luna ) – I'm the first to admit that I find sun set cruises or boat rides to be a complete waste of time. Mostly that's because you're packed in like a can of sardines on board a double or triple level ship, jostling among other eager tourists to try and find a spot on deck to get some pictures. In most cases the entire episode seems like a colossal waste of time. While still hesitant to hop on board the Aqua Luna, one look at this fiery red wooden boat bouncing against the waves looking fierce against the backdrop of the Hong Kong sky line, and I was intrigued. The boat is meant to resemble the old traditional Chinese boats and the 45 minute ride is actually quite thrilling specially when you crash against the choppy sea. The view is beautiful, the Hong Kong harbour is grand and the free glass of wine along with that cool sea breeze in your hair makes for an extra special boat ride.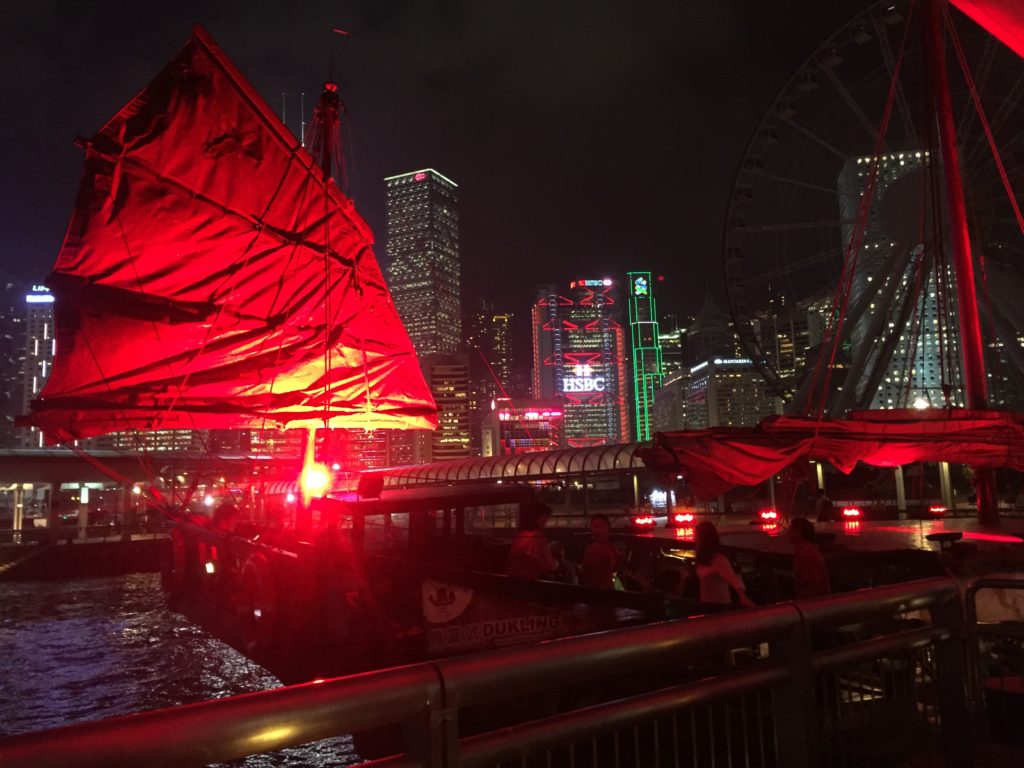 2.Indulge in Chinese food – This is really a no brainer. Hong Kong is a fantastic culinary destination and the food scene is top class. You can of course choose from a variety of cuisines but the truth is, the Chinese food here is so spectacular I wouldn't suggest any other. The Xihe Yayuan restaurant at the Harbour City Mall is another sensory treat. This Beijing style restaurant serves up a plethora of incredible Chinese dishes but the highlight is of course their Peking Duck that they carve up right in front of you. Hung Tong the contemporary Chinese restaurant at the Kerry Hotel is one of my top picks for a lazy lunch or a cozy dinner which boasts of a stunning view of the Victoria Harbour. Lu' Feng is another Chinese restaurant I would highly recommend that offers authentic Hong Kong style signature dishes like dim sum, wok fried dishes and barbaqued meats.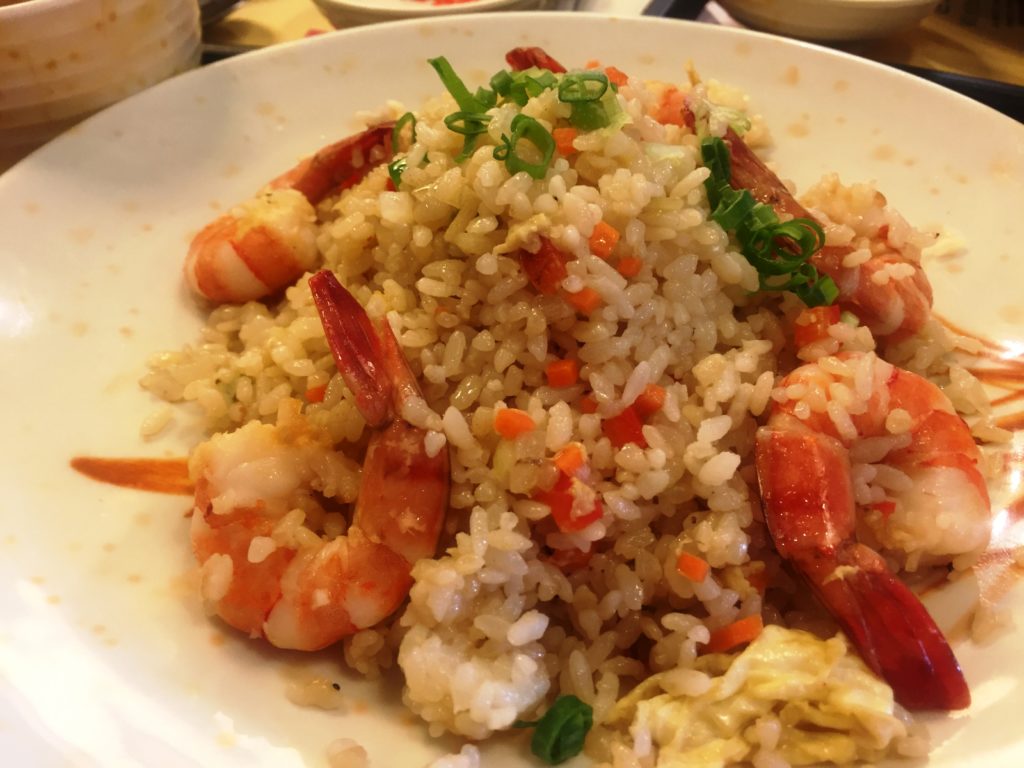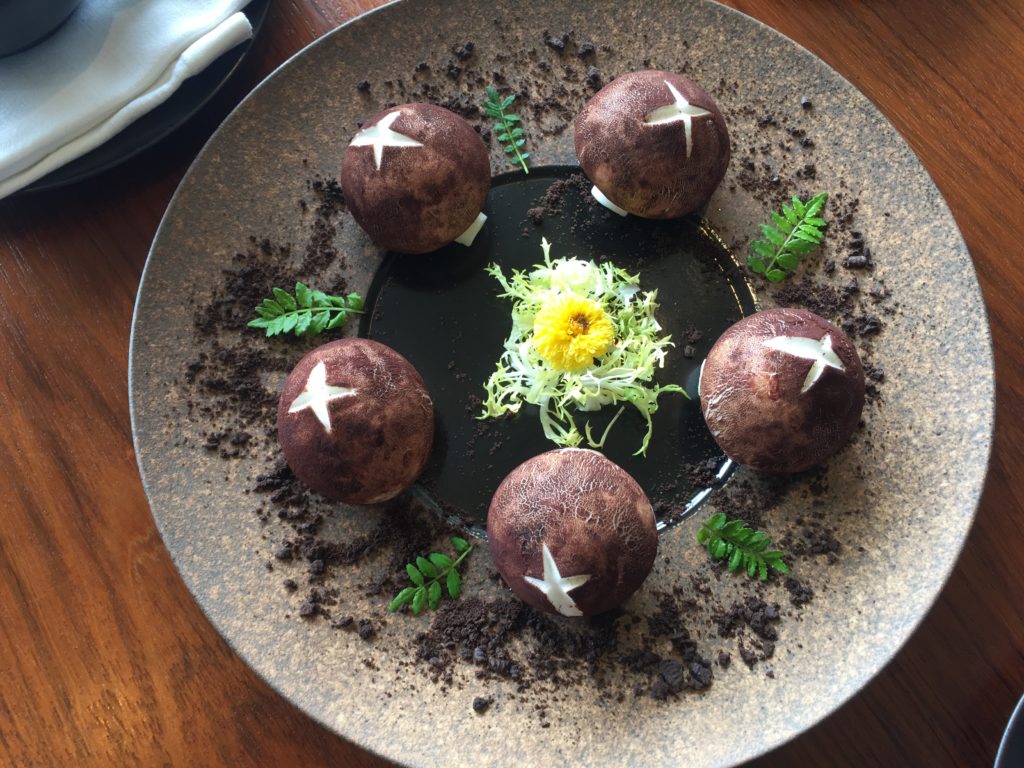 3.Michelin Meals – If you're looking for some world class cuisine then Hong Kong is a city that won't disappoint. While there are some seriously slick bars and cafes and some chic restaurants, it's also home to some very valuable additions to the famous Michelin guide. The two Michelin star Summer Palace at the Island Shangri La is a super pick and one I would readily revisit on my next trip. The specialty here are their array of dim sum but also their exquisite version of crackling crispy pork. There's also the supremely popular Tim Ho Wan the cheapest Michelin addition with outlets all over the city.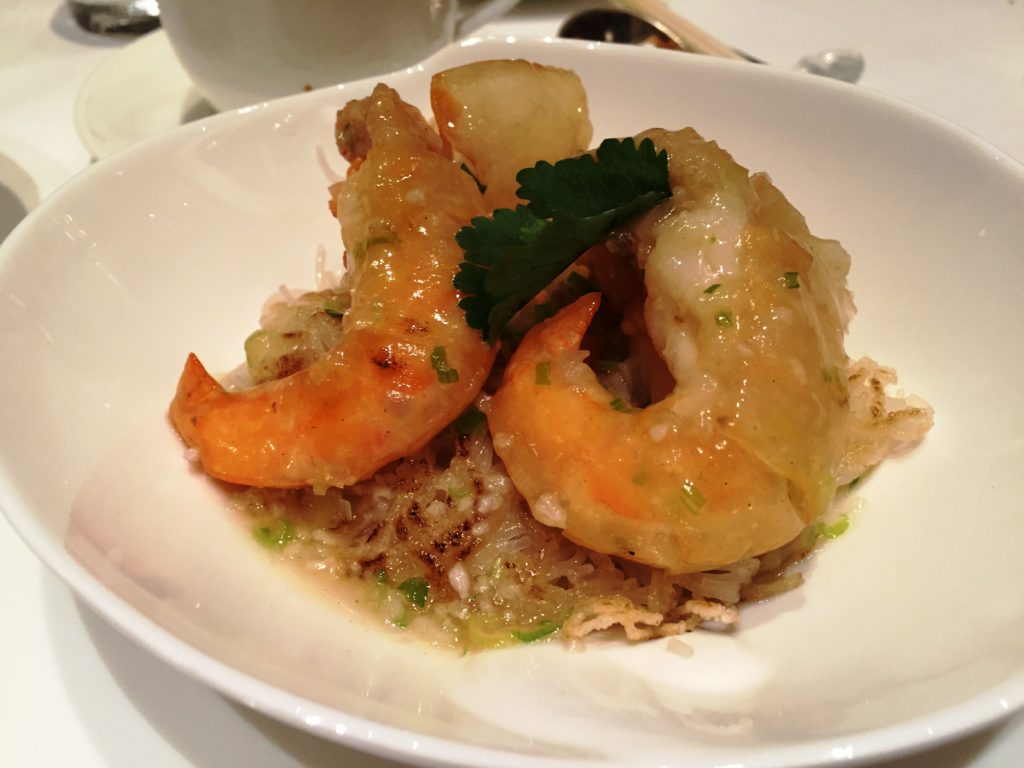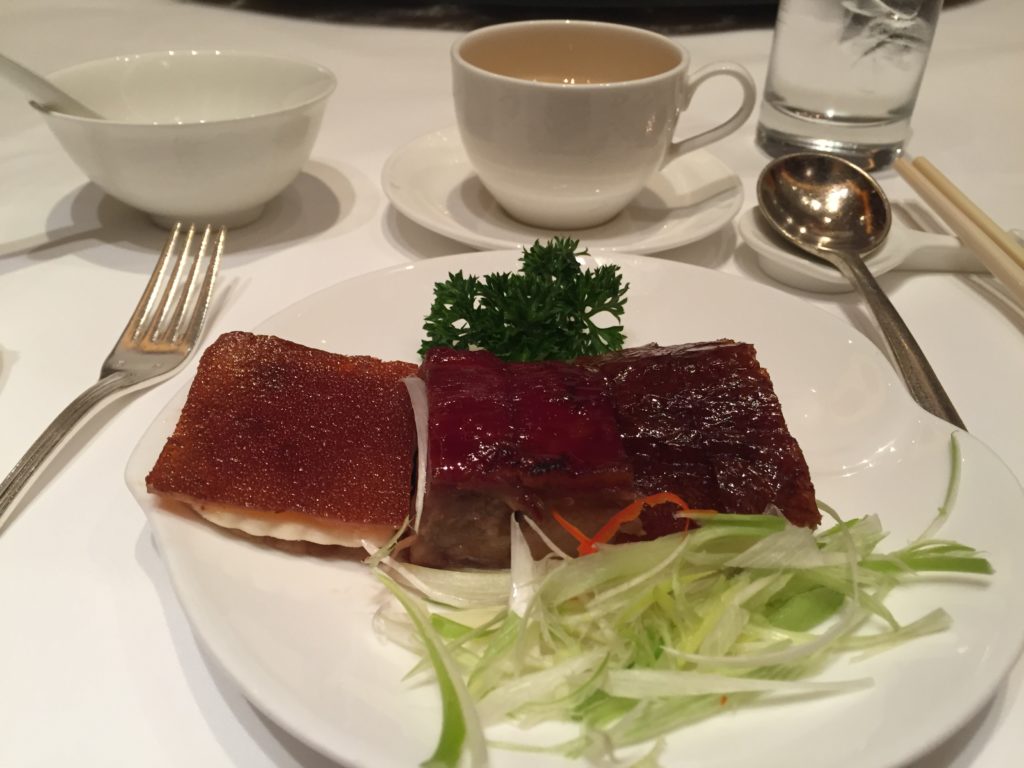 4.Victoria Peak – It would be unthinkable to talk about Hong Kong and not visit the Victoria Peak. The highest point in the city is accessible by driving up the hill but it's more fun to take the scenic Tram ride up and down. Once you're at the peak there are shops, restaurants and some pretty spectacular views of the city. I will admit this is a big tourist attraction but if you want to skip the crowd post all your photographs and selfies, take a leisurely stroll on their pathway to enjoy some quiet and greenery. It's popular with locals who use it as a running track or to walk their dogs and it feels like you are one of them and not another tourist.
5.Cable Car & Big Buddha – Hong Kong boasts of having the largest outdoor statue of Buddha and it's so massive you can actually see it from the airplane as you land. Lantau island is home to the Buddha and the beautiful Po Lin Monastery that took 12 years to build. You can spend half the day here exploring but the real highlight for me was taking the cable car up to the island. It's about a 15 minute journey one way and if you book yourself a crystal cabin then you can see through the glass floor. It's a beautiful ride and an enjoyable one no matter how many times you go.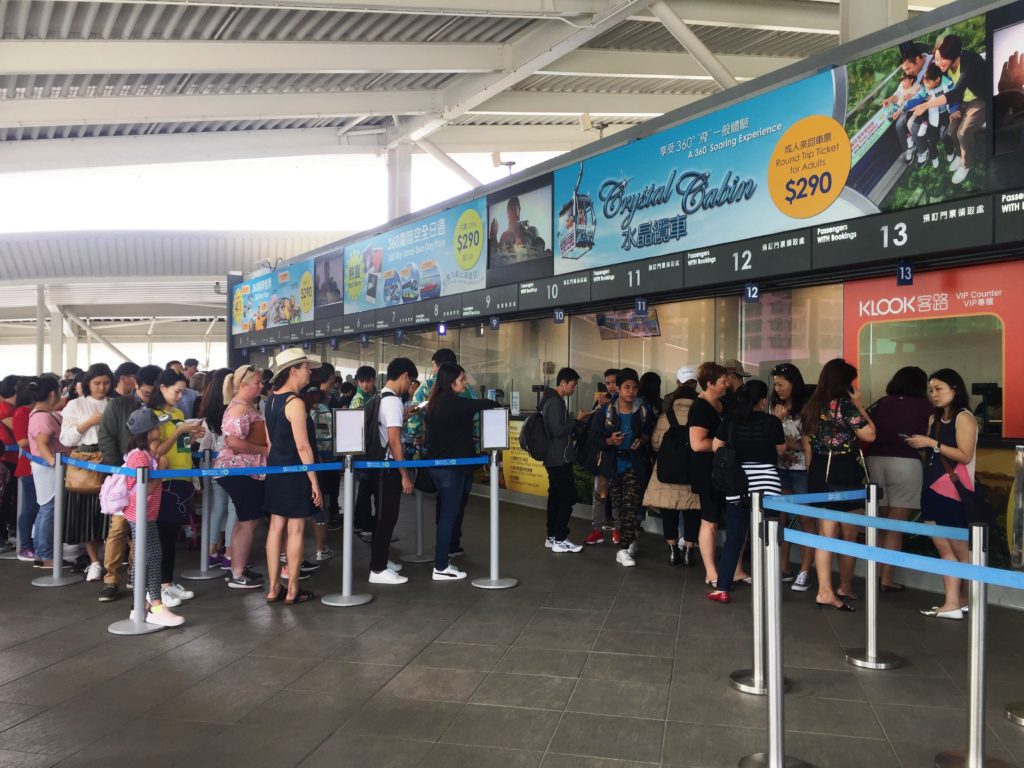 6.Old Town Tour – What might seem like a city flooded with tall skyscrapers or the gateway to Disneyland is actually a city that has much more to offer. I highly recommend a city tour but not the generic ones that take you to the peak or other tourist spots but one that is more rooted in showing you the Hong Kong locals enjoy. I took a stroll through the Old Town and ended up visiting the Man Mo Temple and exploring some very funky street art. I popped by Hollywood road that houses some of the best art galleries, visited PMQ what was the old Police Married Headquarters which is now morphed into a creative design hub and of course some delicious street style snacking.
7.Egg Tart till you drop – Much of the food you find in Hong Kong is Chinese cuisine but the real gem is their prized famous Egg Tarts. The Portuguese brought their famous Pastel De Natas to Macau and a similar ( slightly different ) version I found in Hong Kong which to me resembles more of a British custard tart. I'm not entirely sure of its origins but between the Portuguese and the British ruling over Hong Kong and Macau these little egg tarts have become a local delicacy that has ardent fans world over. Easily available all over the city but for the best of the best and the one locals swear by are the tarts at the old Tai Chiong bakery.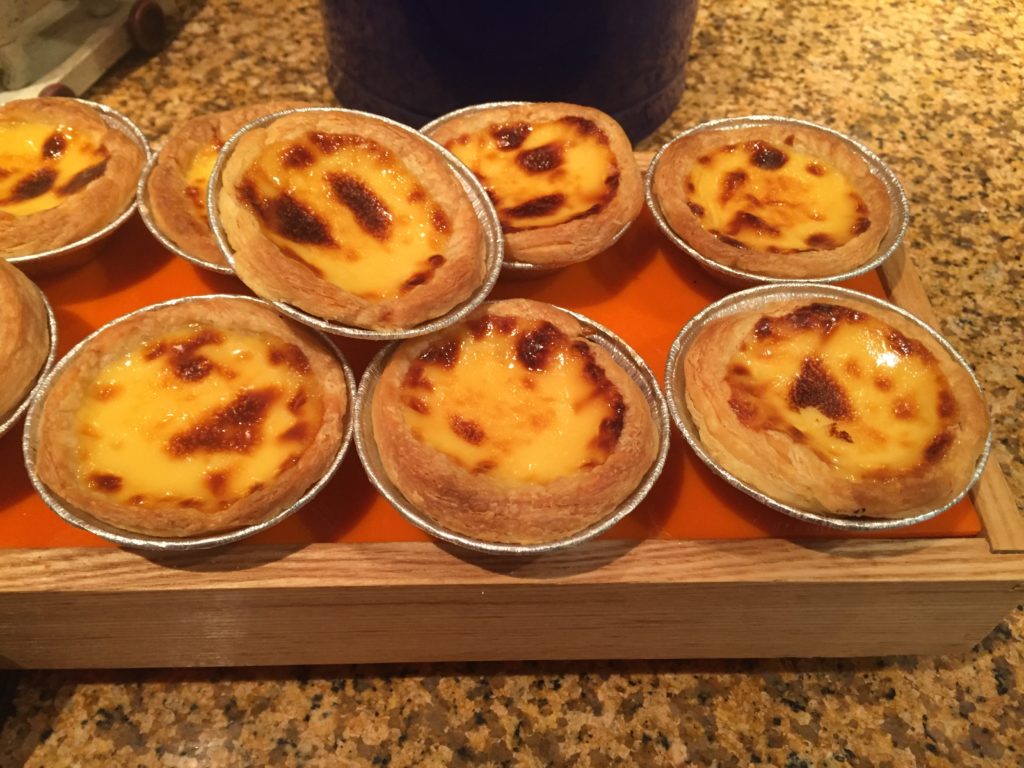 8.Night Markets & Mall Runs – If you're anything like me when you travel then you'll want to shop. While I must confess I'm a great bargain hunter and tend to do more window shopping than actual buying, when you're in a city like Hong Kong you're spoilt for choice. With these larger than life malls ( Harbour City is the perfect example ) which are a matrix of shops and escalators taking you to more shops in every conceivable price range you could get end up shelling out a lot more than you actually thought you would. While the malls have their appeal, Hong Kong has these wonderful street markets selling knick knacks odds and ends and some incredible food. Temple street market and the ladies night market are examples of some.
9.Nightlife & Bar Hopping – If you're a night owl and enjoy spending the evenings at trendy bars and hot spots dedicated to ensuring you have a great time then this is the city for you. Hong Kong is proud of their incredibly diverse nightlife and is also a city that is home to some of Asia's Top 50 bars. This prestigious list includes C'est La Vi a chic rooftop bar nestled in the heart of Lan Kwai Fong, the district known for a plethora of nightspots and even some of Hong Kong's finest.
How to Get There – The easiest way to get to Hong Kong is on a direct flight with Cathay Pacific. I recently wrote about their Premium Economy class here.
Where To Stay – I stayed at two beautiful properties in Hong Kong, the first being the Island Shangri La which is an iconic property in the heart of the city. It's tailor made luxury with some of the finest eateries ( almost all award winning ) and some top notch service.
The second hotel where I stayed at and one that comes highly recommended is the recently launched Kerry Hotel. It's ideal for some understate luxury, again fantastic food ( specially Red the Chinese restaurant ) and the real highlight is that it is on the banks of the harbour and in a more residential area. You don't feel like you're in a touristy spot and the overall vibe at this hotel is more relaxed, comfortable and trendy.
How to get around the city – You could take taxis but I would recommend just using the subway. It's easy to navigate, far cheaper than anything else and you get a good walk getting in and out of stations.
I made daily vlogs about my time in Hong Kong and you can find them here –
Day 1
Day 2
Day 3
You can also follow my entire itinerary with everything I did in Hong Kong on the Travelibro app & website where I've shared my Hong Kong Itinerary.
Disclaimer : I was invited by Hong Kong Tourism and Cathay Pacific as part of a press trip to explore Hong Kong city. As always, thoughts, opinions, ideas, suggestions, impressions are all my own 🙂 
For more updates on my food and travel adventures, follow me on Facebook, Twitter, Instagram and Snapchat : thetinytaster