I've never been a big chocolate fan so I think I surprised myself when I thought of making this chocolate pudding recipe. I don't have a big sweet tooth so you won't find many dessert recipes on the blog or YouTube channel but every once in a while I do crave a good sweet dish and this chocolate pudding is just perfect for those occasions.
It comes together in minutes and I love that it's an eggless chocolate pudding recipe and although it does have milk it can also be made dairy free. You're always asking me for more vegetarian dishes so I hope you'll enjoy this decadent delicious eggless chocolate pudding recipe as much as I do.
What Is Chocolate Pudding?
A pudding is a sweet cream or milk based mixture that's thickened with either gelatine or a starch thickener like corn flour and cooked on a stove top. Chocolate is the flavouring agent but you can also have vanilla puddings. They are similar to custard but the difference being custards are usually made with eggs and can be made on the stove or baked.
Variations & Additions To The Chocolate Pudding
While the pudding itself is lovely you most certainly can jazz it up. I've used 80% dark chocolate for this recipe but you can use milk chocolate or even white chocolate if you prefer.
You can add about 30 ml of whisky or rum towards the end while the mixture is cooling down for a nice boozy pudding. You can add a bit of orange juice along with orange zest to make it a dark chocolate and orange pudding which is my favourite combination.
If you like you can top the pudding with chocolate shavings, small pieces of cut berries (strawberry or blueberry) and perhaps some nuts (chopped almonds or walnuts) or even a dollop of whipped cream.
You can mix things up and make any variation to this lovely chocolate pudding recipe.
Recipe
Ingredients
60 grams of Dark Chocolate (can use a white or milk chocolate even )
100 grams Sugar
2 tablespoons Cocoa Powder
2 cups of Milk
3 tablespoons Cornstarch
¼ cup Cream
A pinch of Salt
Method
In a saucepan add the sugar, corn starch, cocoa powder salt and a little bit of the milk. Mix it all together and then add the sauce pan to the stove and gently start heating the mixture and mixing.
Add the chocolate and the rest of the milk and keep stirring on a slow flame till it all melts and the mixture starts to gradually thicken.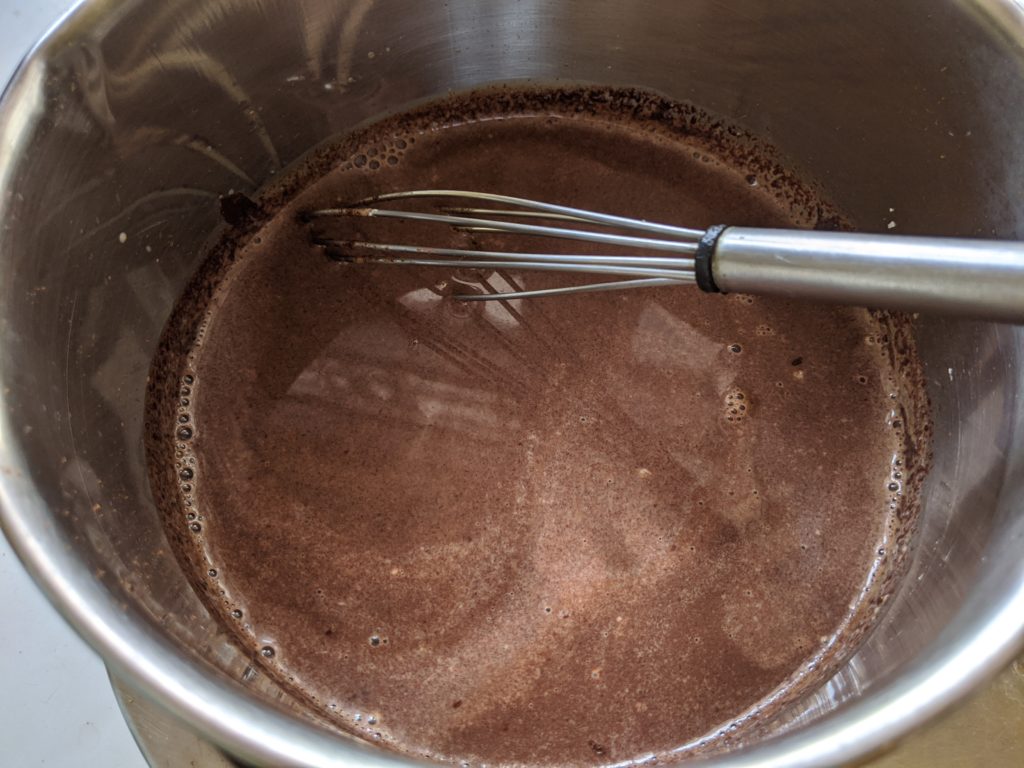 Add the cream and mix well. Take it off the heat and pour into your serving cups or bowls. If it's a glass bowl be careful you don't want to pour piping hot mixture into it because it might crack from the heat.
Let the mixture come down to room temperature and then pop them in the refrigerator to cool and set.
After a couple of hours, garnish with some chocolate shavings and serve.
Which Chocolate Is Best Used For A Chocolate Pudding?
There's no real rule you can use any chocolate that you like. I like using a dark chocolate because it has more cocoa flavour and then just a little sugar to balance it out. You can use milk or white chocolate if you prefer. You can add more or less sugar depending on how sweet you like it.
Cooking chocolate works well but I've used a regular slab of chocolate that I bought from a supermarket. Whichever kind of chocolate you personally like is the kind of chocolate you should use in this recipe.
How Do I Avoid A Lumpy Pudding?
Unfortunately this happens often and the mistake that I've made in my video is to put it all on the flame directly. Mix the dry ingredients in a little milk first and then put the saucepan on the flame. Cook it all at a low temperature and stir constantly through the entire process it will help get rid of all lumps.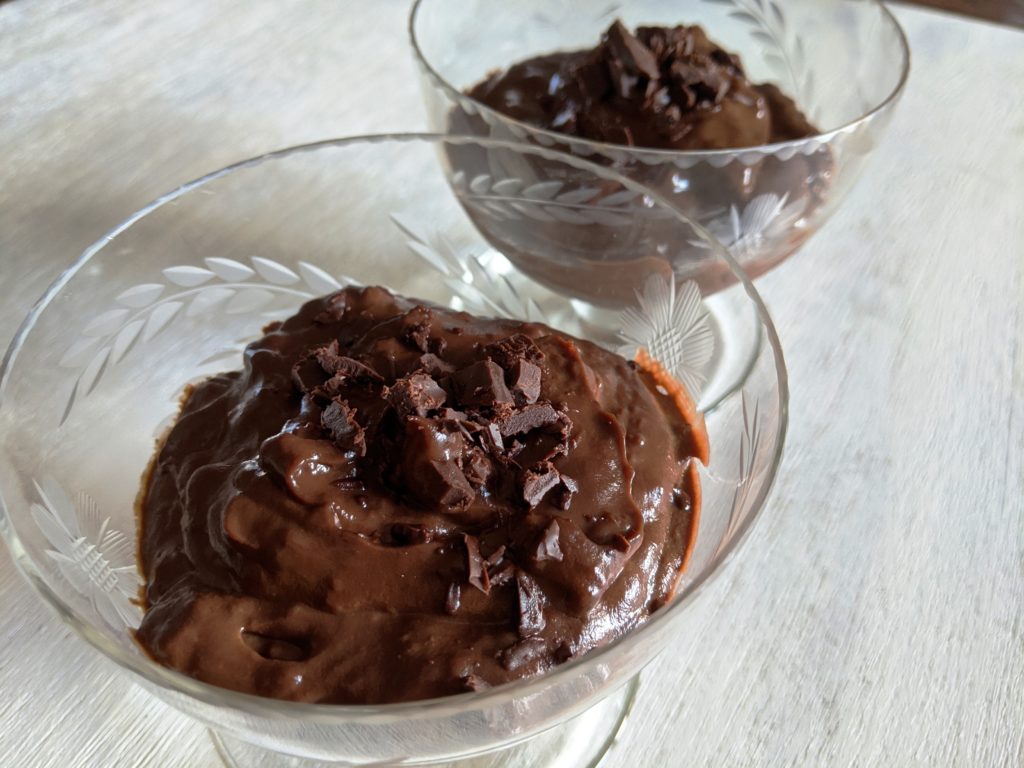 Can I Use A Different Type Of Milk?
While I recommend that you use regular full fat milk to get a nice thick consistency you can instead use almond or soy milk. It won't be the same consistency in terms of thickness, you can add an extra teaspoon of corn starch but you might not get the same texture. It will still make a lovely pudding just a slight change in taste and texture.
How Can I Serve This Chocolate Pudding?
You can serve this pudding any way you like. Pour it into ice cream bowls or fancy glasses like I did. Any ramekin or small bowls are ideal to help it set. You can top the pudding with chopped chocolate bits, chocolate shavings, sprinkles, chopped cranberries, rice crispies or even small pieces of fruit. It's entirely up to you.
Is This A Vegetarian Recipe?
Yes this is a 100 percent vegetarian recipe however it is not a vegan recipe.
How Can I Make This Vegan?
You can make the entire recipe vegan by first using a vegan chocolate that doesn't have any dairy in it. Replace the milk with dairy free milk like almond milk or soy milk. The dairy free milks don't help in thickening the pudding so add another teaspoon of cornflour to the batter. Skip the cream as well and follow the same recipe and you've got yourself a vegan chocolate pudding.
Can I Make This Diabetic Friendly?
Yes to make this more diabetic friendly or sugar free opt only for an 80% dark chocolate or higher. Skip the sugar entirely or instead add a sweetener like Stevia or liquid erythritol and follow the same recipe.