There are a few countries of cities that have a stronger pull for me than most other places. I always say I'm happy to go anywhere and everywhere but if I'm being completely honest I have a few places where the urge to visit is far stronger. Berlin was one such city. I don't know why, maybe it's friends hyping it up, or the media portraying it as this uber cool destination but Berlin has been on my mind for ages and this summer I had a fleeting visit. Despite the lack of time, I managed to squeeze in a fair share that made me hungry for more. Berlin is a city full of history, culture and one that is incredibly inspiring. This is how I spent two days in the capital but believe me, it's just a tiny bit of what Berlin has to offer.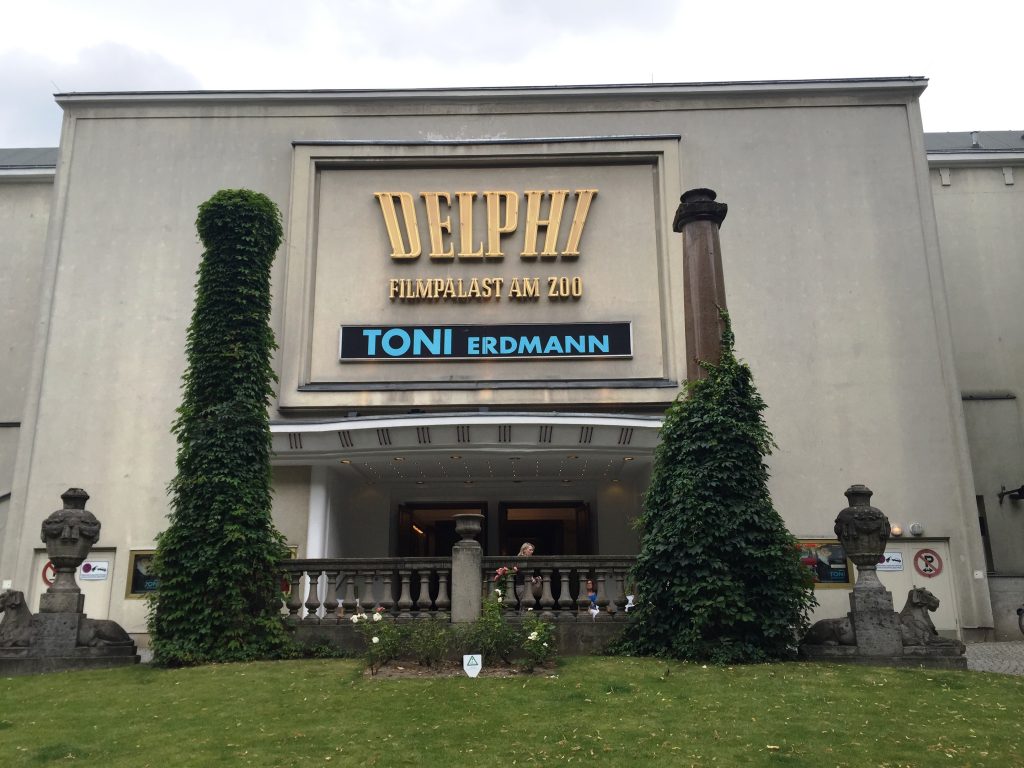 Einstein Cafe – One of the coolest places I popped into was the Einstein Cafe that shot to fame because a scene from the film Inglorious Bastards was shot here. There are plenty of Einstein cafes that pop up all over the city but this is the original which still looks like a cafe straight out of the 1930's. It's beautiful and bustling with folks so obviously a hot spot.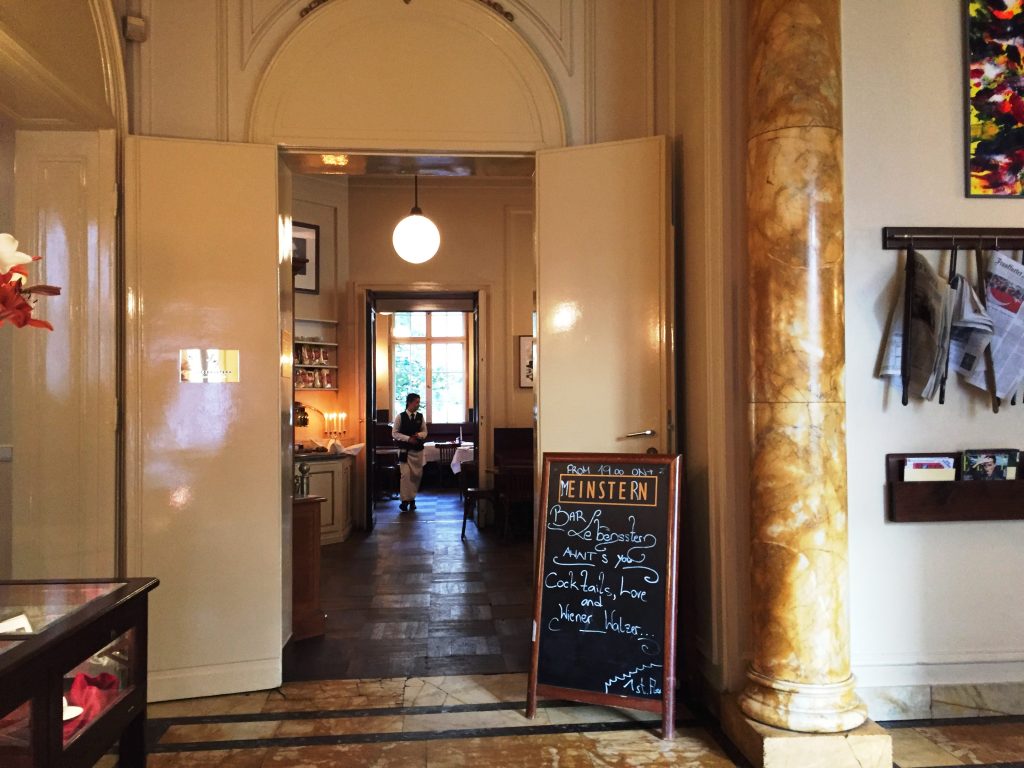 Brandenburg Tor –  The Brandenburg gate is Berlin's most famous landmark. What was once a symbol of a divided city is now a symbol of peace and unity. It has been a site for major historical events, often seen in the backdrop for many movies and is considered one of the most prominent structures in all of Germany. The structure is beautiful and is ideal for people to take a walk through and just enjoy the area around it. The gate gets plenty of tourists so be warned it can get very crowded but it's worth it.
Checkpoint Charlie – At a time when there was an East Germany and  West Germany, there were various checkpoints to ensure than people don't go from one to another, most Germans from the communist east to the democratic west. Checkpoint Charlie was one of them where only foreigners and mostly Americans would move from East to West Germany. Today there is a unified Germany and no wall at all but Checkpoint Charlie remains as more of a tourist trap. Lots of show with two actors pretending to be officers and of course people love to take their pictures, tons of souvenirs shops and a very busy street. It's vibrant and fun and takes the sting out of Germany's dark past.
Berlin Wall – Today of course there is no wall and it is only the remains and a memorial but a visit there will help you understand the significance of the wall and understand Berlin's past a little better.  The memorial is on a spot that once had part of the wall and is full of photographs and information about the wall and Berlin. It is extremely interesting and worth a visit.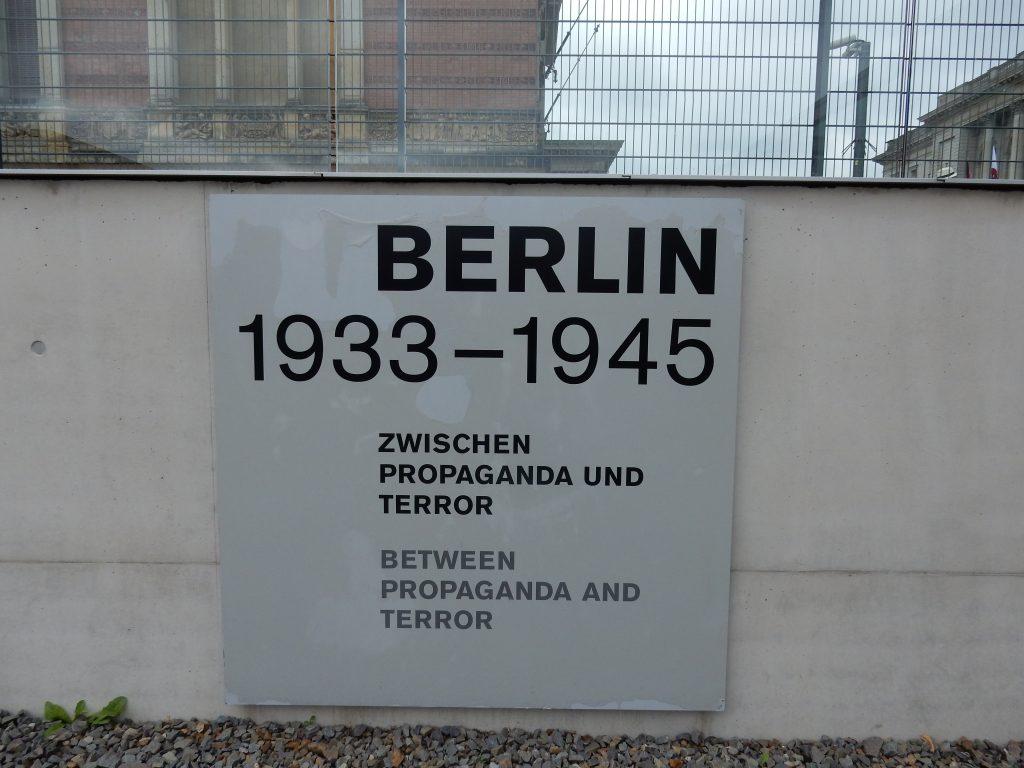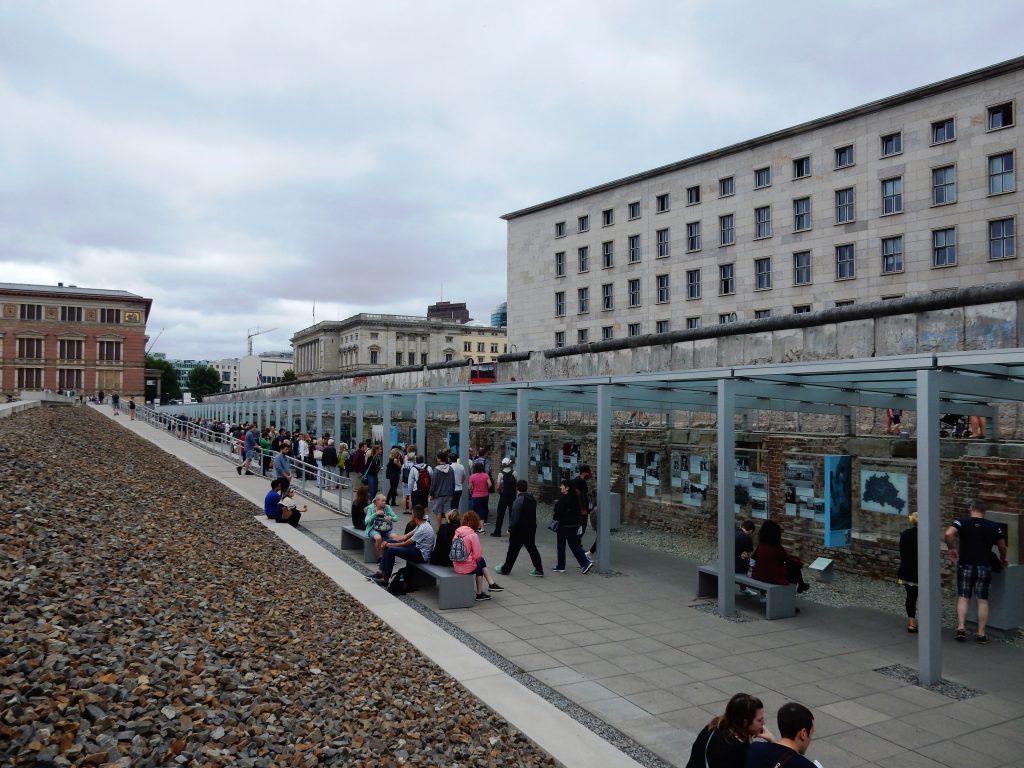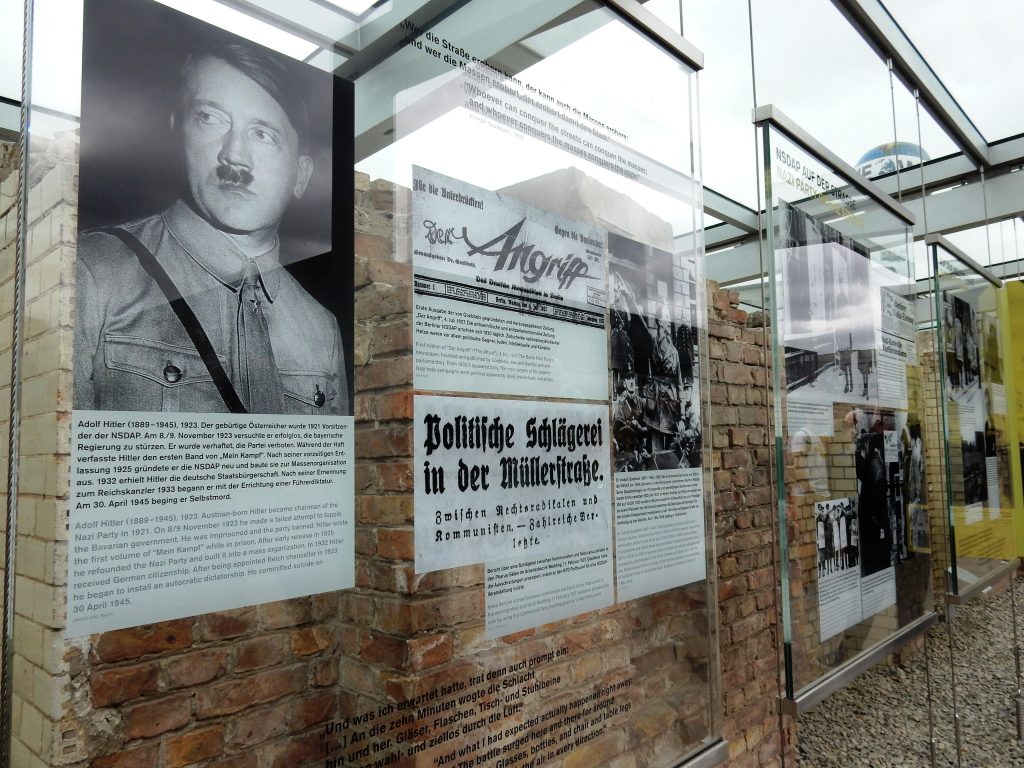 Holocaust Memorial –  Germany has had it's deep dark historic past but it's making an effort to not just move on but remember and honour. The memorial is constructed near the American Embassy and is a memorial to the murdered Jews all across Europe during the world war. The memorial has over 2000 concrete slabs almost like a grid, spread across a slope. There is also an underground information center where visitors can learn more about the holocaust.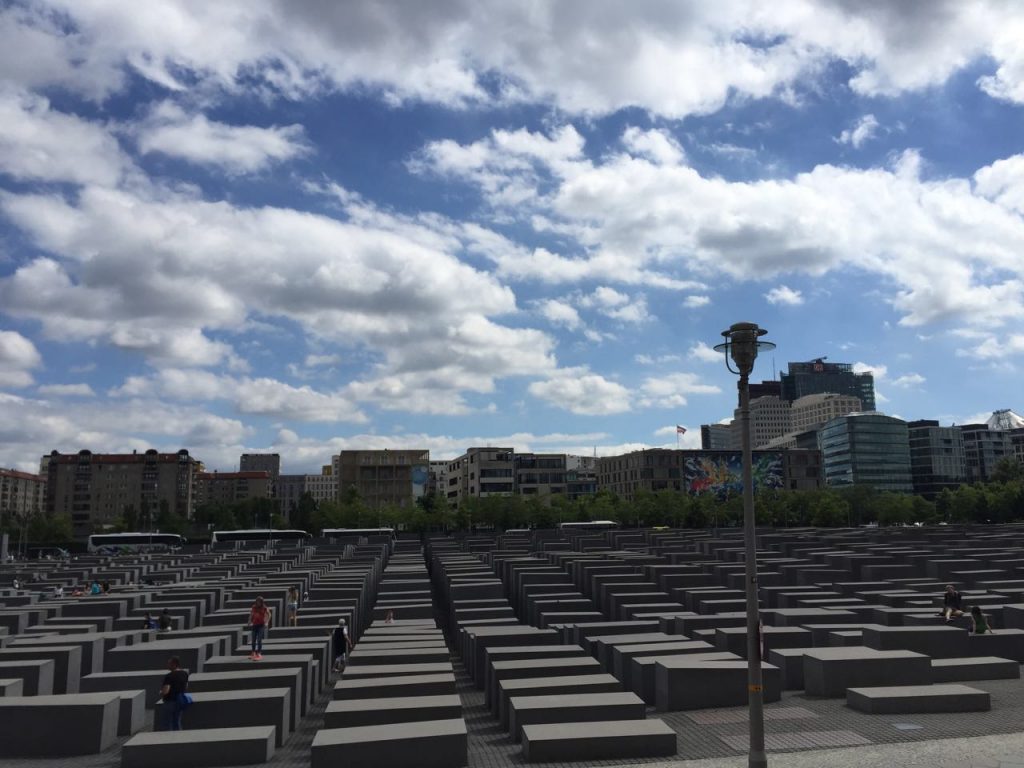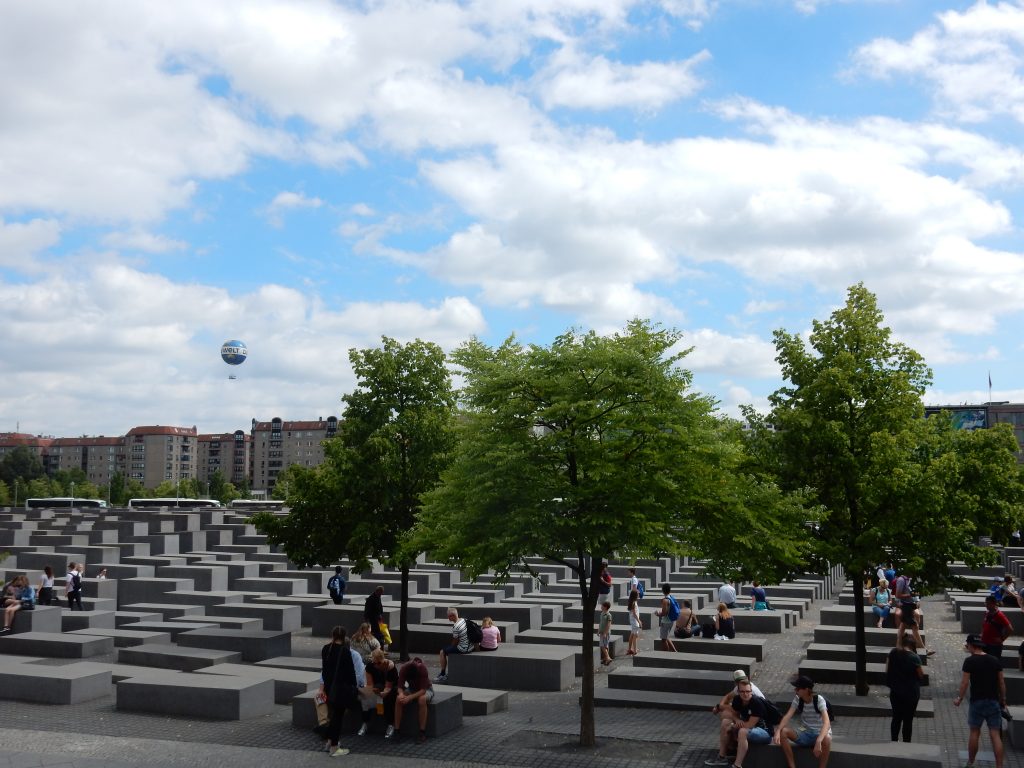 Eat A Currywurst – I came to Berlin from Bavaria after eating some incredible food ( you can read about it here ) and was expecting Berlin to throw up some incredible dining options but what I found in this metro was more international cuisine with some German staples. The only thing typical to Berlin is the Currywurst which is best described as a big chunk of sausage cooked and slathered in tomato ketchup mixed with curry powder. They also serve that with thick French fries or frites and sadly, I am not a fan. One was plenty enough but you can't come to Berlin and not indulge in one.
Alexandraplatz – This is more of a haven for shopping addicts with tons of big brands and local names. Restaurants and cafes nearby to rest your tired feet and put down your bags of loot. It is actually a large public square and a transport hub but today
Explore on foot or a bike – There is nothing like walking around and exploring a city on foot and usually I'd recommend doing that but Berlin is a large city. Walking and exploring one neighbourhood makes sense but to walk all over can get exhausting. Use their popular S bahn or U bahn trains or better yet rent a bike. It's a bike friendly city and  it will help you understand what the city is all about.
For more updates on my food and travel adventures, follow me on Facebook, Twitter, Instagram and Snapchat : thetinytaster