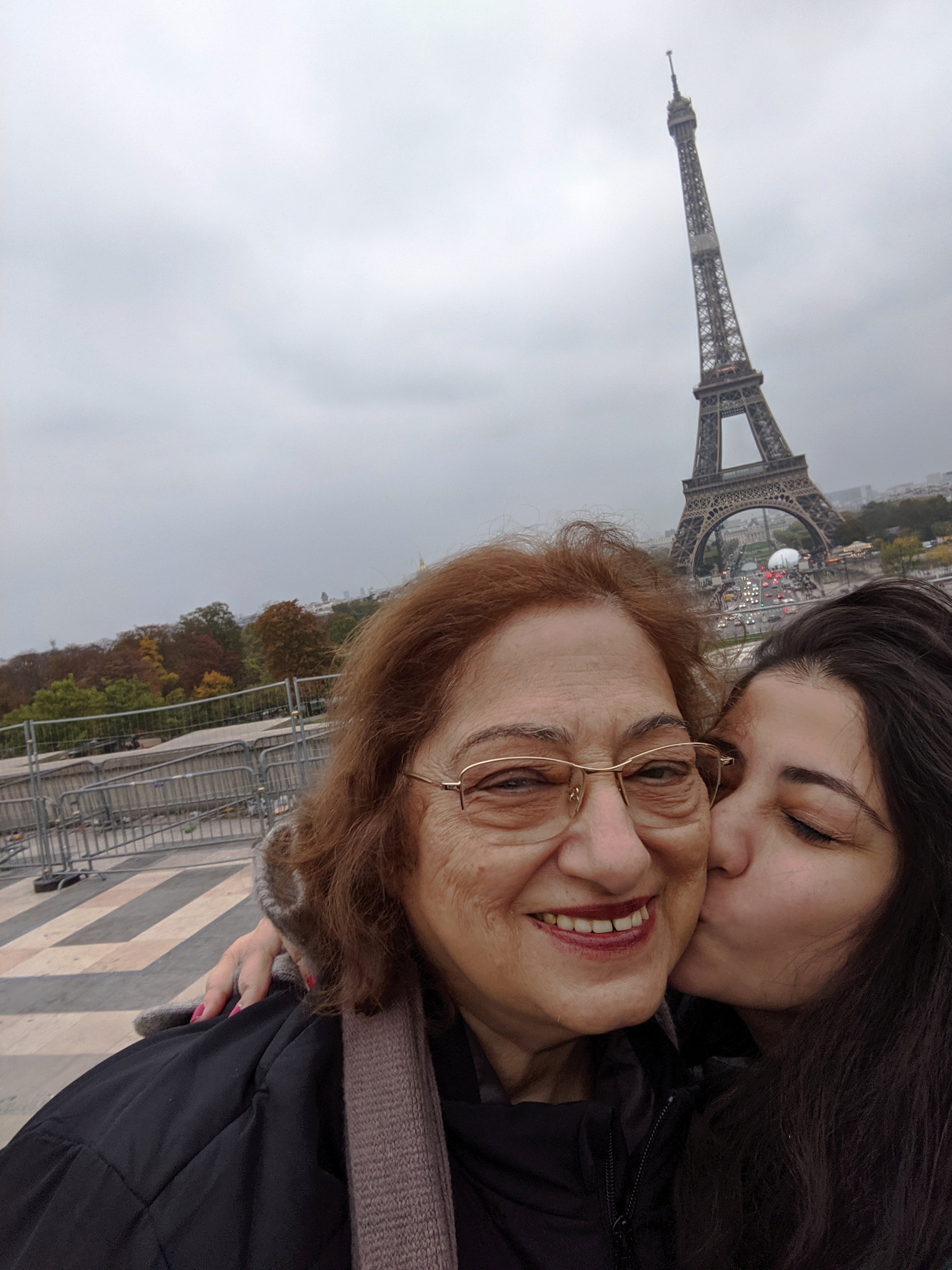 My recent trip to Paris was a special one. It was the first time my mother was accompanying me on a trip and it was her very first visit to Paris. So I decided to do everything that she would possibly enjoy and it turned out to be the most memorable trip I've had. I have written about some of my Parisian adventures but this post is dedicated to breaking it down and listing out things to do in Paris specially if it's your very first visit.
It's certainly not everything but a glimpse at least and things that I would recommend and I know you'd enjoy. So here goes, my list of things to do in Paris !
SightSeeing
Lido
If you're looking for a quintessential Parisian experience then look no further than the legendary LIDO. The sparkling lights, the flowing flutes of champagne and the electrifying performances all make for a truly unique experience. To take it one step further I'd recommend booking a table for dinner and enjoying a three course meal which I can guarantee is delicious and worth every penny.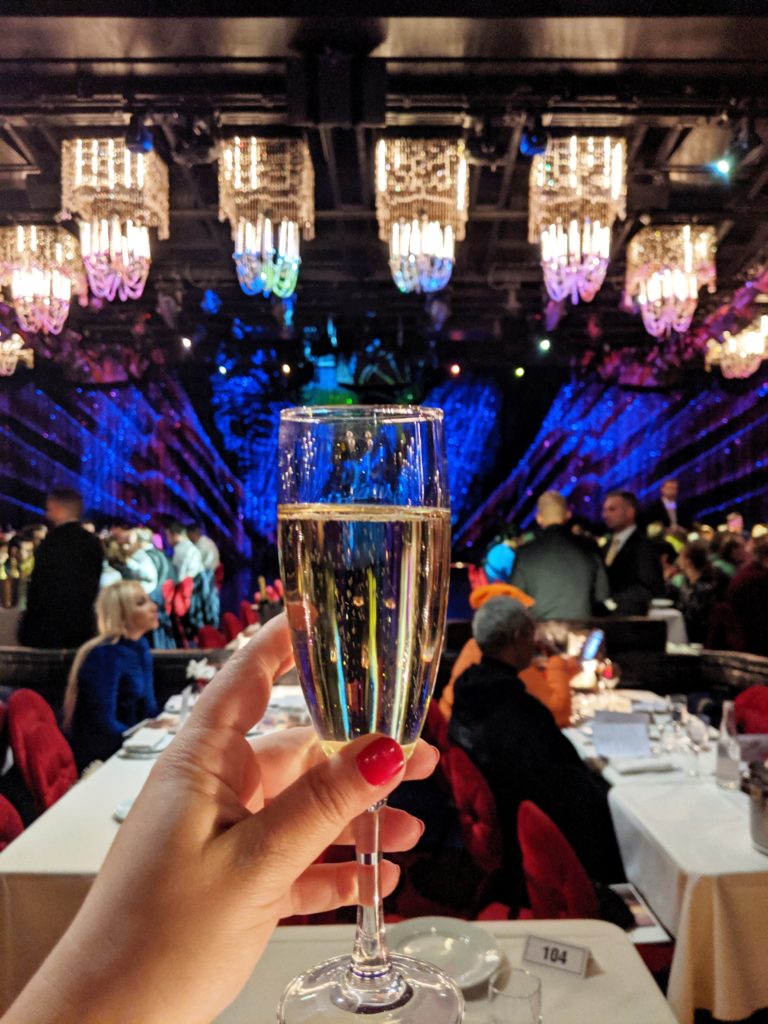 Museum Hop
If you're even remotely curious about history and culture I'd suggest spending some time at the many museums across the city. It is after all home to the most famous museum in the world! The Louvre Museum is a treasure trove of ancient and incredible artworks and I think would take days to just scratch the surface of what it holds. If you're looking to go beyond the obvious the French capital is home to many more houses of treasure just like the Louvre and if you'd like you can opt for a 48 Hour Museum Pass to make it easier.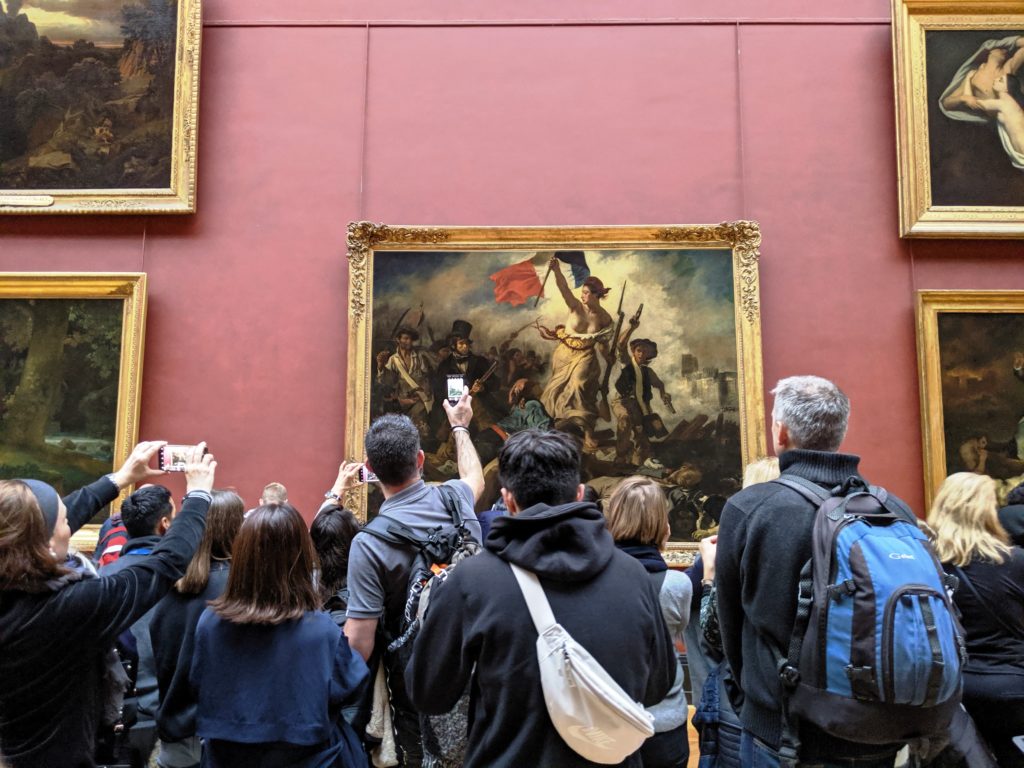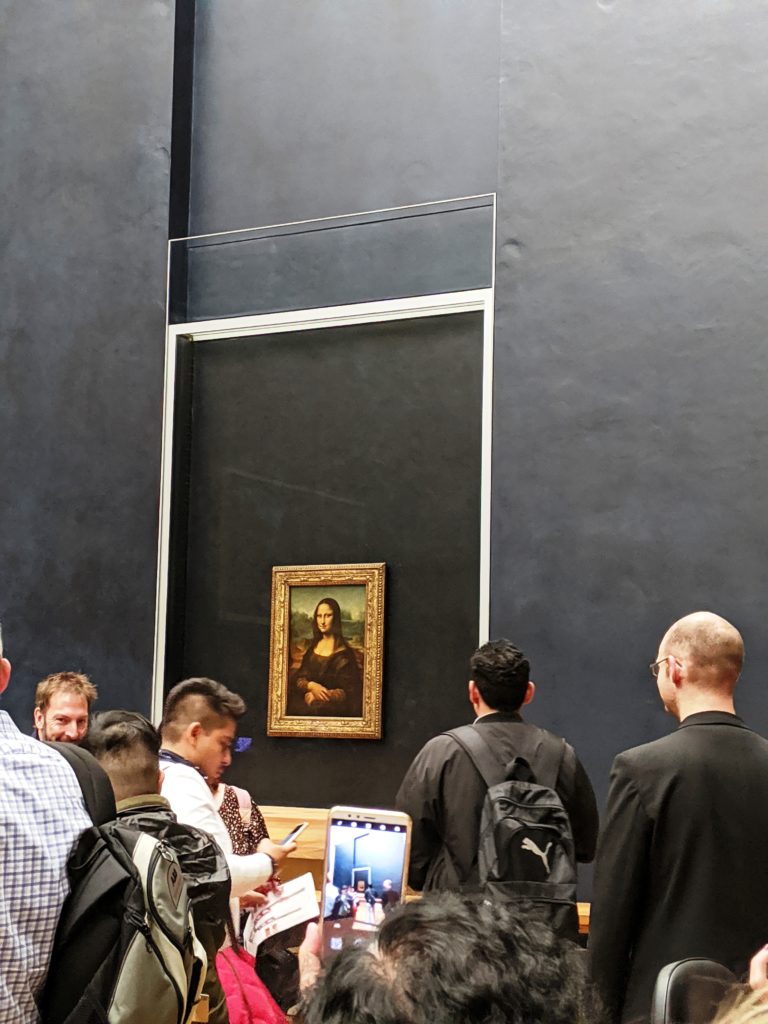 The pass allows you a onetime free entry into almost all the museums across the city and is in fact extremely useful. In the two days I decided visit both the Louvre since it is a favourite and one I always re visit and to the popular Museum D'orsey which was once an old train station.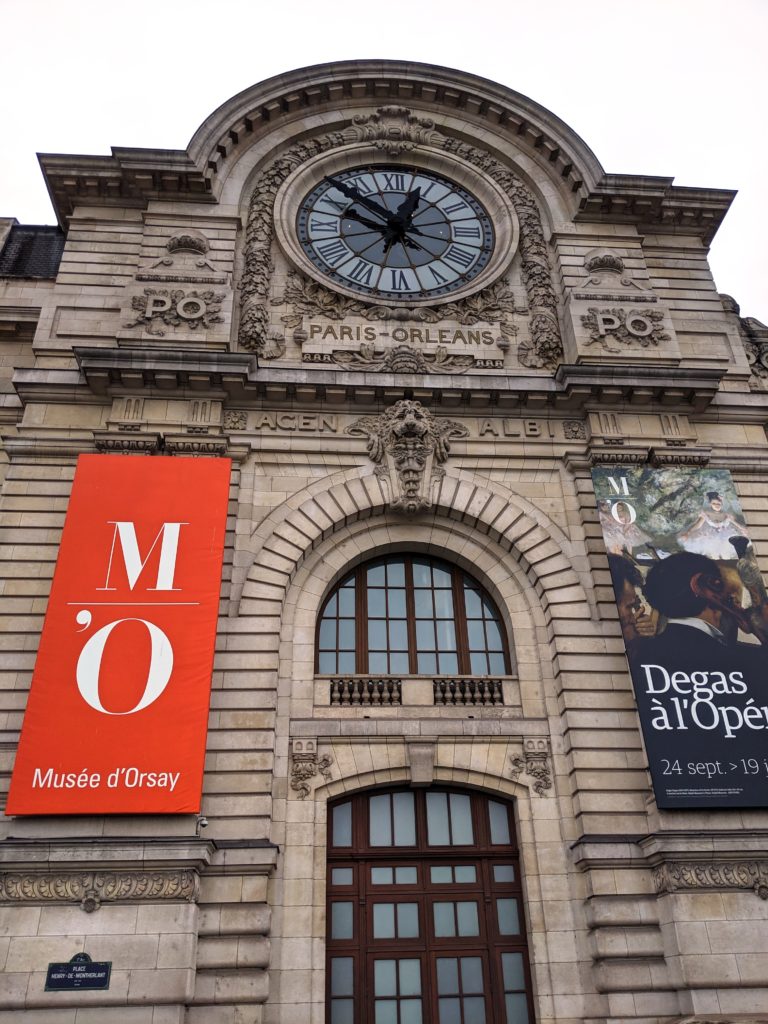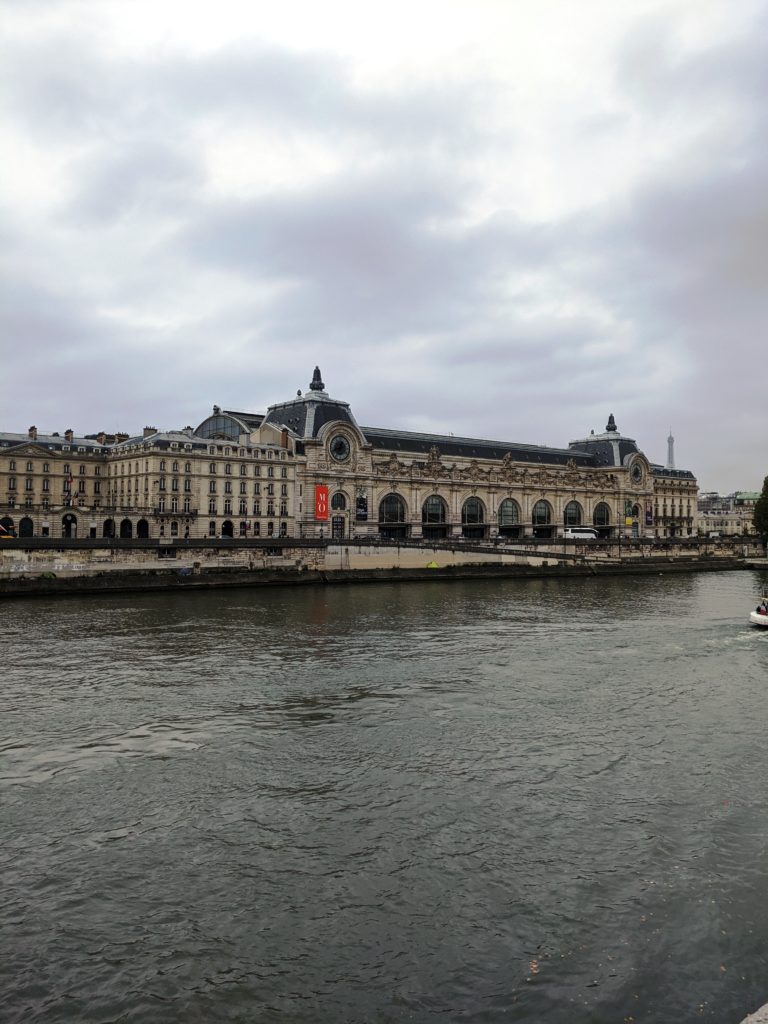 The building is beautiful on the outside but inside it's a haven for art lovers and I honestly think it doesn't get the love it really deserves.
If you've opted for a city card – The Paris Pass you'll get the same free entry but if you want just the museum access then the Museum Pass works wonderfully.
Arc De Triomphe
The Arc is a grand arch way at the end of the posh shopping street the Champs Elysee and is really one of my favourite structures in Paris. Hard to pick a favourite in a city where every second building looks stunning but there's just something about the Arc that I personally can't stop admiring. This majestic symbol of France was built to commemorate and remember those who fought for France and you can see the engravings and sculptures of the generals on the walls of the Arc. While I'm happy to admire it from the street across, visitors can go upto the rooftop and be treated to excellent panoramic views of the city as well.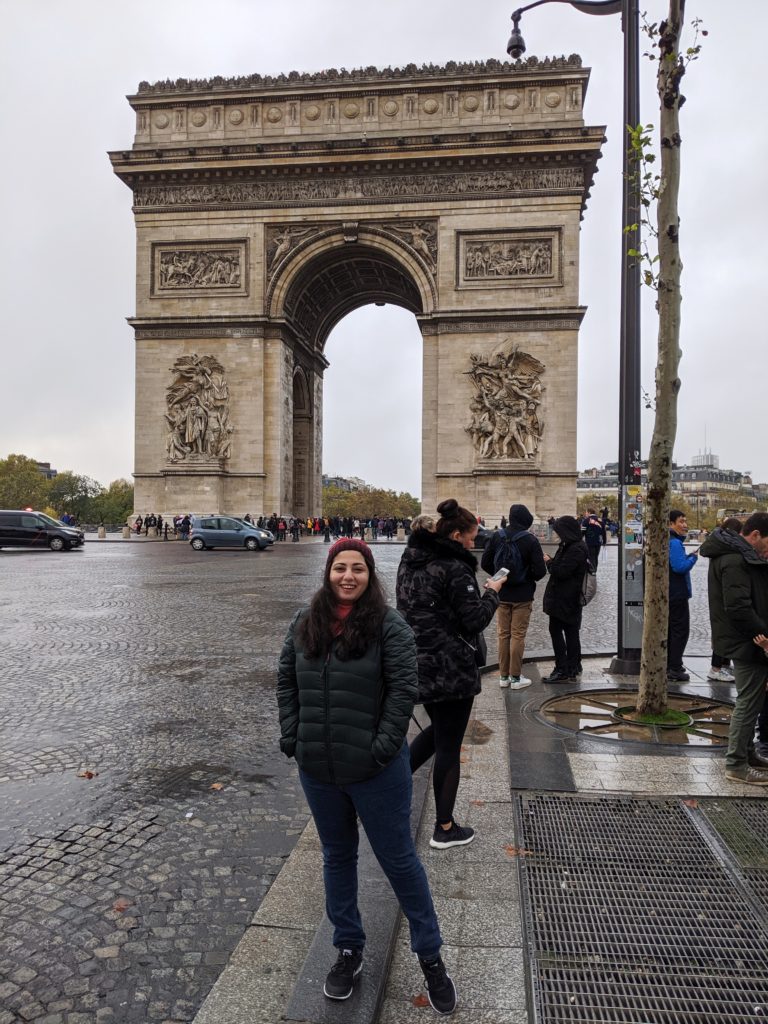 Big City Bus Tour
I know you're probably rolling your eyes at this one thinking my god this is such a cliché but let me tell you this is one of my favourite things to do in any city and the hop on hop off bus in Paris is a pure delight. They've picked a very smart route that really highlights the major aspects of the city along with lesser known gems and anecdotes. On a bright sunny day you're treated to spectacular views of the city and perfect photo ops when the bus isn't moving. I'd say get on for at least a day to really familiarise yourself with the city and you can tick off a host of sightseeing with just a single ticket.
You can buy a ticket at any of the stops or online but if you've got the Paris Pass then you get a free ride for a day!
Eat Well
Possibly the best advice I could give anyone visiting Paris or anywhere in France – EAT WELL. There is a reason why French cuisine is considered the most superior. There is a subtlety in flavour and simplicity that yields the most flavoursome dishes that will make your heart sing. A humble sandwich can hit the spot just as well as a Michelin meal. Lots to choose from but my favourites includes steak and fries, oysters, a humble French onion soup and foie gras or the duck pate. I could go on but really these will do to begin with. I have another blogpost talking about things I devoured in Paris which should hopefully help you.
Eiffel Tower –
I think this iconic symbol of Paris is just one of those things you can't help but notice in the city. Even if you haven't activity sought it out, the Eiffel tower or Iron Lady as it's fondly calls seems to just find you. It has its own unique charm and I never thought a hunk of metal would seem so alluring. When I first saw the tower I felt it to be much smaller than I imagined it but it's a love story that seems to just go on. If you like you can always go right up to the top and take the elevator though I personally have never felt the need to. I like to admire it from a distance and with both feet firmly planted on the ground. It's quite lovely in the day but I like to wait for the sun to set and watch it sparkle at night. It reminds you that there really is nothing quite like Paris. Don't listen to the cynics, go enjoy your Eiffel Tower moment.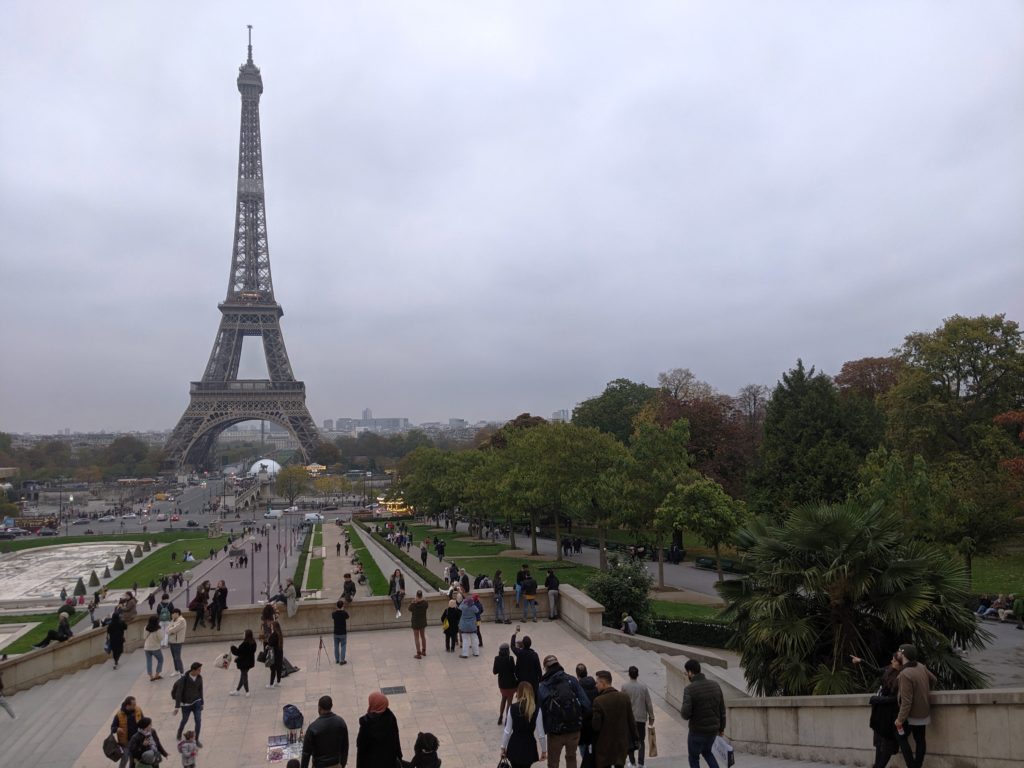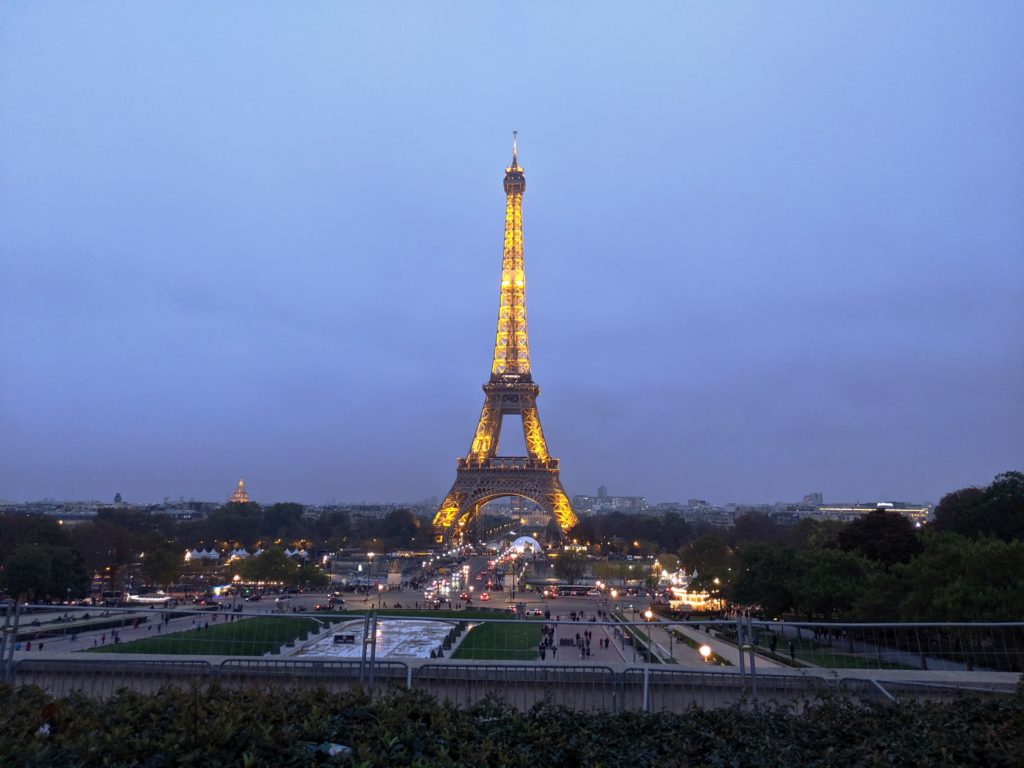 Notre Dame
My heart grows a little heavy every time I think of the Notre Dame cathedral and the raging fire that ravaged most of it. Despite not being able to enter and the ongoing restoration work, it's still a sight for sore eyes. I suggest making a trip to at least admire the facade.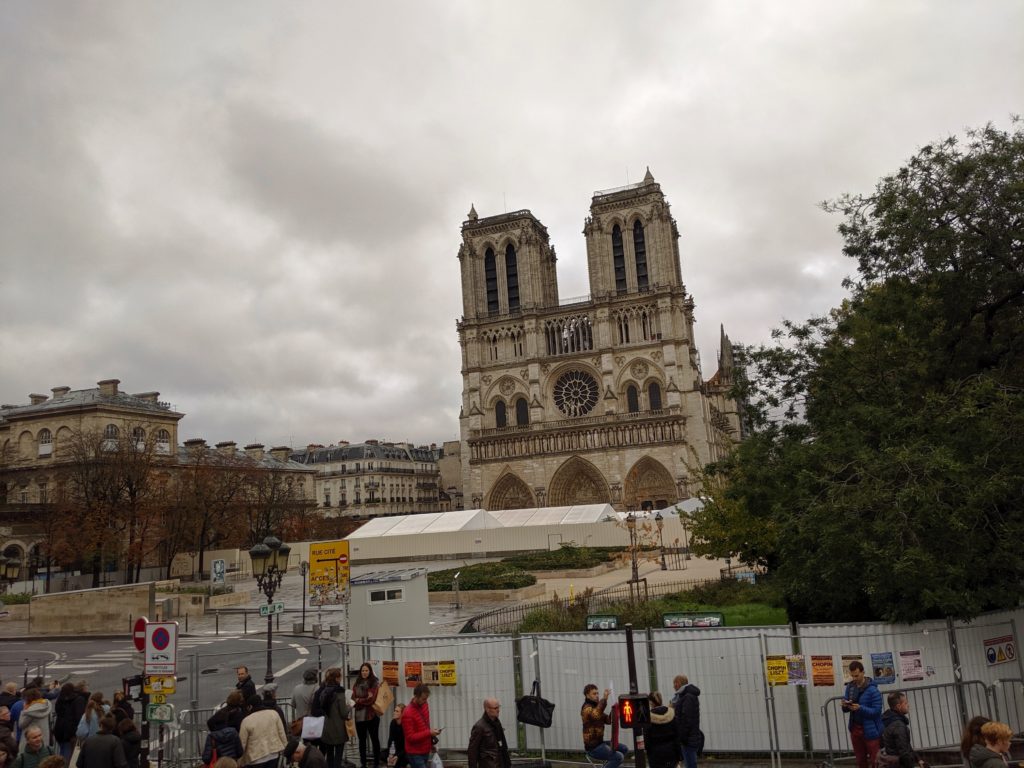 Sacre Coeur
It does tend to get crowded like most popular spots in the city but it would be tragic to miss out just because its touristy. The sacre coeur or the Sacred Heart Basilica is perched on a hill top in the picturesque town of Montmartre which was once home to bohemians and artists. The basilica is stunning inside specially the painted mural on its domed ceiling but the view of the city below is just as special. On a clear day you can almost map out landmarks in the city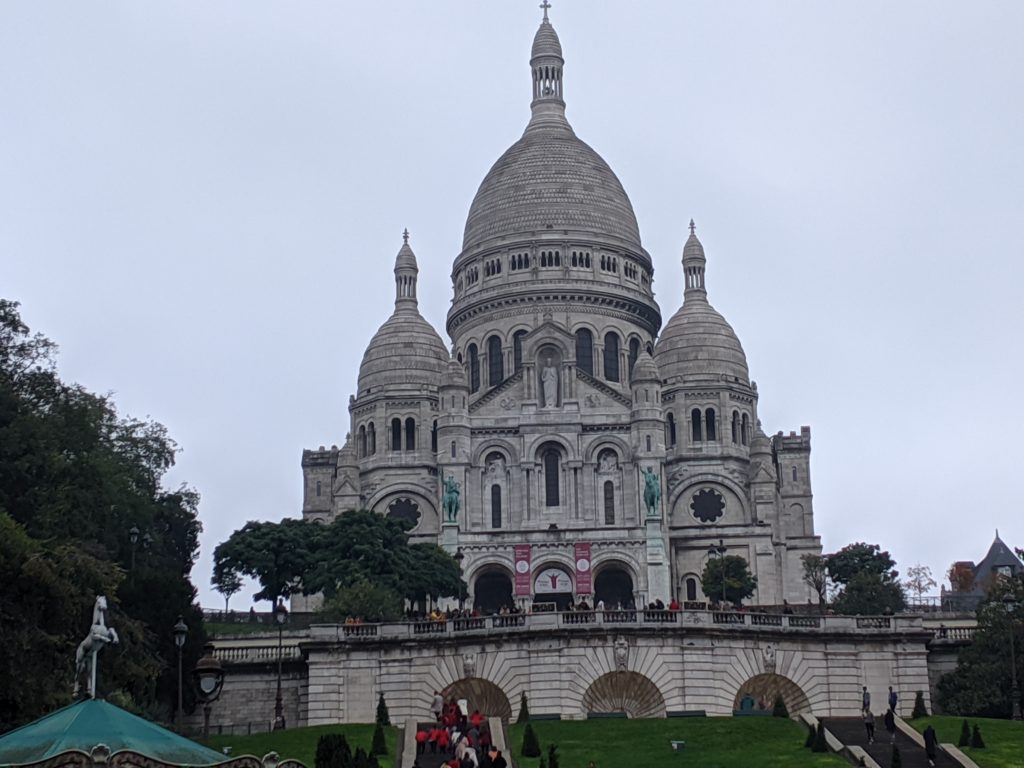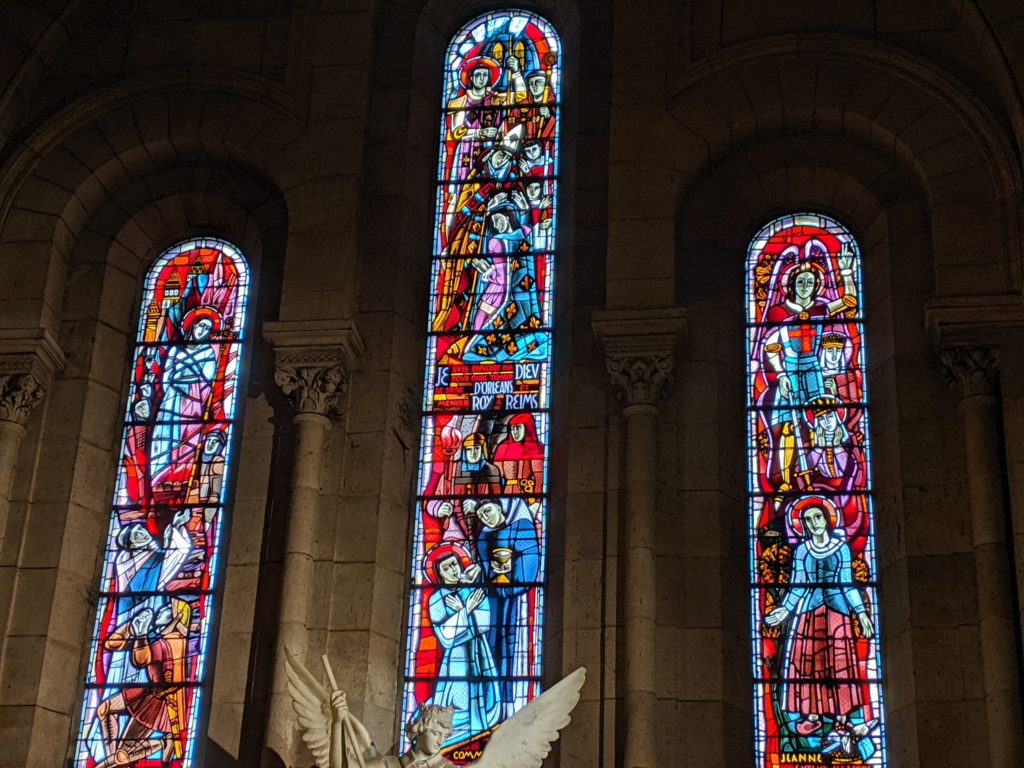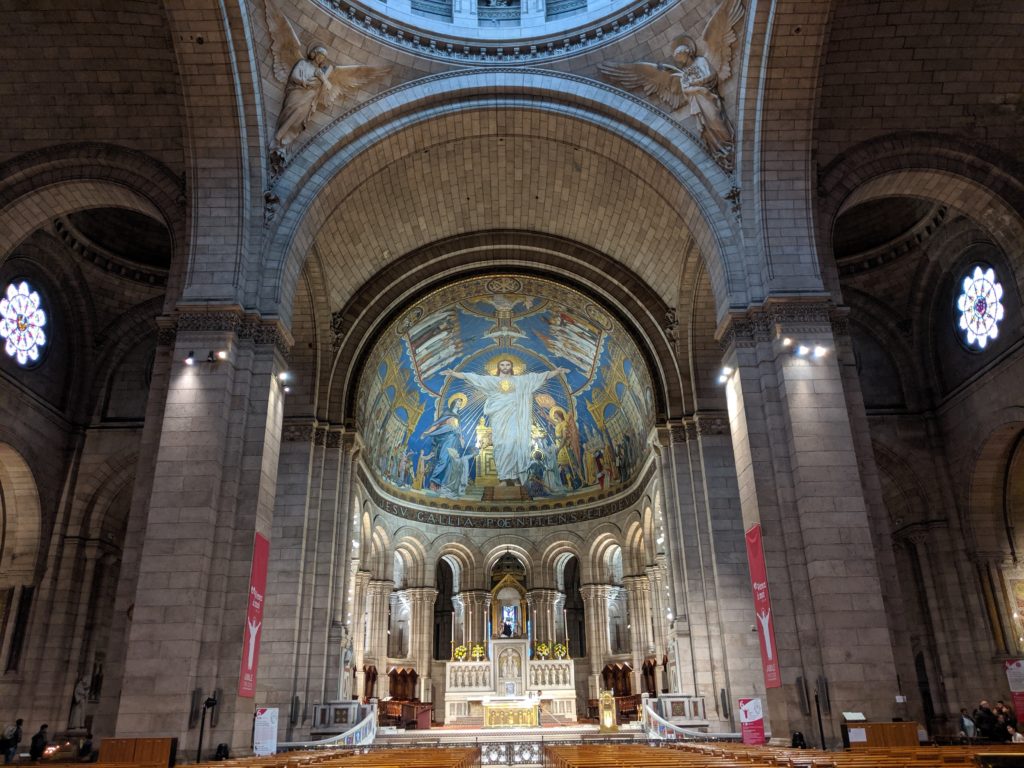 Walk Around
This is a city best explored on foot. Granted that it's a huge city and there's no possible way to just walk around aimlessly and hope to land up at popular places but what I mean is don't think for a second that there isn't charm tucked w
Eating
Oh the joy of dining in Paris ! Such a fabulous city to eat in and sadly I don't think I even scratched the surface in terms of what is available or the trendy places to dine at. I can of course recommend things that I personally enjoyed.
A meal I recommend is the High Tea at the Peninsula Hotel in Paris. I've written about it in my previous posts and it's also on my youtube channel but it was so darn fabulous it's worth recommending again and again.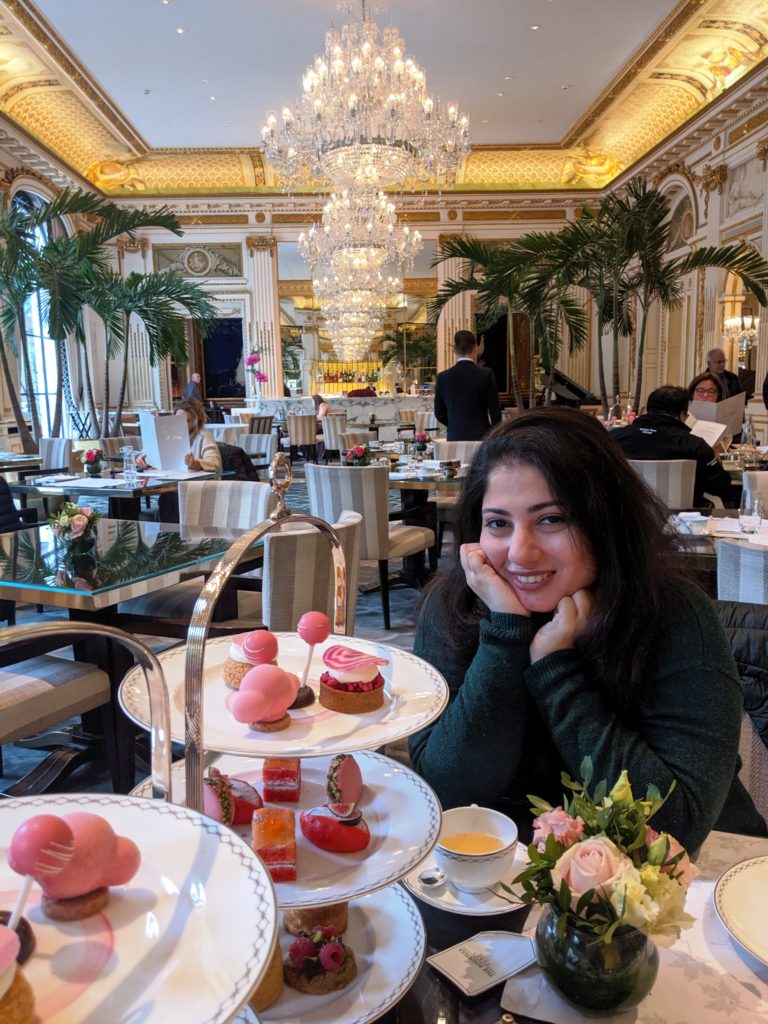 In terms of general food if you're vegetarian don't be disgruntled there's plenty to pick from including the hottest spot in town for fallafels. Seems like the last thing you'd want to eat in Paris but it's a rage.
I prefer the more classic French dishes like a plate of oysters or escargot ( snails ) which I can assure you are divine. Lots of great cuts of meat a steak and fries is always a wonderful meal paired with a glass of red wine. For cheap and cheerful I'd suggest a grab n go sandwich from any corner deli or cafe. That lovely long baguette bread full of cheese lettuce tomato or meat, whatever you choose it's a filling meal for a couple of euros. Another inexpensive treat is a crepe from one of the many roadside carts. In a cafe it can get elaborate with favourite sweet toppings or savory stuffings but for a couple of euro you can eat a wonderful nuttela crepe or just a butter sugar crepe from the street.
Accommodation
Mercure Paris Charles De Gaulle Etoile
Honestly the most stressful part of planning my trip to Paris was trying to figure out where to stay. I wanted a hotel specifically and wasn't looking for an airbnb though some of the ones in Paris are beautiful. I like waking up to a breakfast buffet and a concierge and this trip I had my mum accompanying me and a hotel just seemed convenient. It's also tricky to figure out a location that is fairly city center but you soon realize there's really nothing like that just different neighbourhoods.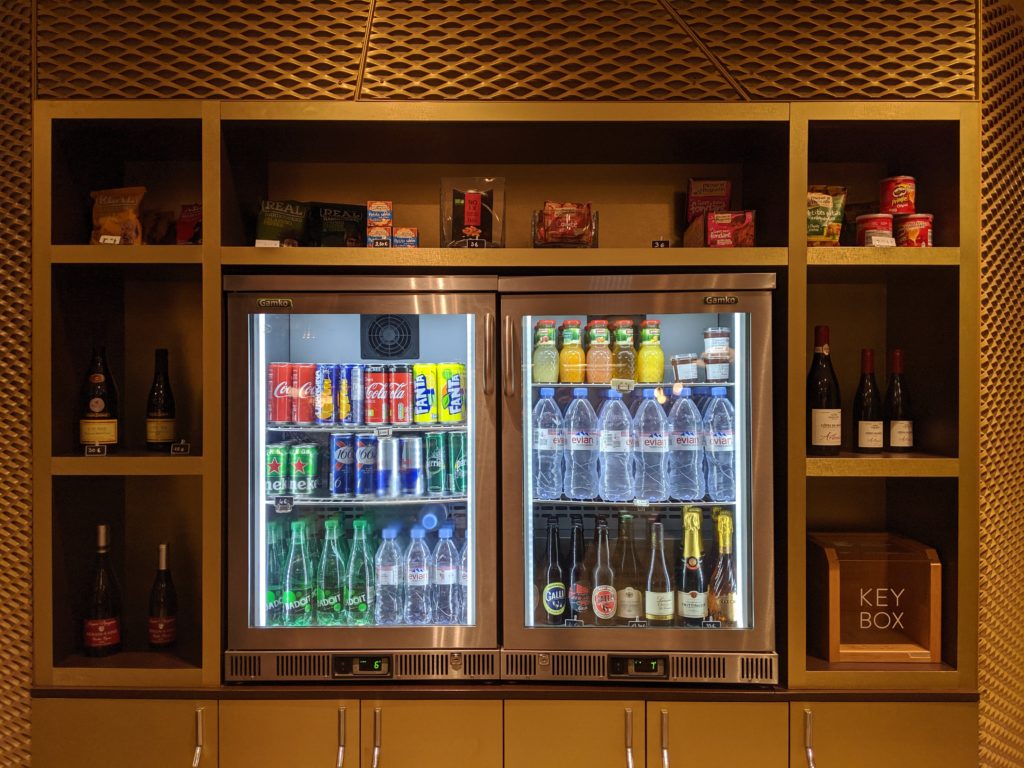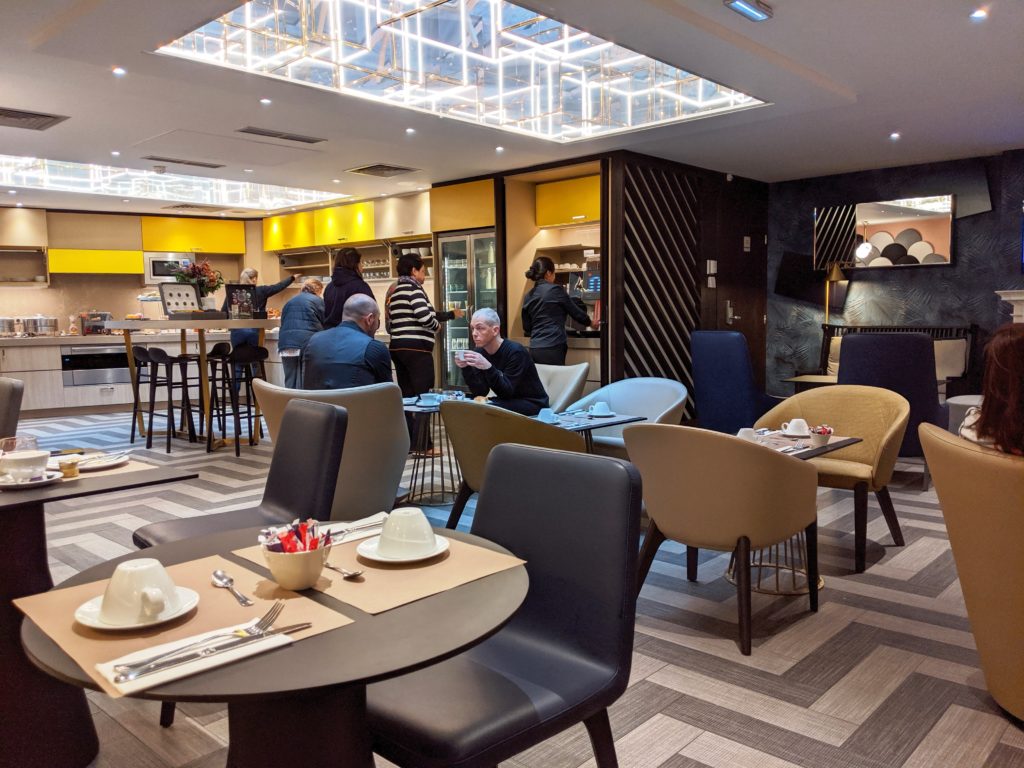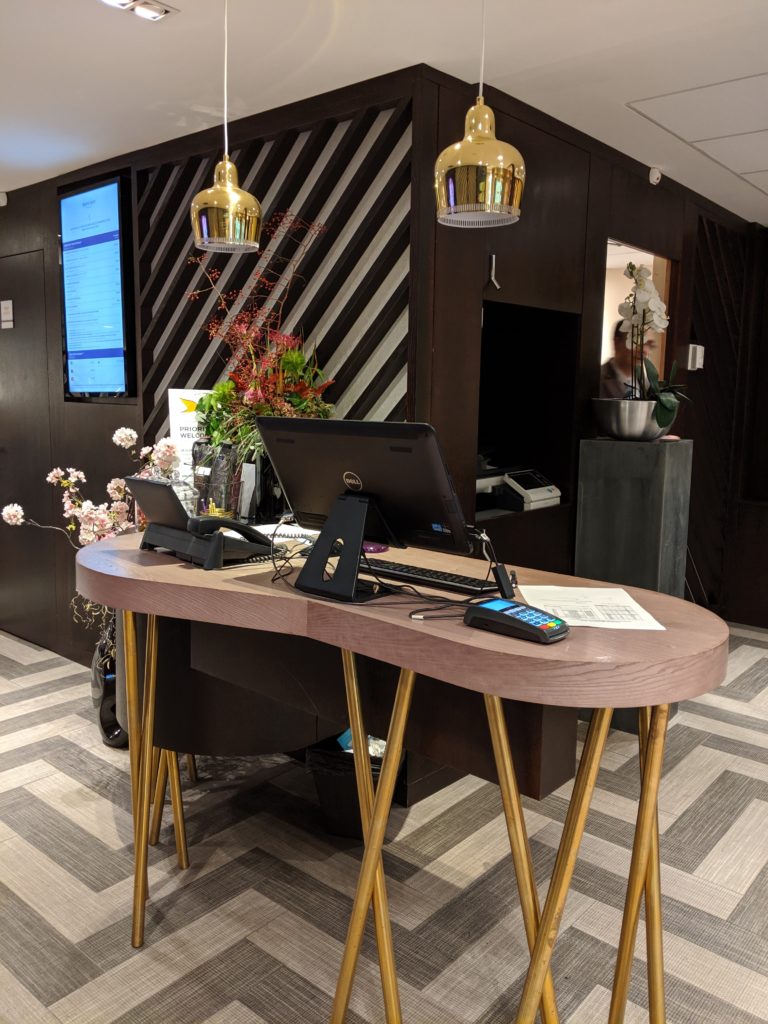 Disclaimer – This post was done in association with the Paris Tourist Office. As always, thoughts, ideas, expressions and impressions are my own 🙂