I was planning a trip to Hong Kong this year and for some reason got a lot of flack about being excited to visit Disneyland. Some friends told me it's just for kids and Ocean Park has the better rides but for someone who grew up in the warmth and comfort of Disney and basically lived in Cartoon land, how could I not visit one of the happiest places on earth!
I'm one of those people that wish they never grew up. I couldn't contain my excitement for Disneyland and I wasn't disappointed at all. While of course there were plenty and plenty of kids, it's actually the adults that were having a great time. I saw couples running around in Mickey and Minnie gear, families with grandma grinning from ear to ear because they got photographs with Donald and Daisy Duck and just so many happy faces. While it's a fantastic place to visit, it can get over whelming, overcrowded and expensive. So I'm going to share a couple of tips I think you should keep in mind when you're planning a trip to Hong Kong Disneyland.
How to get there – Hong Kong is actually made up of different islands and Disneyland is quite far. If you decide to drive or take a taxi it will take an hour from almost anywhere you are depending on traffic and Hong Kong always has traffic. The easiest and quickest way to move about would be to take the train. It is fairly simple to follow and you eventually get off at a station called Sunny Bay and catch a direct train to Disneyland. The cutest part is that you're Disney experience actually starts on the train and it's entirely Disney themed. It took me 45 minutes from door to door via the train and it was extremely easy to get there and back.
Where to stay – A lot of folks don't realise that there are hotels at Disneyland itself which make it much easier to get to because they arrange a shuttle ride for you or you could walk even. They're extremely close and some have benefits like Mickey and Minnie joining you at the buffet or other Disney friends popping by. I didn't stay there I stayed on Kowloon island and was happy with that but for the whole Disney experience you might want to check into some of the hotels they have.
Try and Stay for the Parade and fireworks– Without a doubt the highlight is the parade. Disneyland in Hong Kong isn't as big as Florida but it's big enough and my best advice is not to give in and check the schedules for the parades as they are great fun and eventually you get to join in as well. Right at the end before the park closes are beautiful fireworks worth staying for as well.
Buy a 2 day pass – This is something I cannot stress enough. Disneyland is huge and exhausting. It's tiring enough for adults so you can imagine the kids. There is a lot of walking and waiting in lines so to really do everything you need two days. The thing people don't tell you is Hong Kong is prone to cyclones, heavy winds, rains and bad weather quite often. If there is a storm warning at a certain level they shut down the park which is what happened to me. I had a two day pass and got stuck in a cyclone warning and the park was shut, no refund but thankfully day 2 was bright and sunny.
Try and visit on a festival – Disneyland is great 365 days of the year but during certain festival they go all out and believe me it's a treat! I managed to visit just before Halloween and it was magical with pumpkins everywhere and all sorts of Halloween decor. There was a special Halloween inspired parade where all the villains from Disney were on display from Cruella, Captain Hook and even Jaffar! They go all out on Easter, Halloween and Christmas and it's an extra treat.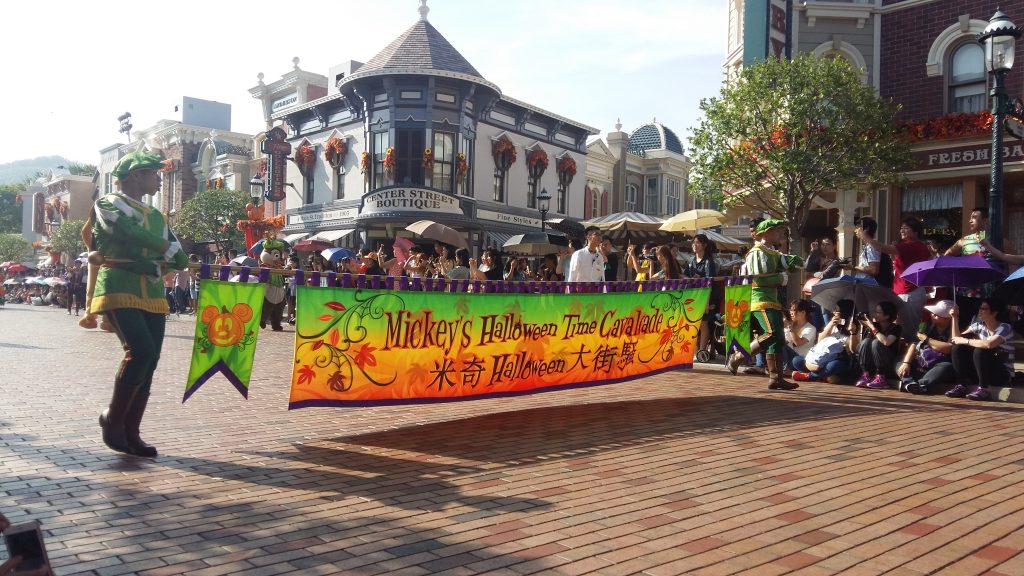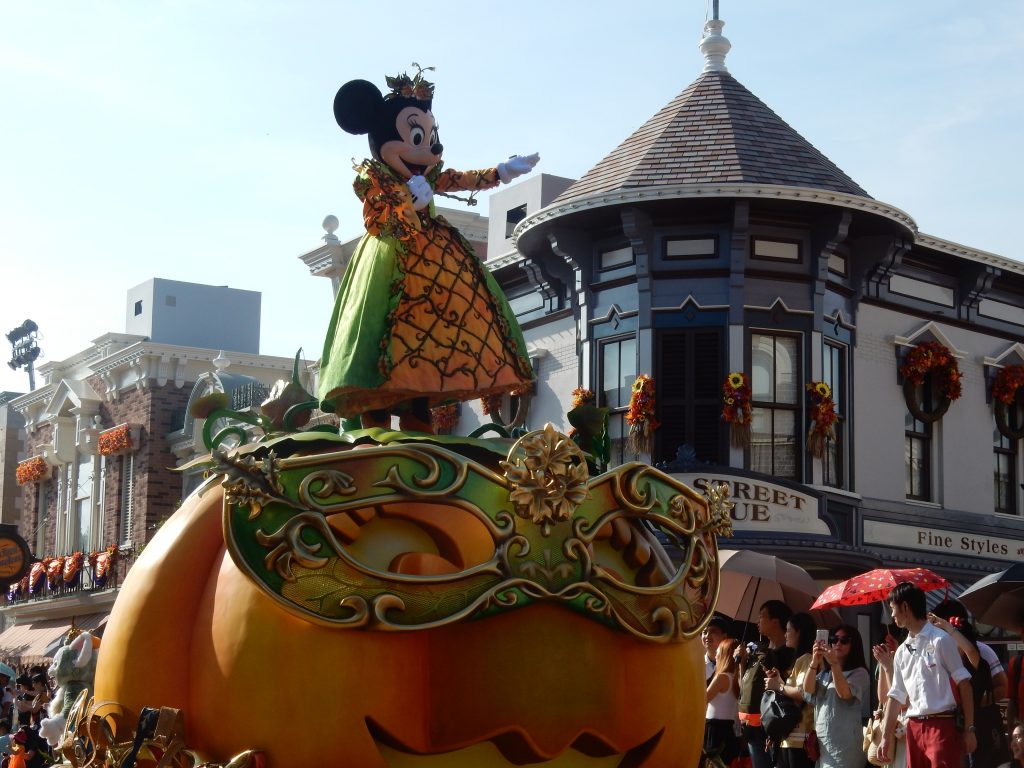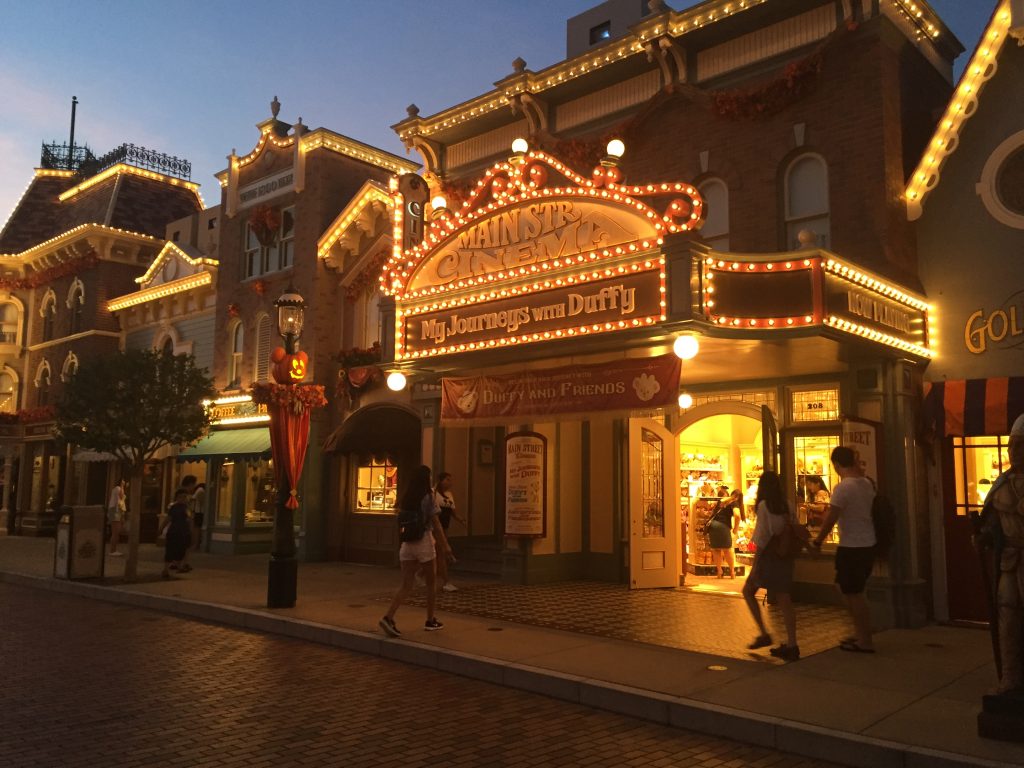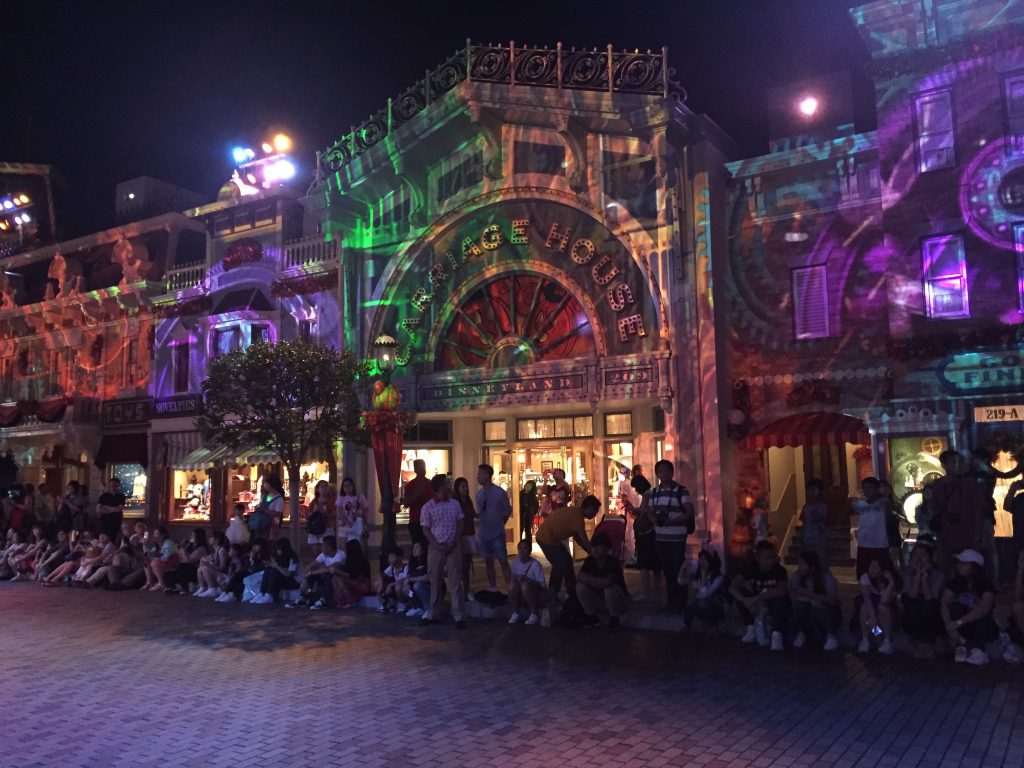 Long lines to meet and greet – While there is a schedule for all the Meet and Greets with the characters, they only stay for about 40 mins and people tend to take ages taking as many photos and autographs as they like. So what happens is you end up waiting but don't always make it to actually meeting them which can lead to disappointment and in tears for most kids. Plan well and try and get there earlier so you can make sure you get your chance. This is where the 2 day pass comes in handy because you can't meet everyone in one day. I missed Mickey and Minnie because the lines were the longest and they just couldn't wait that long.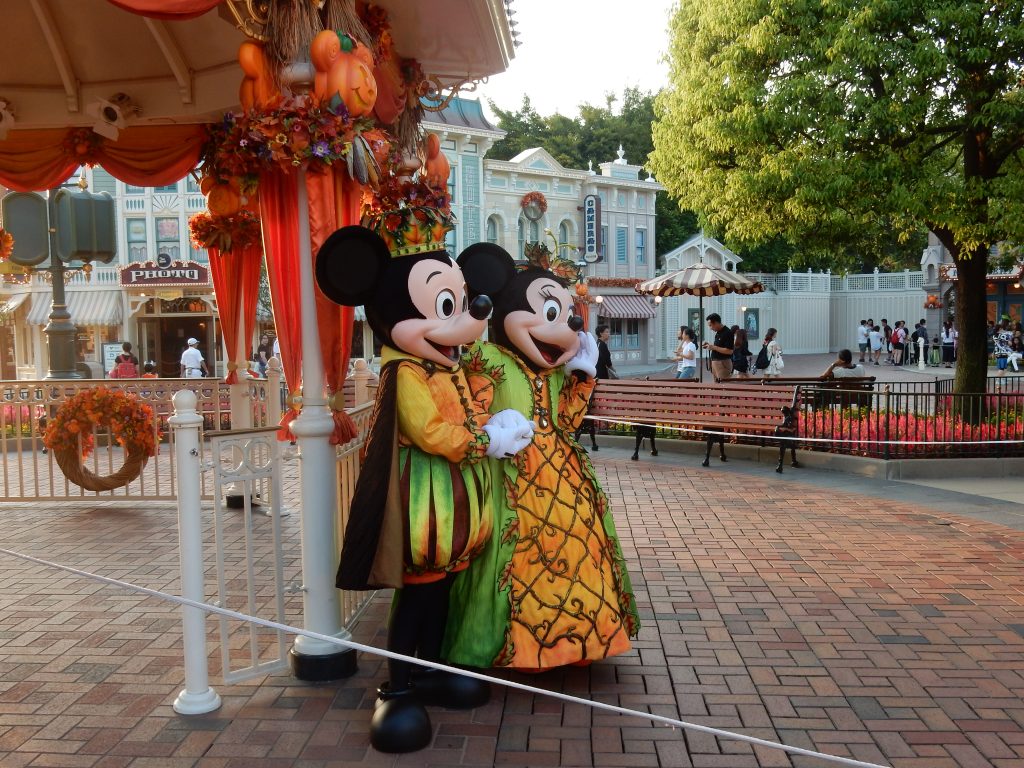 Prepare to buy a lot –  There are so many souvenir shops with various Disney themes that it will make your head spin. Forget the kids going crazy, they've got Mickey Minnie and the gang on everything you could possible imagine. Table clothes, cutlery, t shirts, pen drives, caps, candy, toys – you name it, it's there. I might have spent a lot more money than I expected to but every single penny was worth it.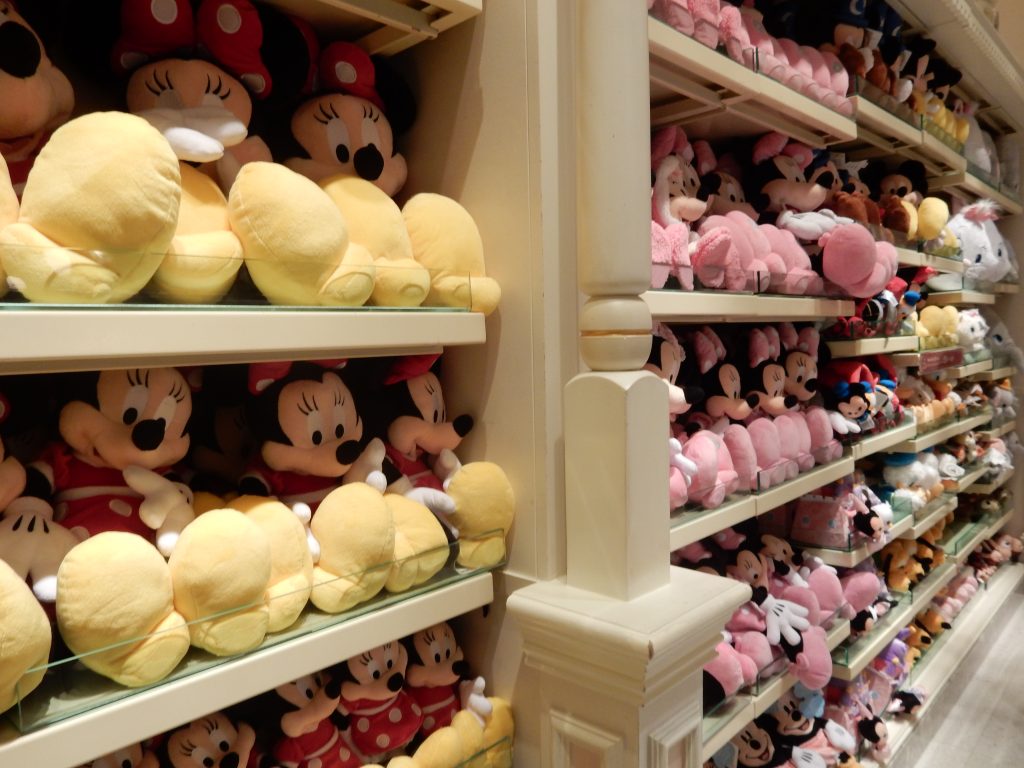 For more updates on my food and travel adventures, follow me on Facebook, Twitter, Instagram and Snapchat : thetinytaster