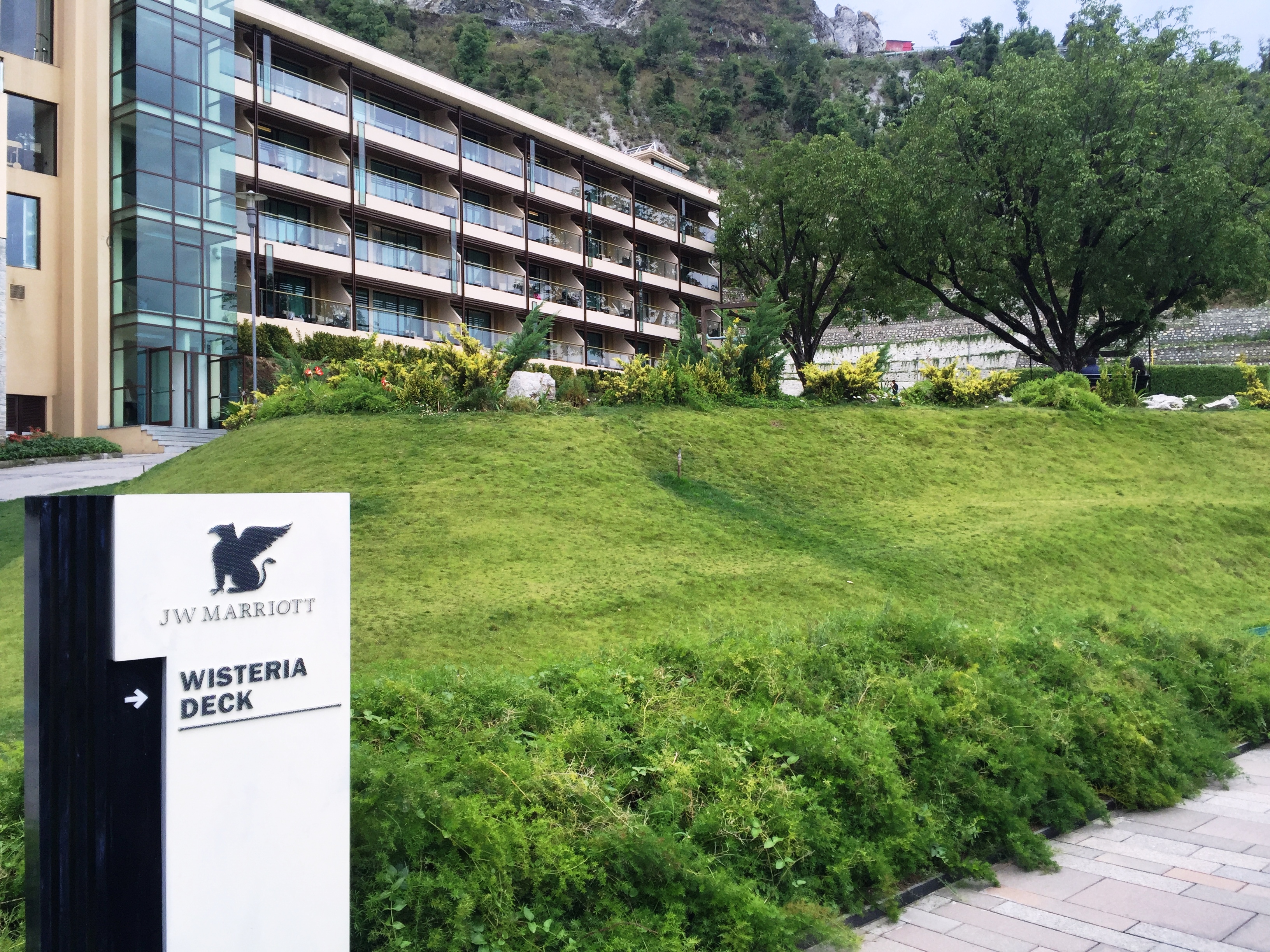 I remember driving up to Mussoorie and passing the main square that was thronged by a particular breed of crass and annoyingly loud selfie stick wielding tourists thinking this trip was going to be the death of me. It's only as I drove through the gates of the Marriott and sank into my extraordinarily comfortable bed that I thought maybe Musoorie could redeem itself. The funny thing about service is that it either makes or breaks your experience and the next 4 days were soaked in memorable experiences thanks to a dedicated and wonderful team at a hotel that went out of its way to make me feel at home. I was part of a culinary based trip ( you'll read more about that in another post ) but apart from the obvious highlights this post is dedicated to a hotel that tries to ensured that you will never want to leave.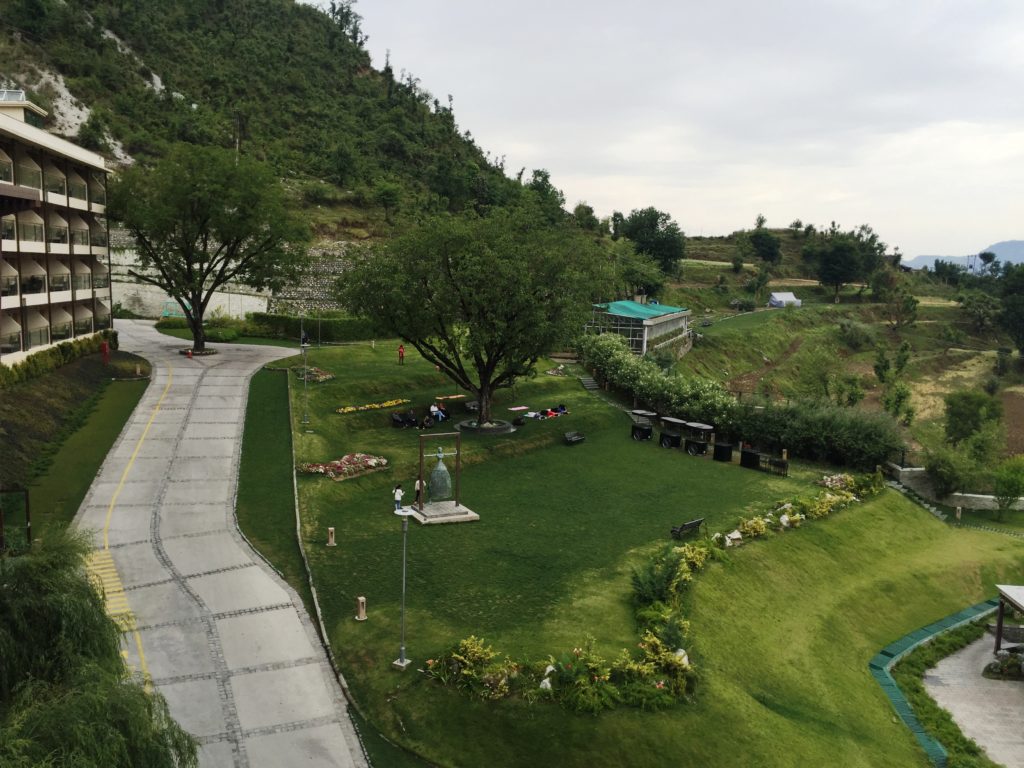 It all starts with its majestic setting. Imagine waking up and dining to these gorgeous mountains in the distance. Imagine being surrounded by greenery, just pockets of green every corner you turn. This is just the beginning, it's with this beautiful view, crisp cool weather and warm welcoming smiles that the hotel begins to lure you in and make you want to never leave.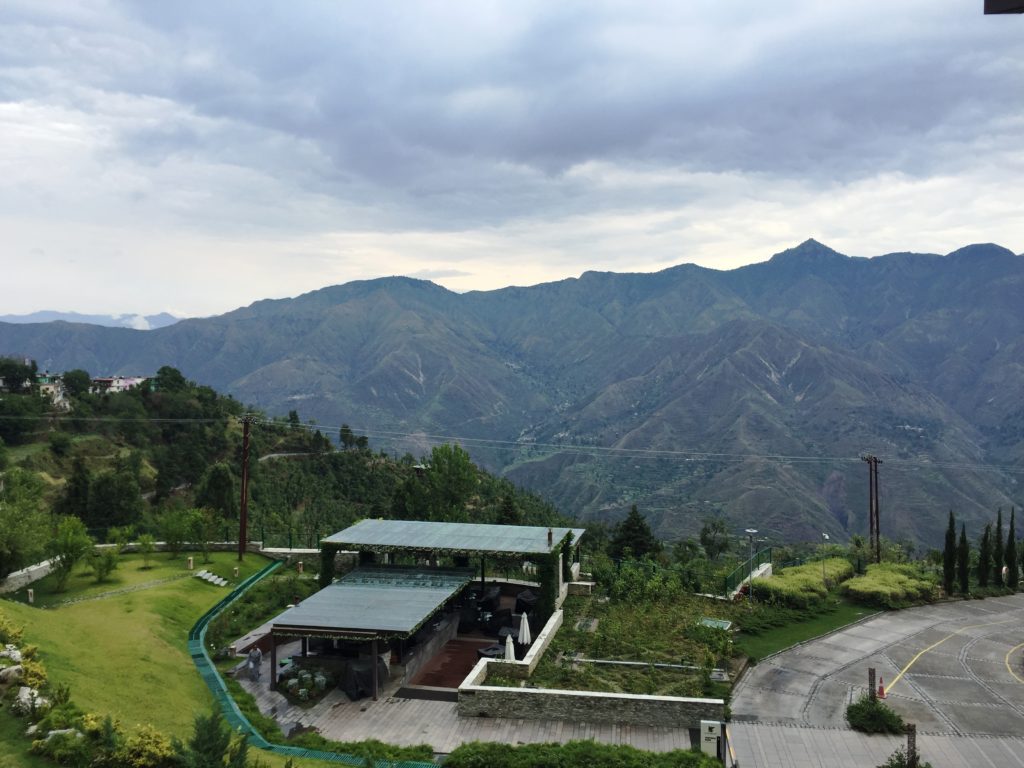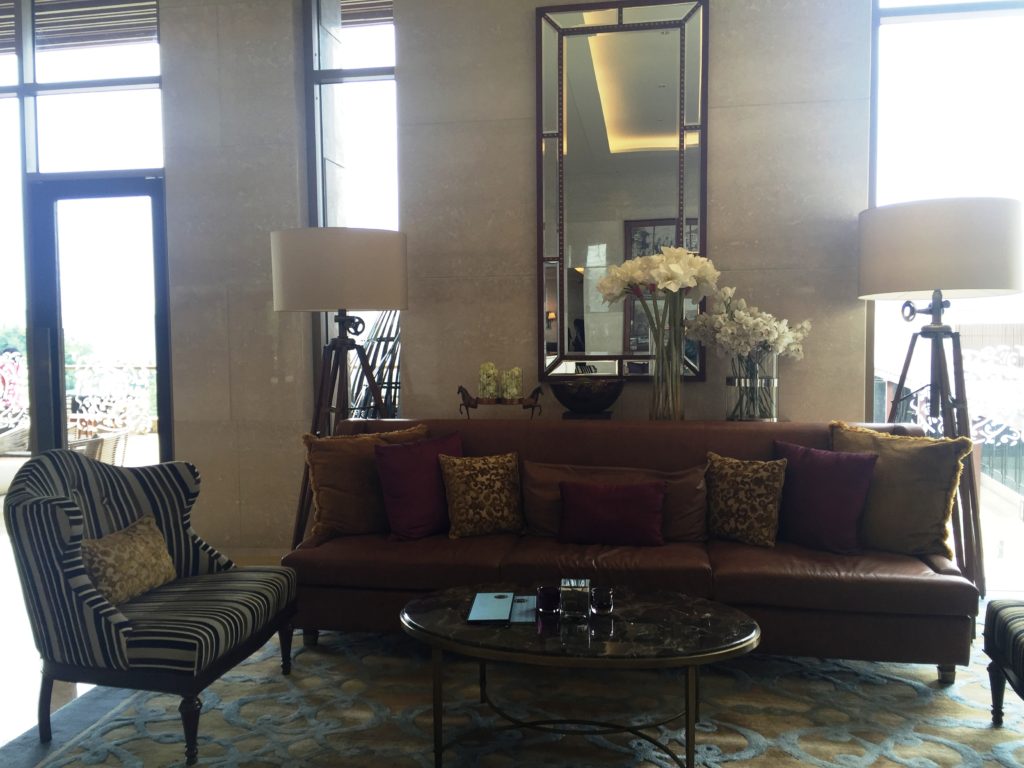 Rooms – It goes without saying that my stay here was more than comfortable. I sank into my sprawling bed each night with the softest pillows and duvet. My room came equipped with all the regular essentials plus a balcony and a gorgeous view of the mountains to wake up to. Plenty of toiletries, plug points specially near my bed ( my biggest pet peeve ) and prompt housekeeping. Couldn't have asked for an easier or more comfortable stay.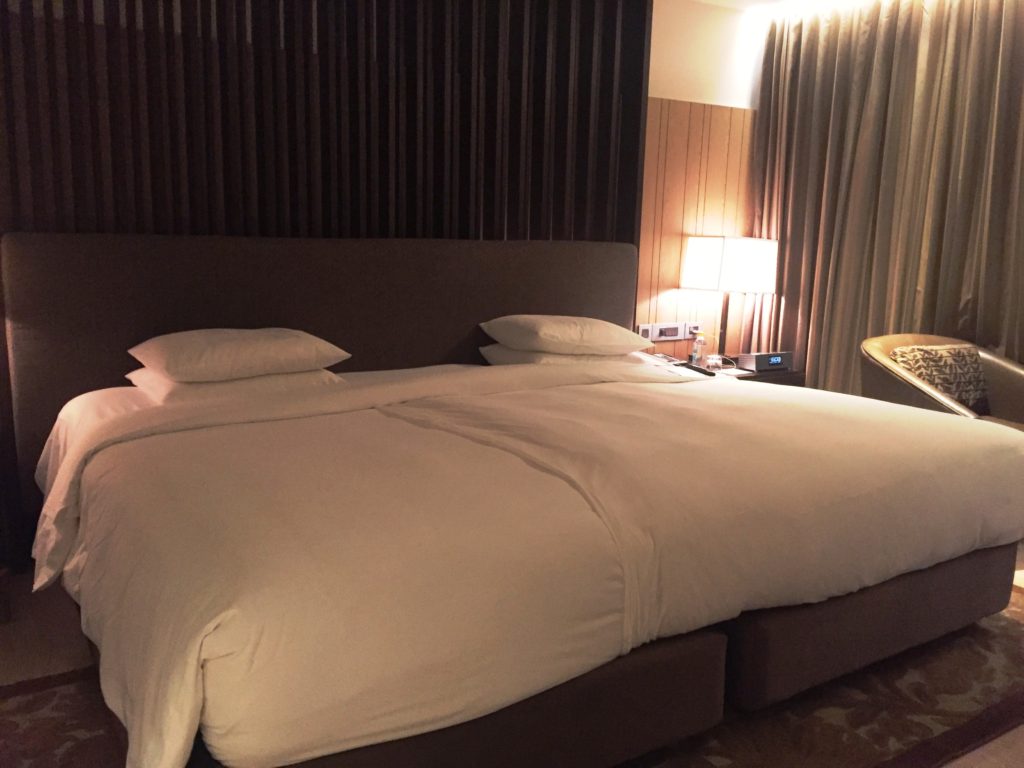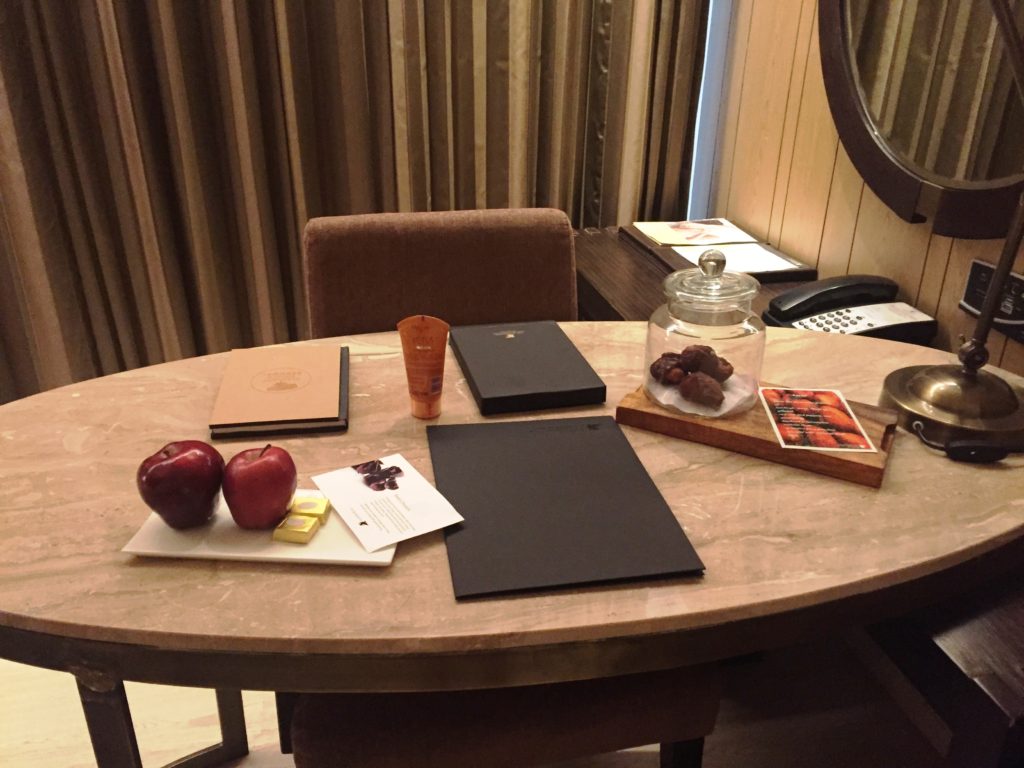 Food – The hotel has four restaurants, the main JW Cafe is their 24 hour coffee shop where breakfast is an elaborate spread. There is Teppan which is where you go for a delectable Asian meal and some theatrics as the chef prepares your meal. Trout House Grill &Bar as the name suggests is dedicated to tandoors, grills and Indian food. Wisteria Deck is a pretty open air spot with plenty of greenery and is ideal for a warming hearty Italian meal. You have plenty to choose from and won't feel the need to venture out for a meal.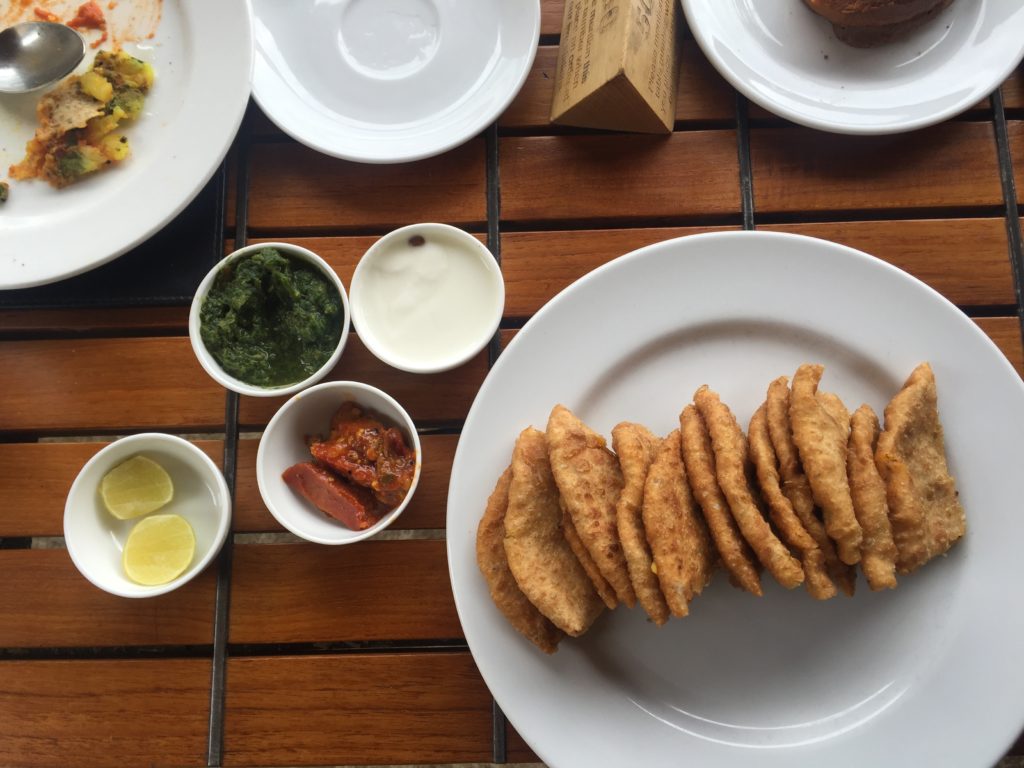 In House Entertainment – Apart from the regular pool,spa and gym, there is plenty of space outdoors to take a walk and run about. However if like me you're caught in a sudden rain storm and are stuck indoors then their snazzy entertainment section called The Den is ideal. Billiard tables, pool tables, foosball, table tennis and carom are just to get you warmed up. The real treat is their very own bowling alley equipped with a small cafe, video games and even a merry go round. I must admit I was quite taken up with the bowling alley and judging by the children and adults that kept flooding The Den, it's a hit with guests.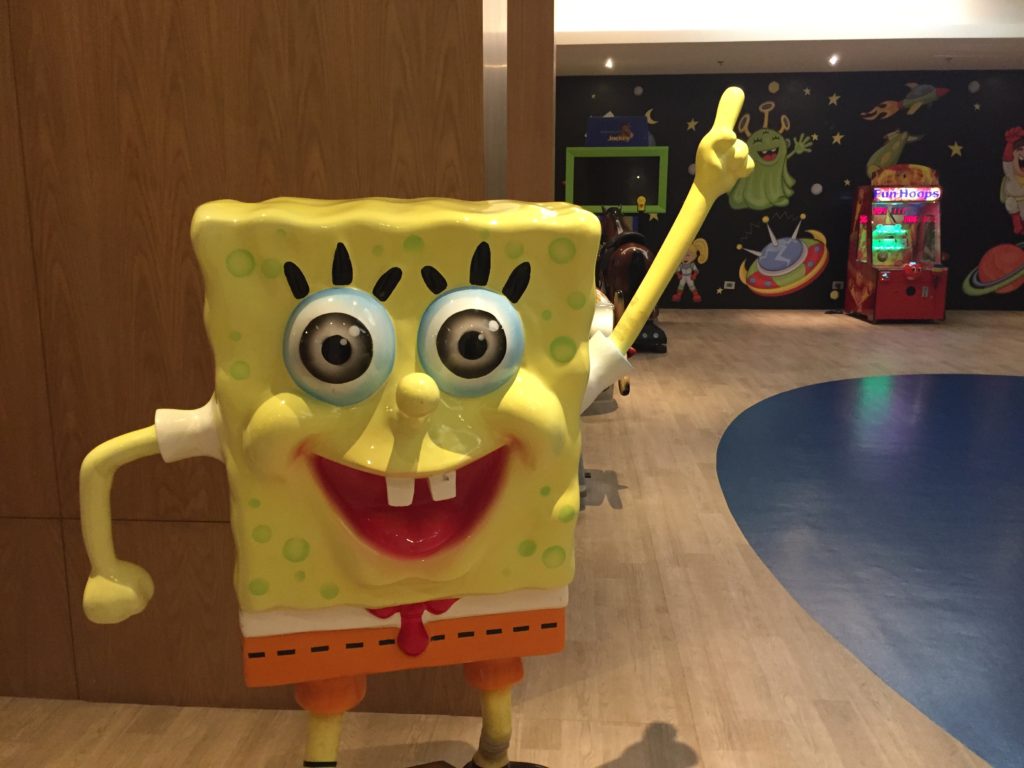 Special Requests – There is so much that the hotel already offers in terms of activities and sightseeing but they do curate some special experiences should a guest want to do something out of the ordinary. For starters they prepare a fabulous local Garhwali thali which needs prior notice to prepare but is so popular almost every guest requests it. Here they prepare a thali full of dishes that the locals eat with ingredients from Garhwal. One of the best experiences I had was their breakfast by the stream where you hike down a hill and enjoy an elaborate breakfast in the river. It is a massive set up where they place their buffet and tables and chairs in the stream so you can dip your feet and dine while listening to another live performance. One would think the meal would be spartan but the hotel manages everything from local dishes, parathas, eggs, fruit, freshly squeezed juice, idlis and a host of other breakfast dishes. It is incredible and a meal unlike any other.
Free Activities – The hotel offers enough activities to keep you entertained and every evening they give you a small taste of Garhwal. From 5-6pm each evening guests are encouraged to join their ' Kachadi' which is a meeting place where traditionally locals would gather and spending the evening together. Here there are games ( badminton and croquet ) live music with a guitarist serenading everyone and counters of chaat, hot buttered corn and steaming cups of tea. It is all complimentary and to encourage guests to mingle and meet new people. There is also a complimentary yoga session each morning in the garden and plenty of other activities for children which the concierge will help you with.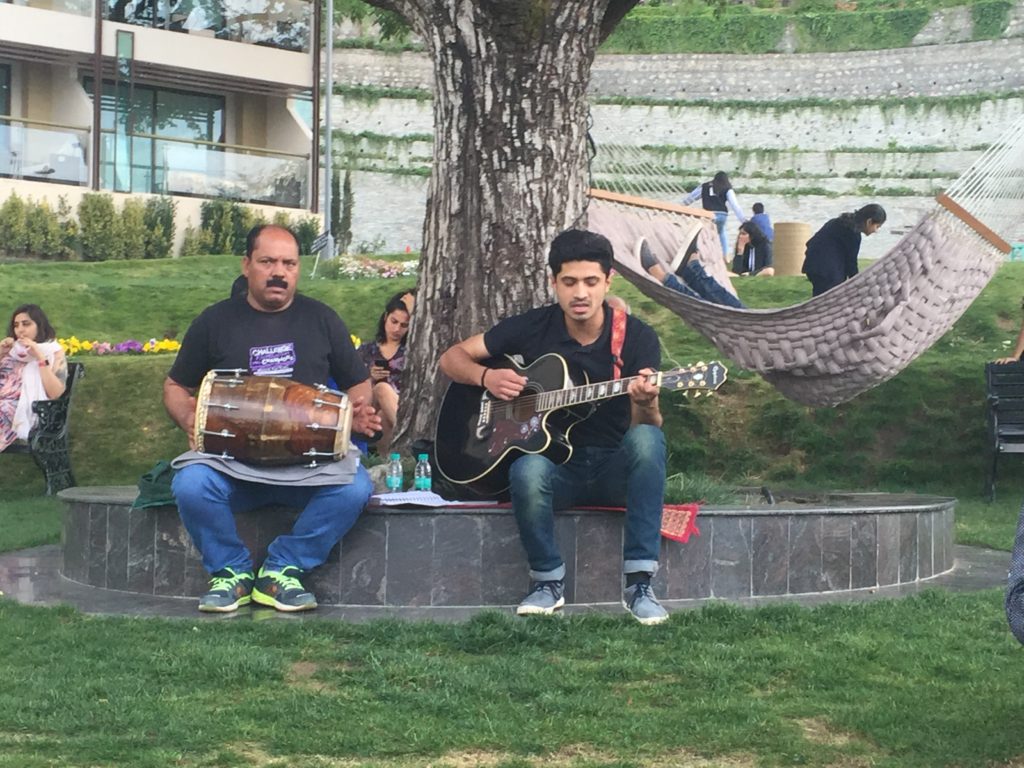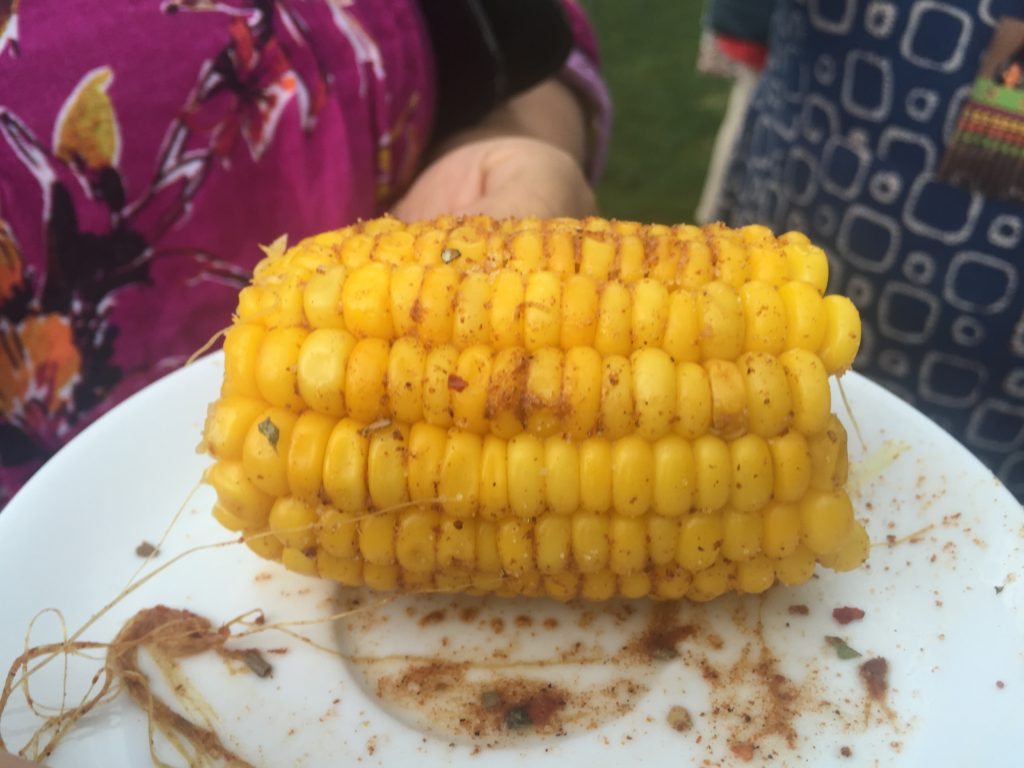 Eco Friendly and So Much Green – It's always wonderful to see a hotel make a conscious effort to protect the environment and it's the little things at this hotel that if you pay attention to, you'll notice. They are surrounded by all this gorgeous scenery but they have made a tremendous effort to have their own farm,a green house, and they plants trees and shrubs with little name tags around the property. They even encourage guests to plant their own tree when they visit and I had the opportunity to plant one.
Disclaimer: I was part of a culinary trip organized by the JW Marriott Mussoorie Walnut Grove and Rushina Munshaw Ghildiyal of APB Cook Studio as always, thoughts, opinions and ideas are all mine 🙂
For more updates on my food and travel adventures, follow me on Facebook, Twitter, Instagram and Snapchat : thetinytaster