This one is a bit of a cheat. I had no other country or city that I've been to that starts with E except for England ( of course it makes more sense to file this under U for United Kingdom ) but it's a bit of a stretch since I haven't actually explore the English countryside or more than England except for London city!
Now I could have saved London for when I get to L but I have another city lined up and felt this fit best. I'm hoping to make it to Egypt and Ethiopia soon but for now E is for England.
I spent nearly 8 days in London and has such a fabulous time mostly because I was eating at the coolest places thanks to my family living there.
The most memorable being a Sunday lunch at my cousin's house that I gather seemed to be typically English. Baked cauliflower drowning in cheese, a roast chicken, grilled and glazed vegetables, lots of wine and cake. The latter because it was m birthday 🙂
The problem really is as much as I'd like to go into detail about the food at these different restaurants, It was 5 years ago and I have no recollection except that each dish was fabulous and I've been waiting to revisit. I'm going to leave you with some photos from my trip to give you a glimpse of what glorious food I had.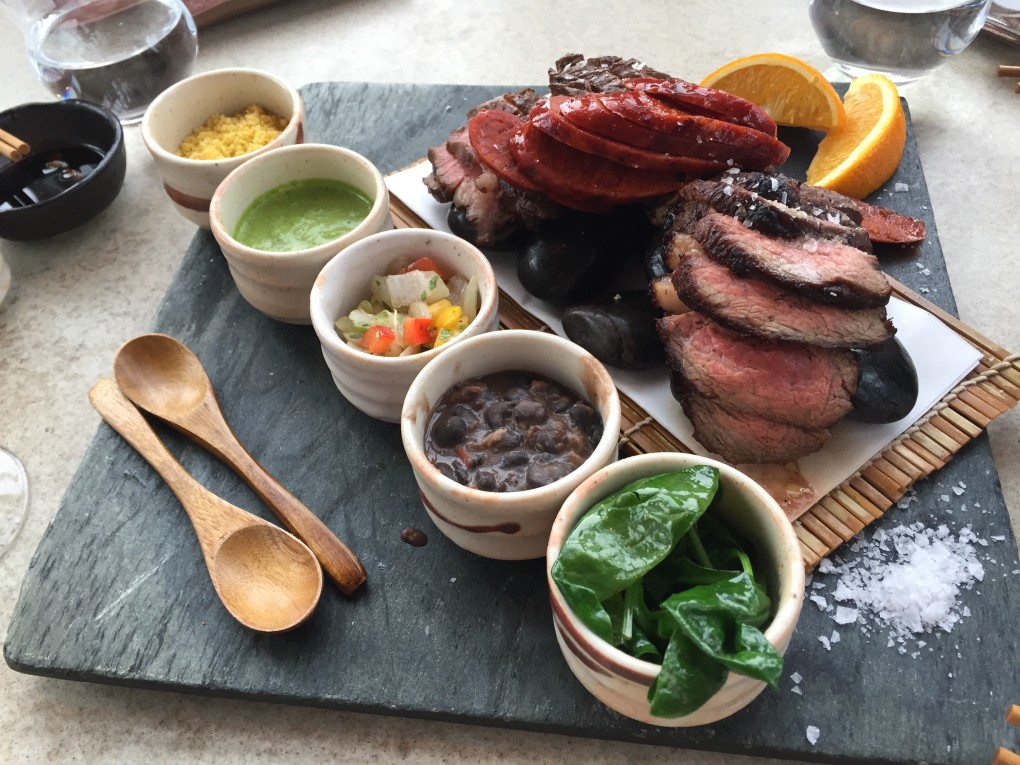 The last photo blog I did about my trip to London is here – https://www.thetinytaster.com/2015/10/23/the-london-photo-diary/
For more updates on my food and travel adventures, follow me on Facebook, Twitter, Instagram and Snapchat – thetinytaster F