As far as unforgettable experiences go, I have had plenty on this recent trip to France. Paris is always a great idea and this time Mum and I decided to stay for 5 glorious days soaking in everything we possibly could.
There are many things that are typically Parisian, to stroll down the Champs Elysees, admire the Eiffel Tower when it's all dressed up and sparkling at night, a coffee and croissant at a little cafe, the list is really endless. I wanted to do something that was uniquely Parisian since this was Mum's first visit and while we did enjoy all the sights and many many croissants, we decided to treat ourselves to the magnificent Lido Paris.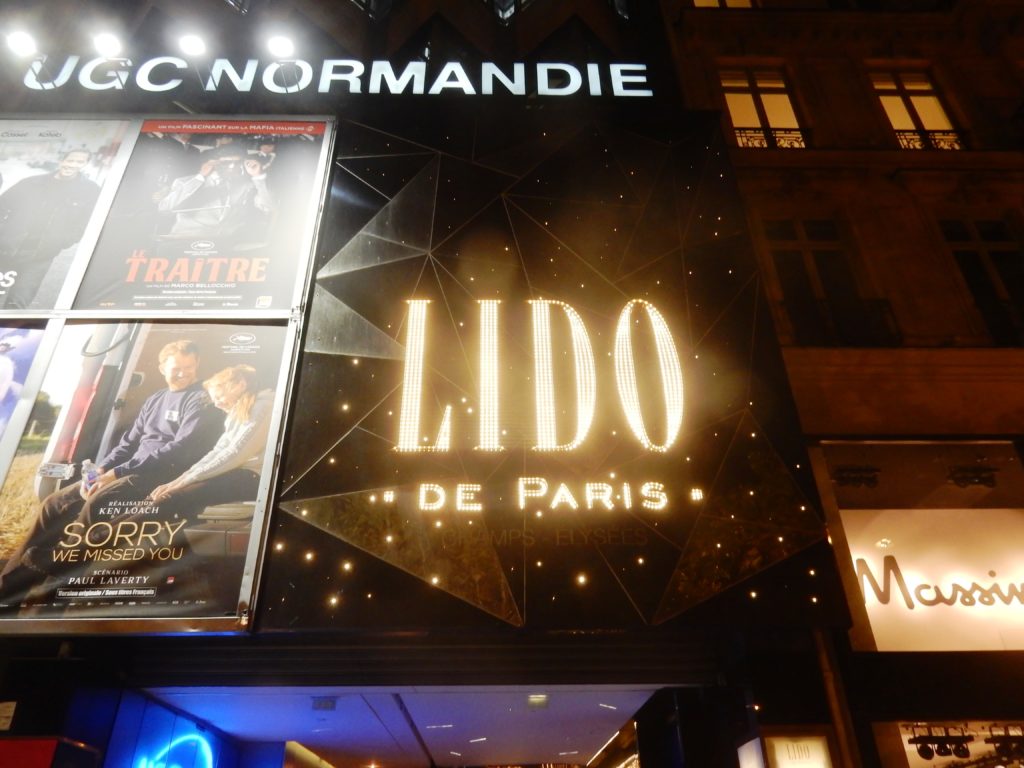 The Lido is a famous cabaret and burlesque show that has been running since 1948! Think beautiful dancers, performers, powerful singers all coming together to put on a performance of a lifetime while you enjoy an exquisite French meal.
You can of course skip the elaborate meal and snag a table by the bar to enjoy the show but where's the fun in that. We arrived at 7pm and were escorted to a lovely little table with an unobstructed front view of the stage ( very essential for me since I'm short and always get trapped behind a tall person ). Dinner is served before the show begins and there is a band that performs live to entertain during the meal.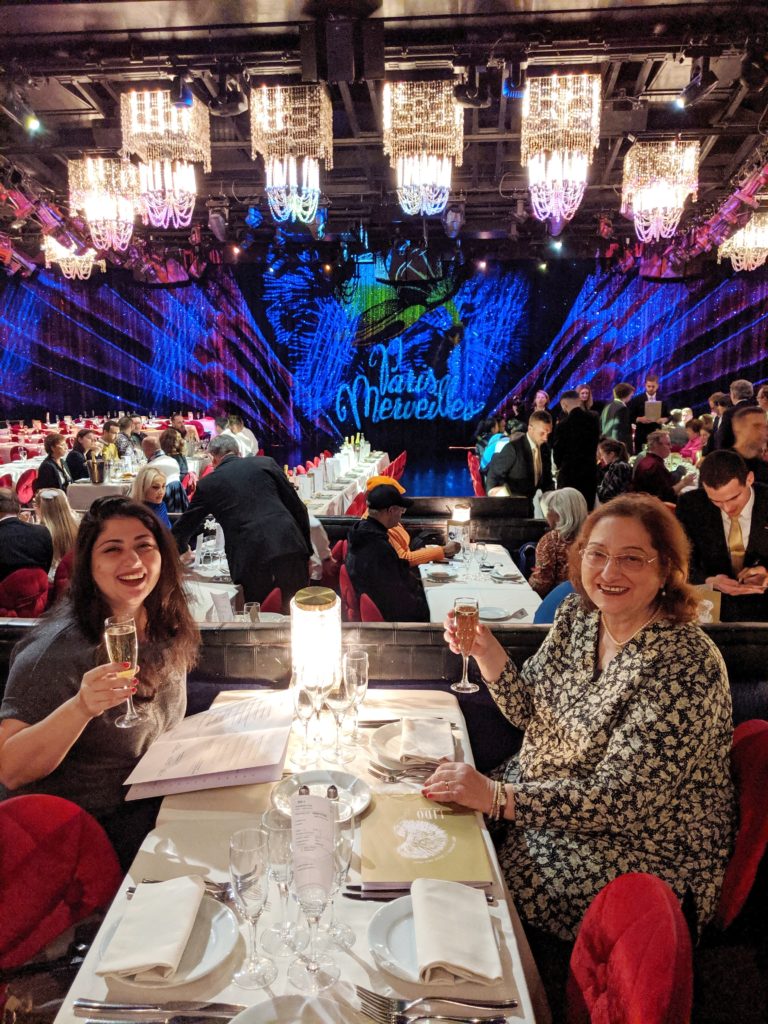 The show does not permit photography or videography of any kind so if you want to take photos like we did, this is the time to do so. They allow you to come up on stage as well but the view from my seat was more than enough.
Dinner is a three course fixed menu but as I learnt there are several menus depending on the package you buy and the seat you'd like. If it's your birthday they make it extra special by sending out a divine looking cake and a wonderful sparkler.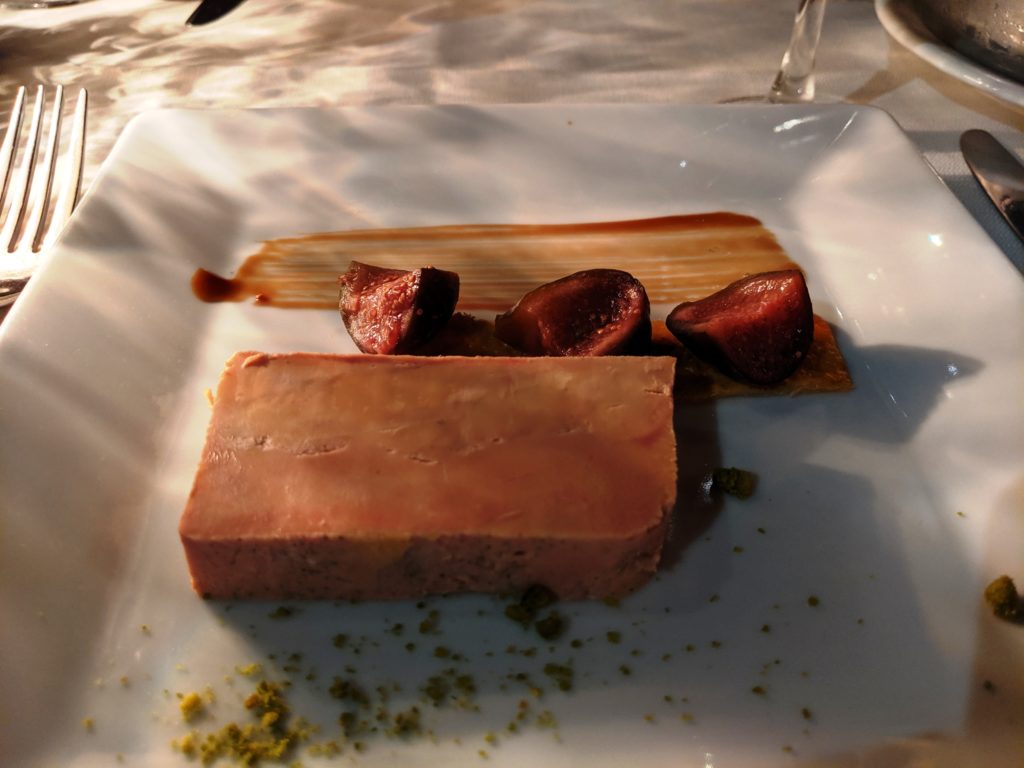 The meal, like nearly every meal I've had in France was damn near perfect. Duck Pate, fresh shrimp, exquisitely cooked veal, glazed duck and sinful desserts. Not to mention a complimentary bottle of champagne.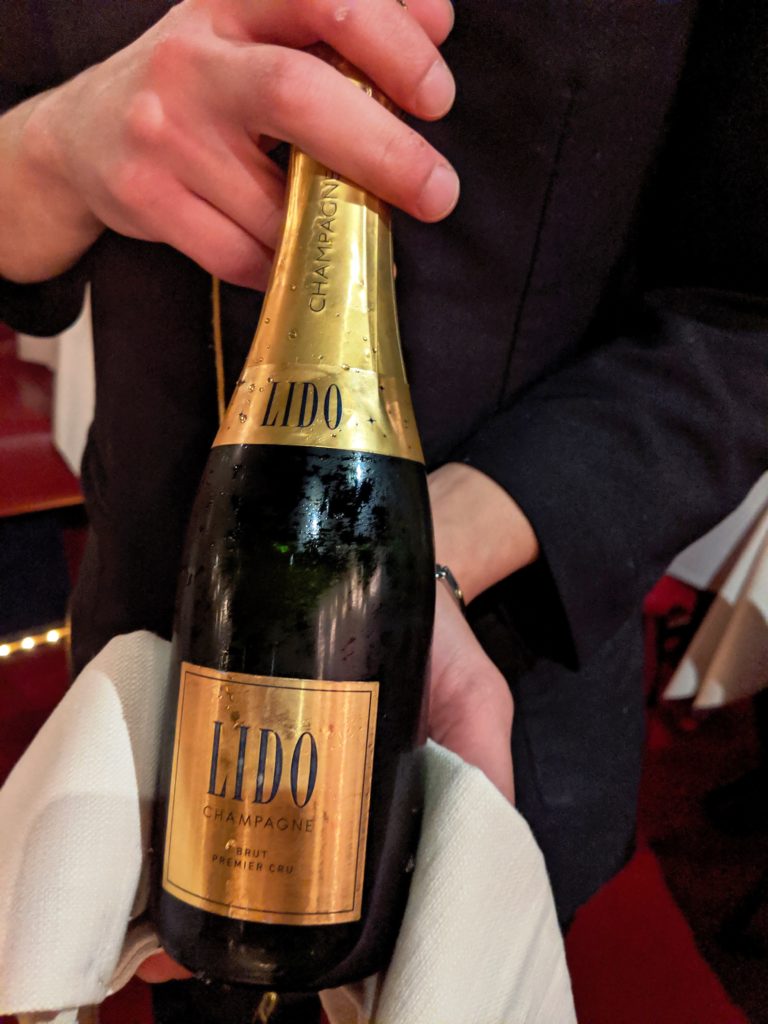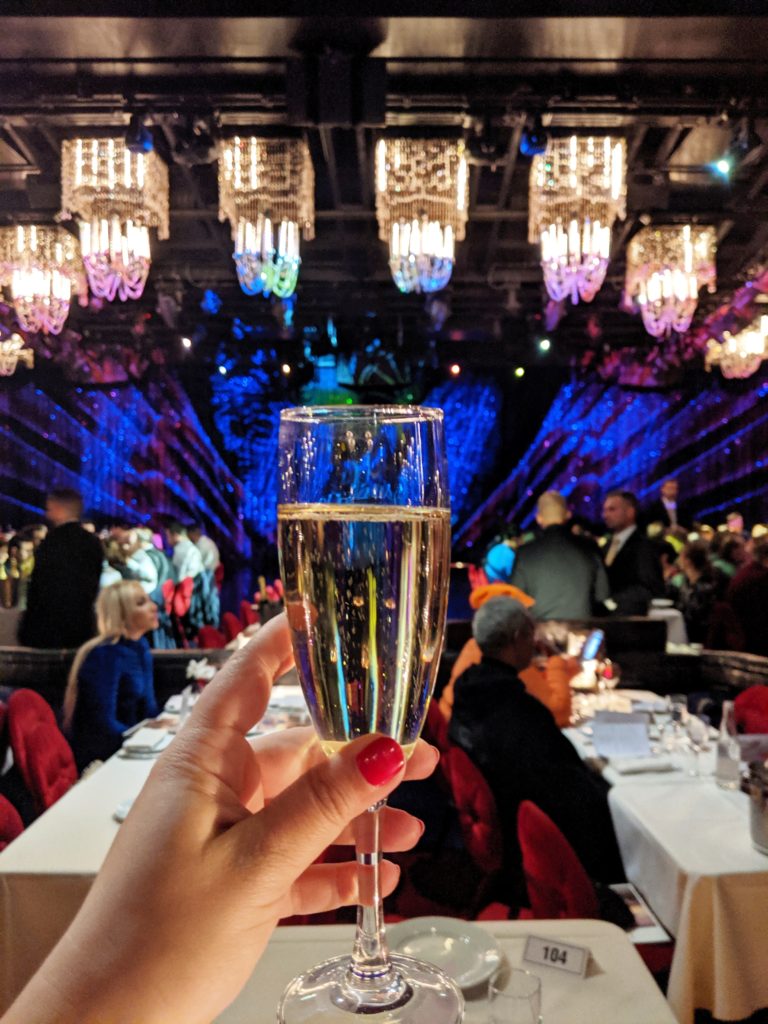 Once dinner is over, the magic of the Lido Paris begins. Dancers, acrobats, singers and host of talented performers take the stage. It is of course all in French so at moments you're not sure what is being sung but depsite the language barrier, you understand and enjoy it. Some of the acts are nearly gravity defying and thrilling to watch.
The show lasted for an hour and a half and we loved every bit of it, specially an ode to the traditional French Can Can.
It's an experience that had both mum and I furiously clapping and tapping our feet. We left with full bellies, large smiles and terrific memories.
Would I visit the Lido Paris again? One Thousand Percent Yes !!
Disclaimer : The post was done in association with the Lido Paris and Atout France. As always, all thoughts, ideas, opinions and impressions are all mine 🙂