I adore Thai food and no trip to Thailand is complete without indulging in some of my favourite Thai dishes. My most favourite of course is Pad Krapao Gai or Thai Basil Chicken which I've shared the recipe for on the blog as well as my youtube channel but Satay Chicken is a close second.
What Is Satay Chicken
Satay Chicken is a pieces of boneless chicken that are flavoured with spices and cooked on a skewer or stick and served with a side sauce. Almost like a mini bbq but it's cooked on a grill pan over the stove top. You can actually get Satay chicken Satay Pork or even Beef Satay where the choice of protein changes and perhaps an ingredient or two in the marination but the dish is essentially the same. It's easily found across Thailand and you'll also find it in countries like Malaysia and Indonesia again with a few ingredient changes.
Best Accompaniment For Satay Chicken
The classic accompaniment for a Satay Chicken is a peanut sauce. It's the perfect mix of sweet and salty and is a thick creamy sauce that you can dip your satay sticks in. No matter what type of Satay you're cooking – Chicken, Pork or Beef, the peanut sauce compliments the dish perfectly.
Recipe
Ingredients –
For The Satay Chicken
1 kilo Boneless Chicken Thighs
1 Teaspoon Ginger Garlic Paste
2 Teaspoon Turmeric
1 Teaspoon Red Chilli Powder
2 Teaspoon Cumin Powder
2 Teaspoon Coriander Powder
2 -3 Teaspoon Salt
2 Tablespoon Oil
Wooden Skewers or Satay Sticks which need to be soaked in water
For The Peanut Sauce
2 Tablespoon Peanut Butter
2 Tablespoon Thai Red Curry Paste
1 packet Coconut Milk
2 Teaspoons Fish Sauce
2 Teaspoon Sugar
Method –
For The Satay Chicken
Cut the boneless chicken into small pieces. Add all the ingredients and marinate the chicken. Let it rest for about 20 minutes.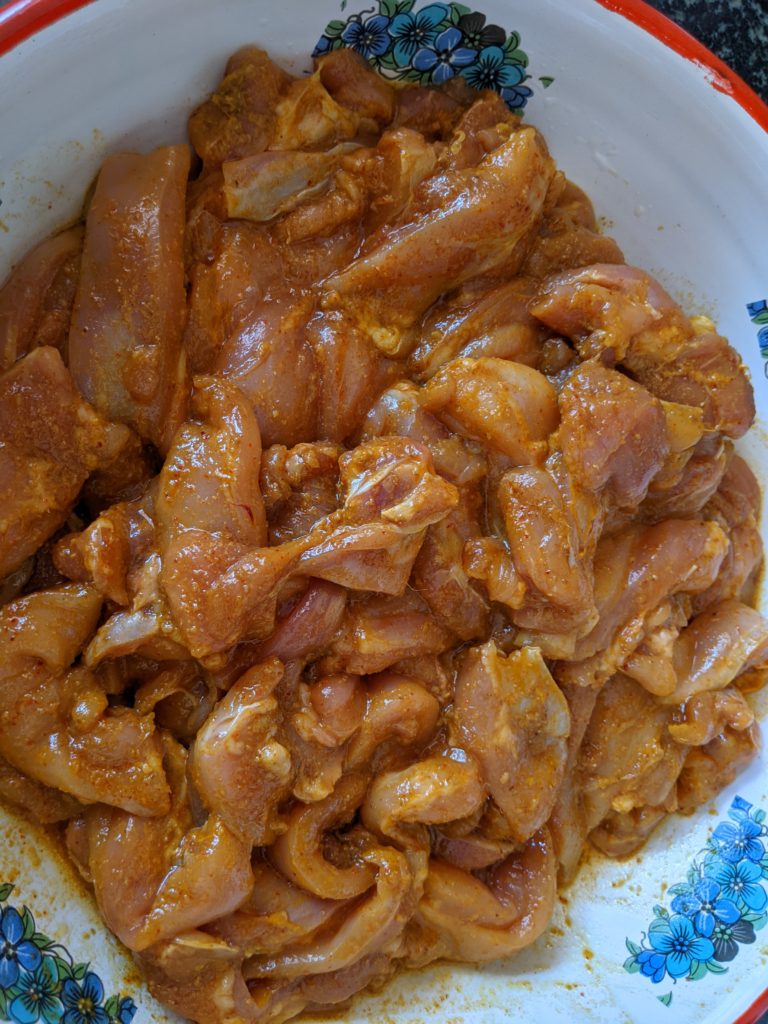 Skewer the chicken on the sticks once the sticks have been soaked in water for a minimum of 40 minutes. This helps to ensure that the sticks don't get burnt in the pan.
Cook the chicken skewer in a grill pan for 6 minutes on one side and then flip it over and cook for another 6 minutes on the other side. Serve hot with the peanut sauce.
For The Peanut Sauce
In a pan add some oil and the red Thai curry paste. Let it cook for a couple of minutes or till the paste cooks in the oil. Add a table spoon of peanut butter. You can use chunky or smooth whatever you prefer. If you are using smooth you can add some crushed peanuts as well. Cook for a minute and then add in the coconut milk. Stir it vigorously till it all dissolves in the coconut milk. If you need to thin it out further add more coconut milk.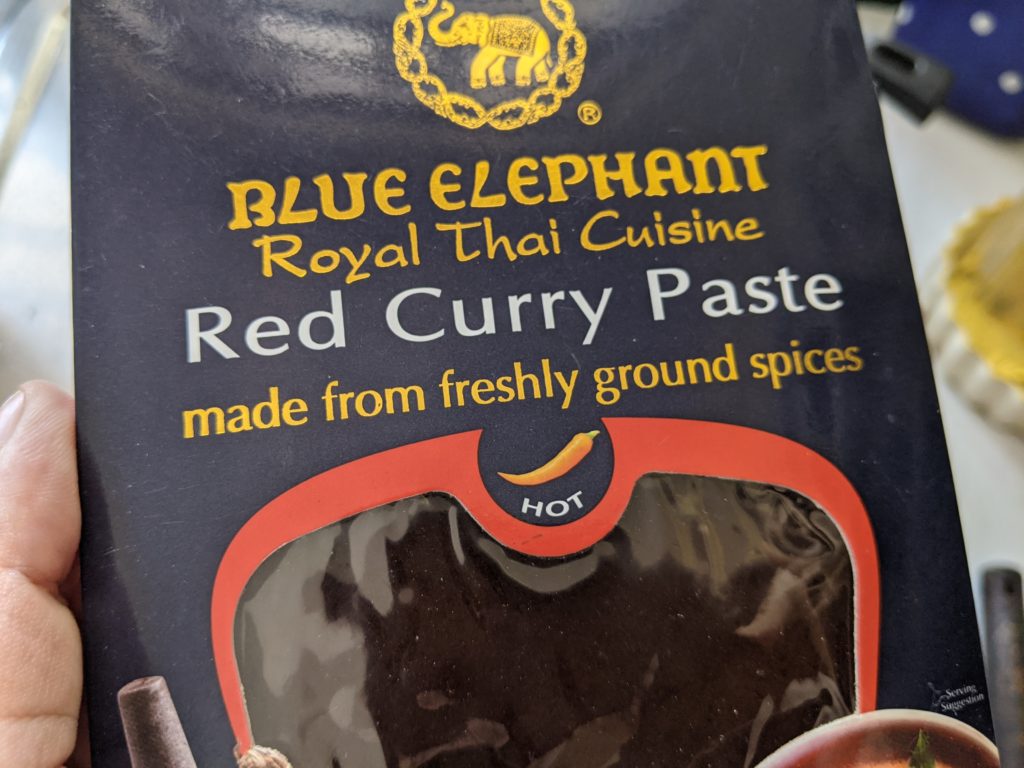 Add the sugar and fish sauce, cook for another minute or so and then serve along with your freshly made satay. The sauce can be refrigerated and will stay up to 5 days.
Substitute For Chicken ? Can I Make A Vegetarian Satay ?
If you don't eat chicken you could use pork or beef and still make the satay. In case you're vegetarian tofu or paneer cut into pieces work well. You could also just grill some vegetables on the skewer as well like potatoes, mushroom, bell peppers, baby corn etc. Feel free to make it your own. The peanut sauce works well with any satay.
Can I refrigerate Satay Chicken?
It isn't impossible but I suggest you don't. You can marinate the chicken and leave it in the fridge to cook once you're ready but the cooked satay I don't advise refridgerating. It's best eaten fresh off the hot grill pan.
The peanut sauce however will stay in the fridge comfortably for upto 5 days.