Travelling is such a joy. I enjoy every single aspect of it, even the not so flattering ones. The flight to my destination isn't always easy. Sometimes they're long, at odd hours or terribly turbulent but when you fly Srilankan Airlines, my god are you in for a treat! I flew on Sri Lankan Airlines for a very exciting week in China and the first thing I did on my return was become a member of One World alliance. Needless to say, I really did enjoy my flights so these are my Top 7 reasons to fly Srilankan Airlines.

Why Fly Srilankan
Business Class Is INSANE
I had the pleasure of flying from Colombo to Beijing via their Business Class and I'm being completely honest when I say it was one of the most enjoyable flights I've had. I suppose major credit goes to the captain flying the plane for a smooth flight but it was a mix of everything. The seats are luxurious, soft cushioned and perfect to sink into. They eventually fold out like flat beds and you could enjoy a peaceful snooze on this 7 hour flight.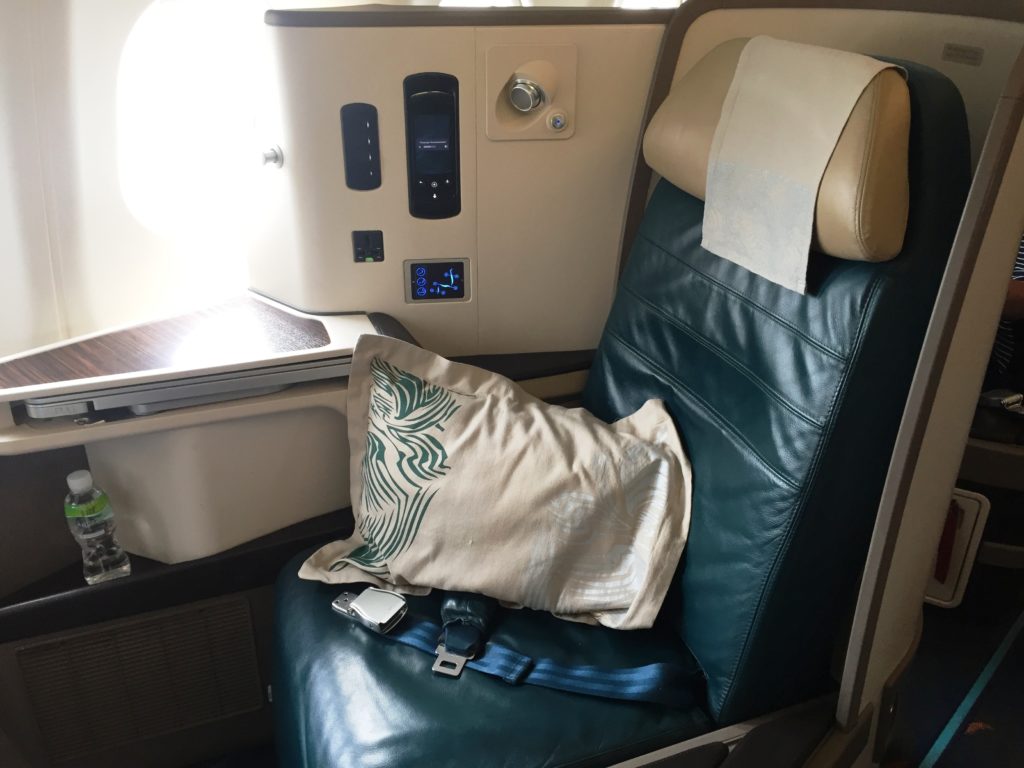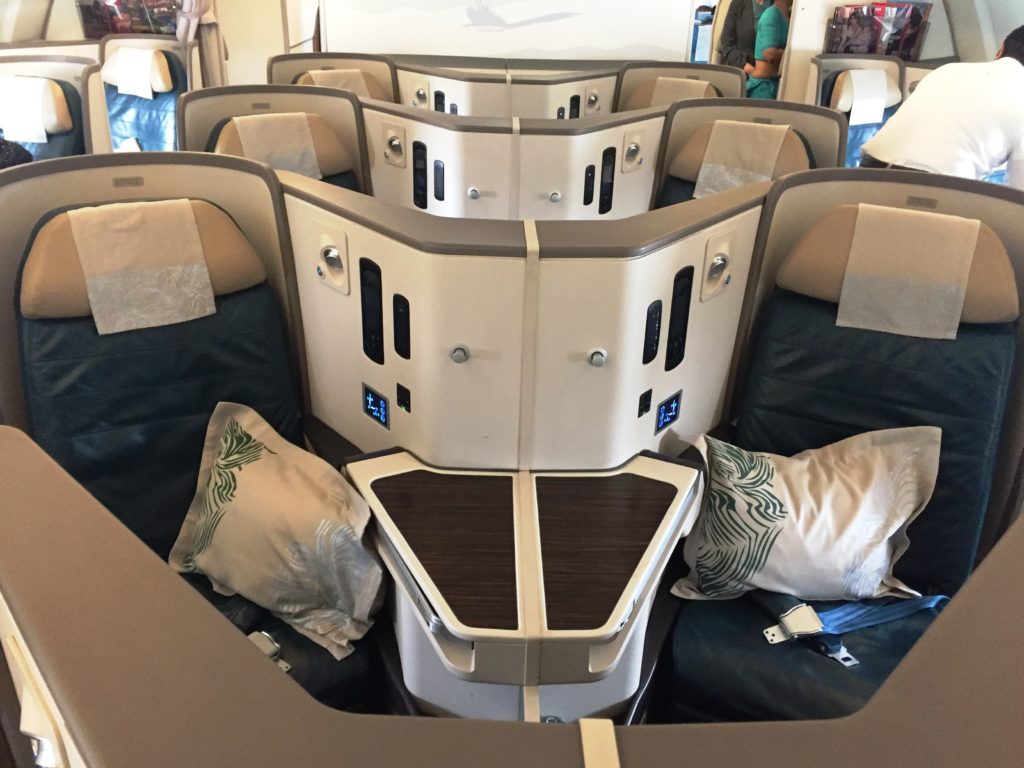 Economy Is Super Comfy
Everyone wishes they flew Business Class because Economy is always the uncomfortable step child but the truth is I flew coach from Shanghai to Colombo, a 7 hour night flight and was supremely comfortable. I had no trouble with my seat, plenty to watch and staff that ensured every passenger along with me had a comfortable journey. To me it speaks volumes because I've taken several long haul coach flights and have just about lived to tell the tale.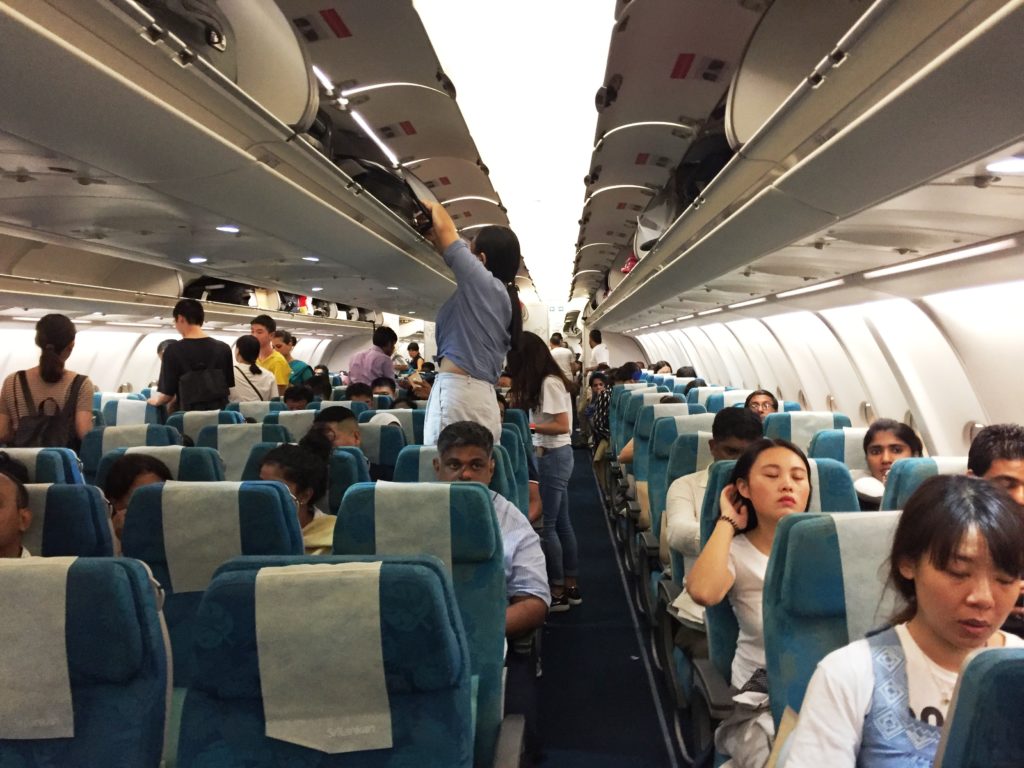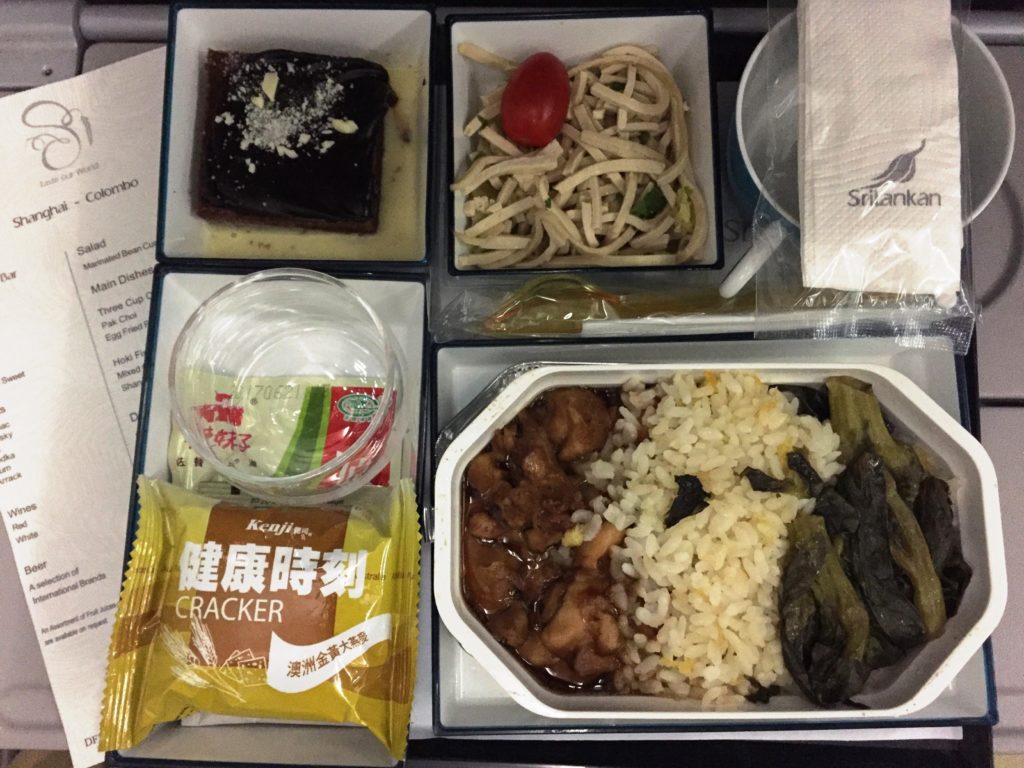 The Food Is Smashing
Sri Lankan food is beautiful and I've never had a bad meal in the country. Clearly this mark of greatness extends to the skies because all my meals were beautiful. Of course my Business class meal was presented very differently and was exquisite on all counts. My economy meal was enjoyable and despite the lack of a table mat or fancy cutlery, I relished my meal with much gusto.


Service Is Beautiful
This country is known for their food, beaches, warm hospitality and beautiful smiles. They can't take their beaches with them but the hospitality and friendliness is evident on any SriLankan Airlines flight. The airline crew were prompt, polite, friendly and so considerate. I remember being encouraged by the flight attendant to make sure I got enough to eat on my flight into Beijing as it would be late by the time I reached my hotel with nothing open and he turned out to be right. I was grateful for that little nugget for information. It's always the little things that enhance your overall experience.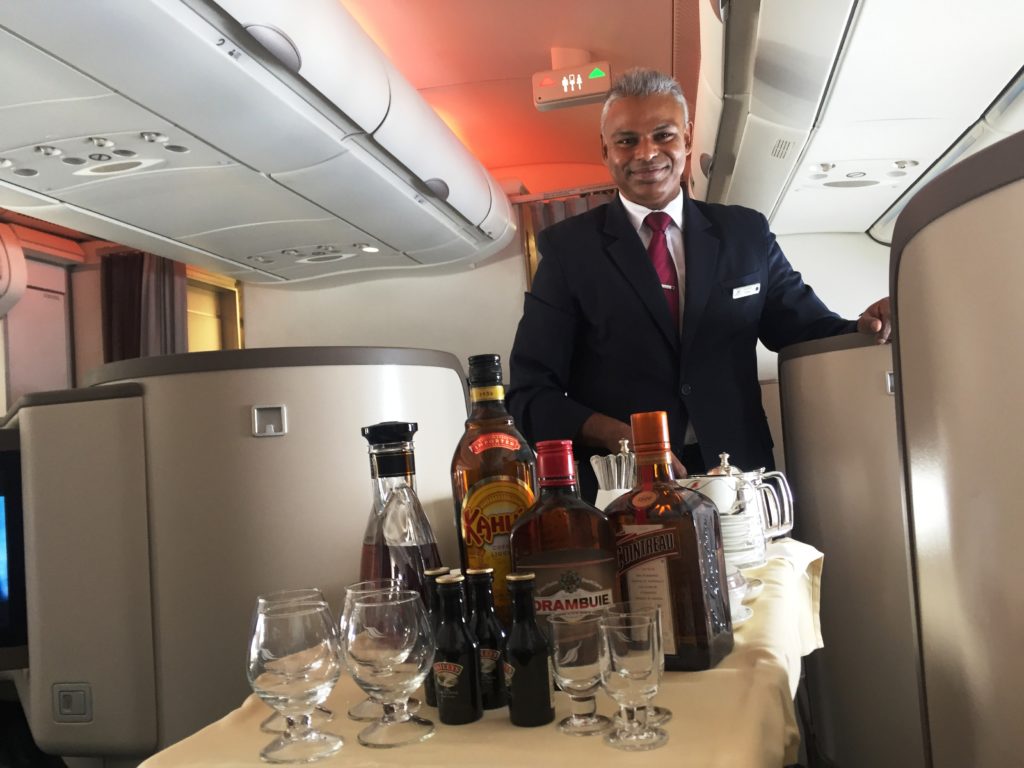 Entertainment Is Pretty Rad
I have a terrible habit where I just can't sleep on a flight. If at all I end up catching a quick snooze in the last hour and it can be painful on long haul flights. So the in flight entertainment is always my best friend. Here there are lots of movies, music and tv shows to keep you entertained and not just a few token ones but a gamut of choice. Ask me, I ended up watching 7 movies on my combined flights!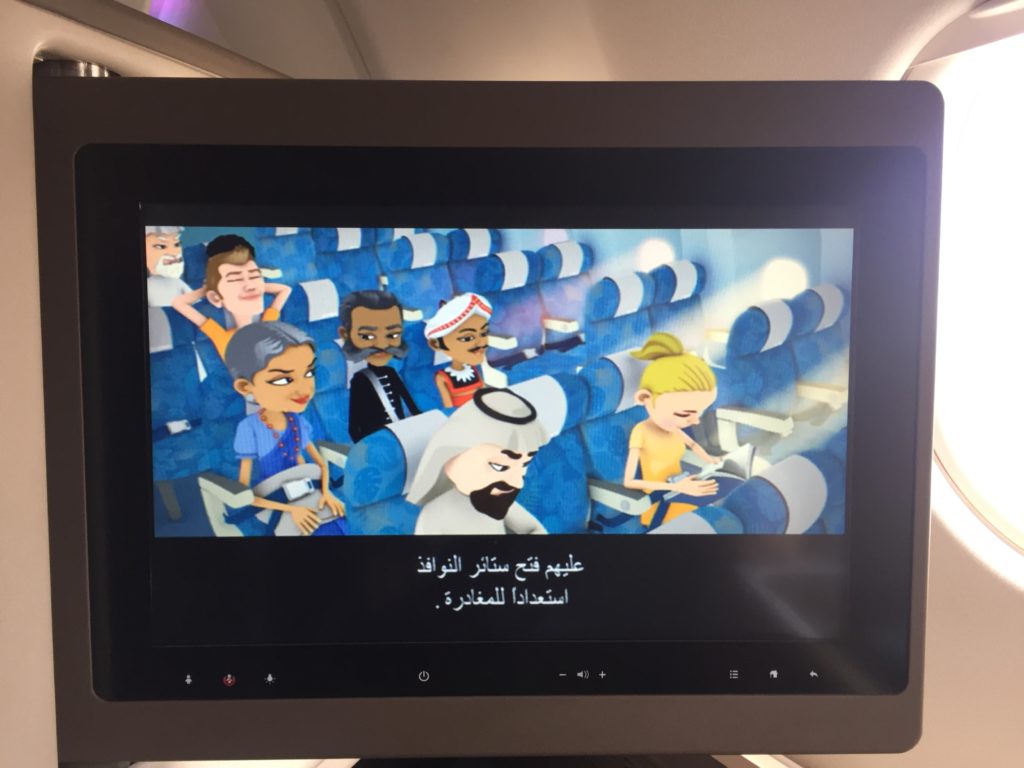 Transit Like A Boss
I flew from Mumbai to Colombo and then from Colombo to Beijing and then took a return flight from Shanghai to Colombo. There is a long stop over between flights and if it is beyond 6 hours ( which it was in my case ) the airline provides a complimentary hotel pit stop along with a pick up and drop for you to catch a quick shut eye and freshen up. I can't tell you how helpful this is just to be able to relax and shower before the next long flight.
Lounging At Their Lounge
I'll be honest, I get very excited with airport lounge access. It's much nicer to be able to sit comfortably with wifi access instead of hoping to find a seat before you board. The Business Class lounge in Colombo comes with great food, a beautiful view of the fleet but most importantly, a complimentary 15 minute massage. Woohoo ! What more do you need ?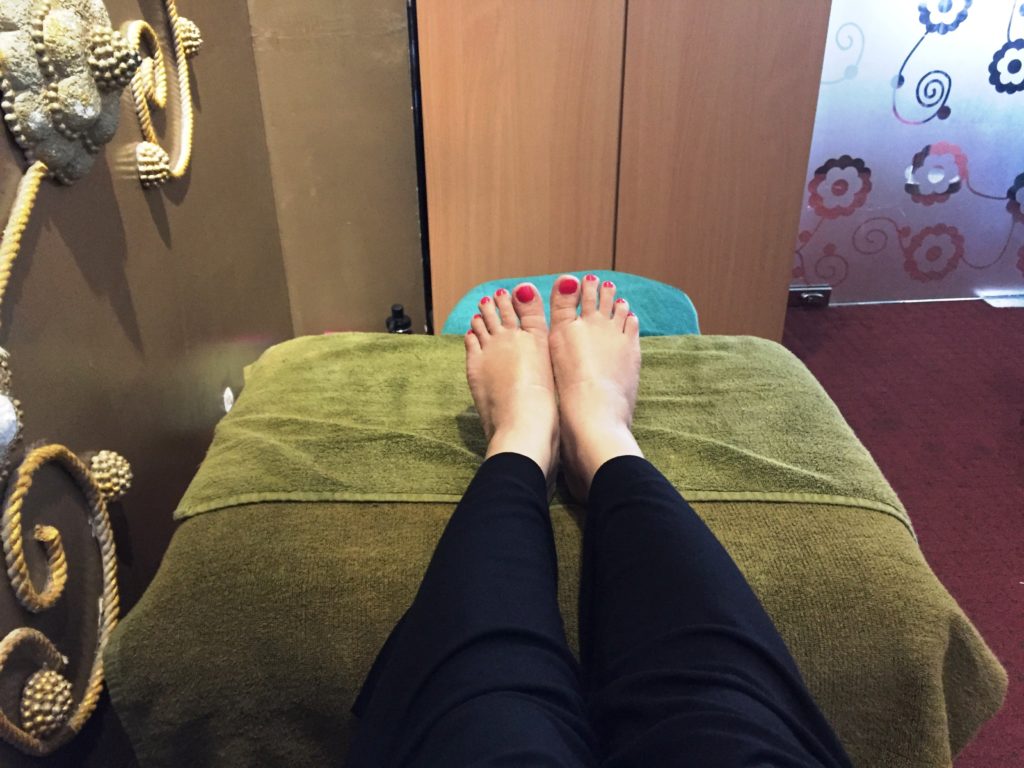 I had a great time flying Srilankan and for the first time thought it be a great option for flights beyond Colombo. I know it really set the tone for my trip to China and I can't wait to fly with them again. I tried to make a short video to highlight my trip. It's a first feeble attempt at making videos but I hope it gives you a sense of what I enjoyed 🙂
Disclaimer : I flew SriLankan Airlines to China as part of a sponsored trip with them. As always, thoughts, ideas, opinions, impressions and views are mine 🙂 
For more updates on my food and travel adventures, follow me on Facebook, Twitter, Instagram and Snapchat : thetinytaster