A very well respected lady in the hospitality industry once told me  "a hotel is a hotel is a hotel is a hotel". It sounds like the silliest statement but it made complete sense to me. Hotels across the world are the same. The format is the same in terms of multiple dining spaces, an all day cafe, recreation, even the layout at times seems familiar. What really makes one stand out from another is the overall experience and my 2 very comfortable and rather short lived nights at the Shangri La Colombo made me remember this peculiar statement. It goes without saying that I had a fabulous experience much like the other Shangri Las I've had the pleasure of staying at.
The Shangri La Colombo is a relatively new hotel in the city but one I'd very much like to stay at on every visit to the city because not only is it located in a pretty part of town and I have gorgeous views from my room, it's got an excellent set of restaurants and if you know me, you know the way to my heart is through my stomach.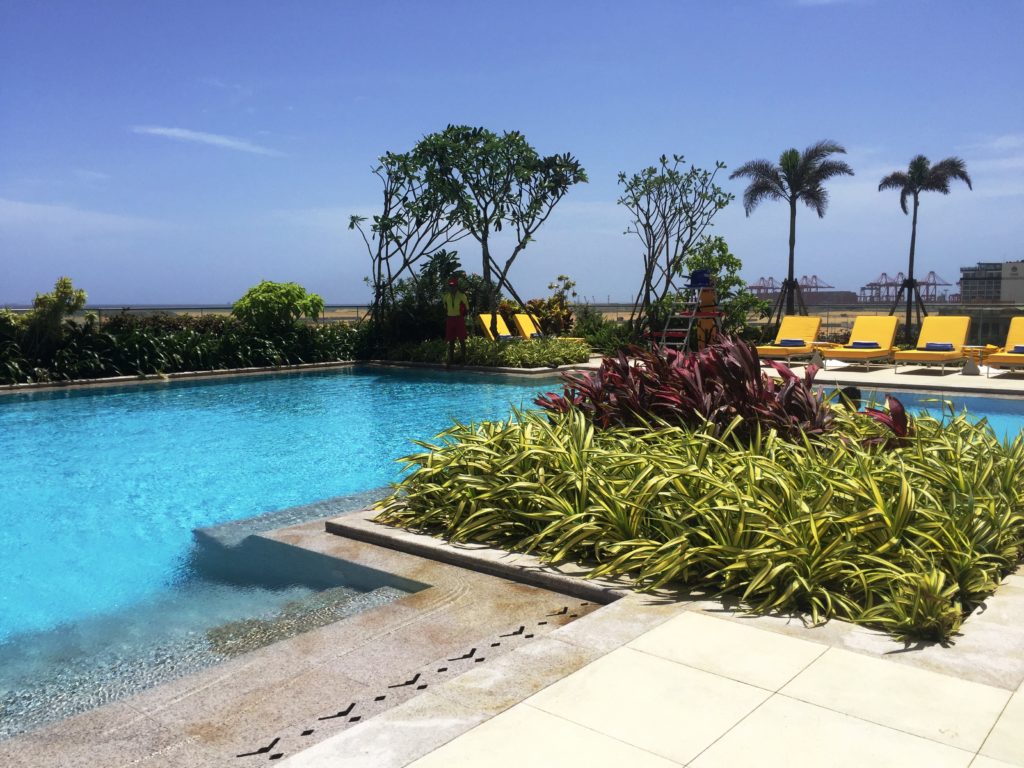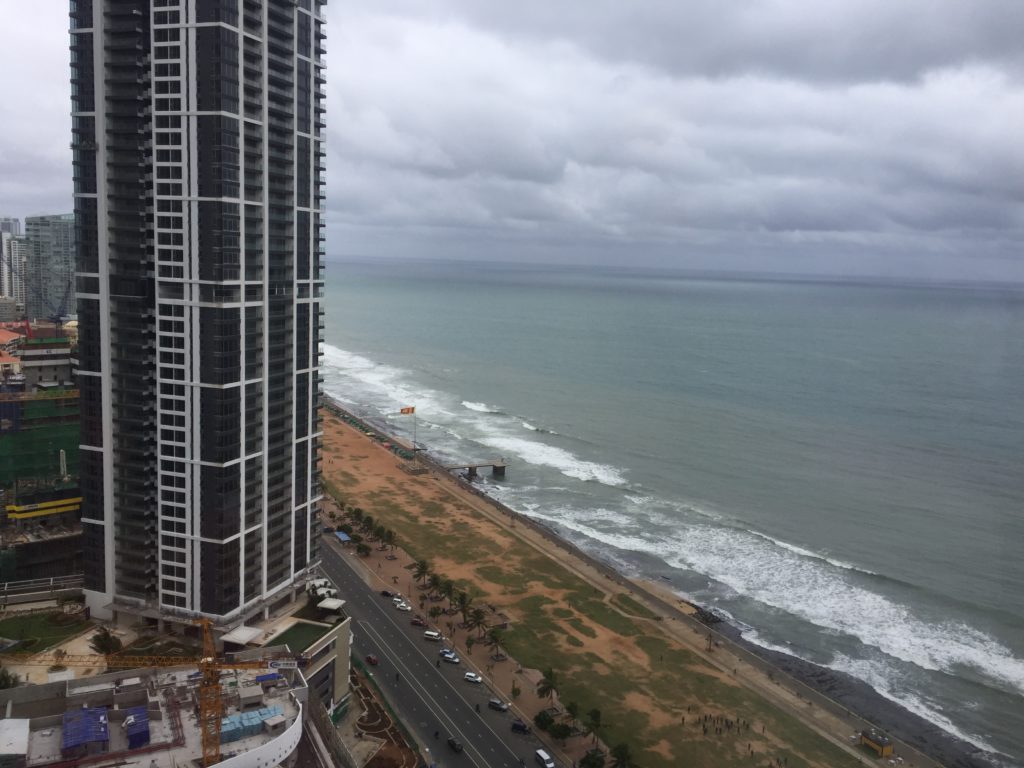 The Shang Palace is a delight for Asian inspired dishes, once again boasting of a beautiful view. I only dined here during the day but I would imagine it's just as pretty at night. The food here is on point, specially their Peking Duck but the real star of the menu is the Chili Crab which mustn't be missed for any reason.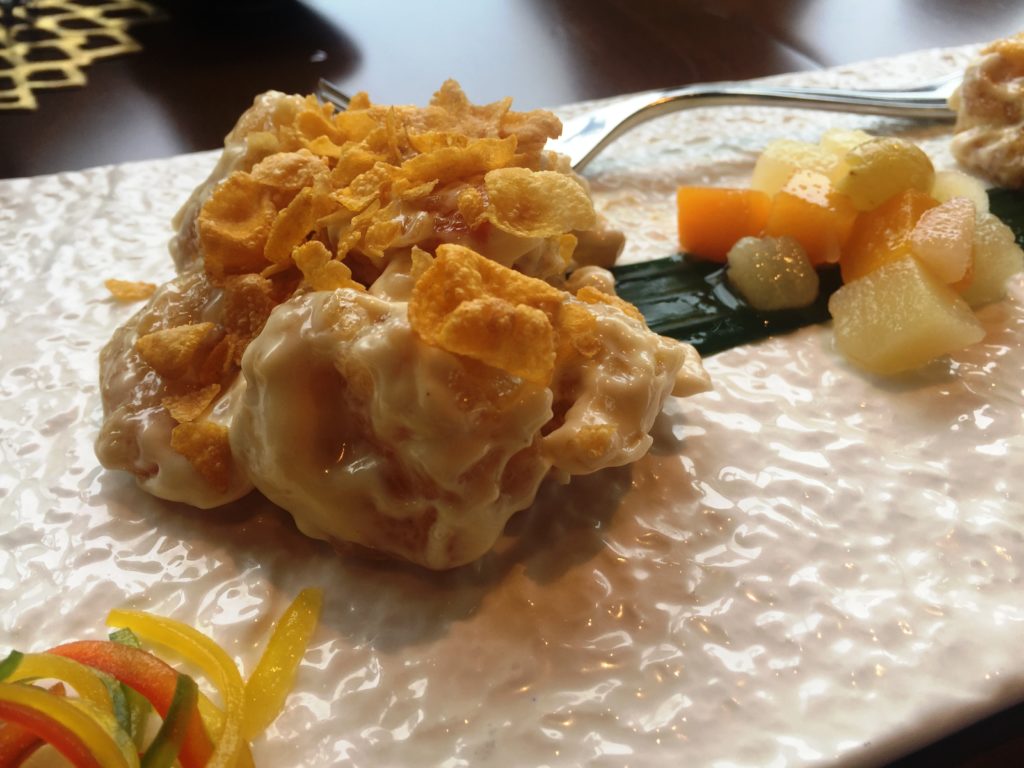 Kaema Sutra is a restaurant that's decorated with traditional Sri Lankan masks, has a menu featuring Sri Lankan delicacies and a flaming Tiki bar that serves a wonderful mix of cocktails all made with local arak. While all this is enough to attract any diner, this restaurant is helmed by Sri Lankan Celebrity Chef Dharsan Munidasa of the Ministry of Crab fame so you know the meal is going to be a superlative one. Save some space for the hopper dessert, it's truly marvelous and unlike any hopper you've ever had.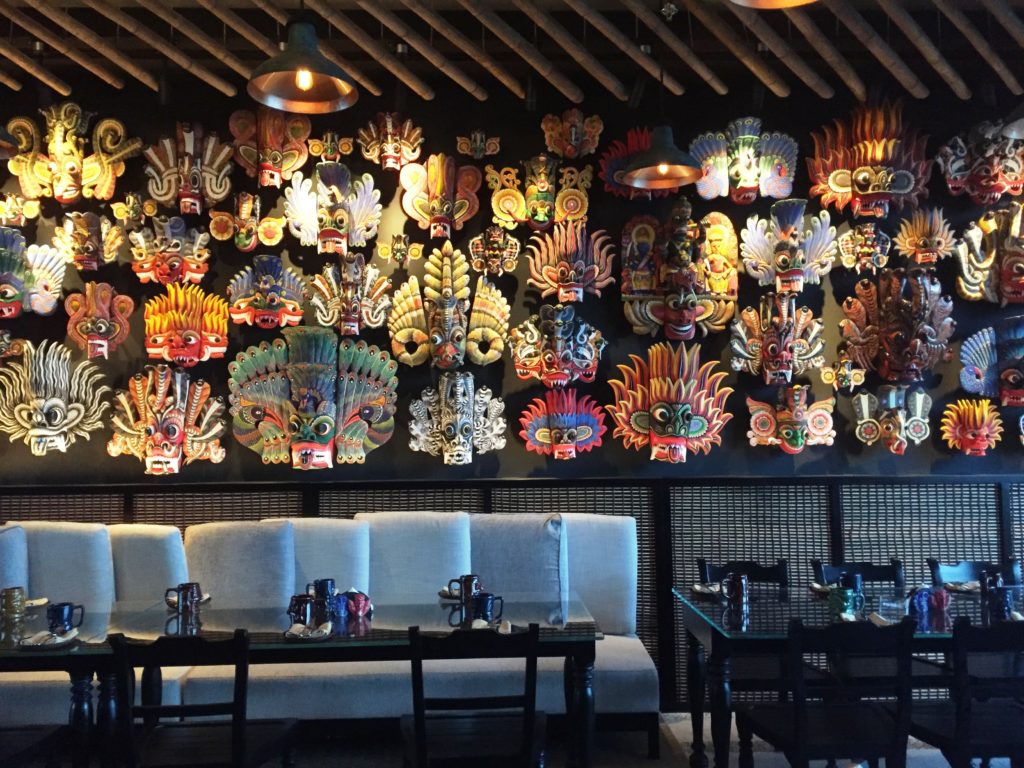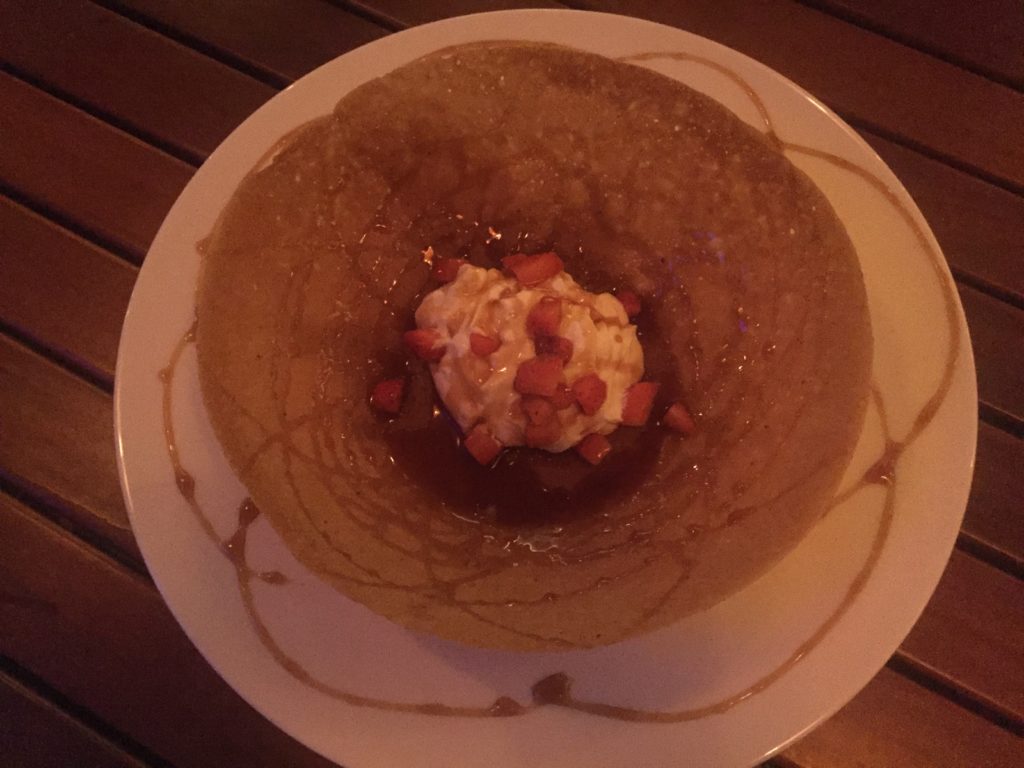 If you're exhausted from all the indulgent eating ( like I was ) you can work it off at the gym or by their pretty pool but I suggest a relaxing massage at their Chi Spa to rid of all the stress of travelling. If you're wondering I spent an afternoon working up an appetite at the gym, followed by a de-stressing massage and then cooled off in the pool.
My Personal Highlights
The Walk With Mark Forbes – The hotel curates many experiences for guests to better understand and enjoy the capital city and one of these is a walk around town with a well known local architect Mark Forbes. Mark is witty with a sharp sense of humor and full of facts and tidbits about Colombo and its stunning heritage and history. You can spend an entire morning with him walking around the neighbourhood as he retraces Sri Lanka's history dating back to when the Dutch first arrived. The walk ends with you looking at Colombo very differently. I would recommend this to anyone who's visiting but if it is your first time in Colombo then this is a fantastic introduction to the city.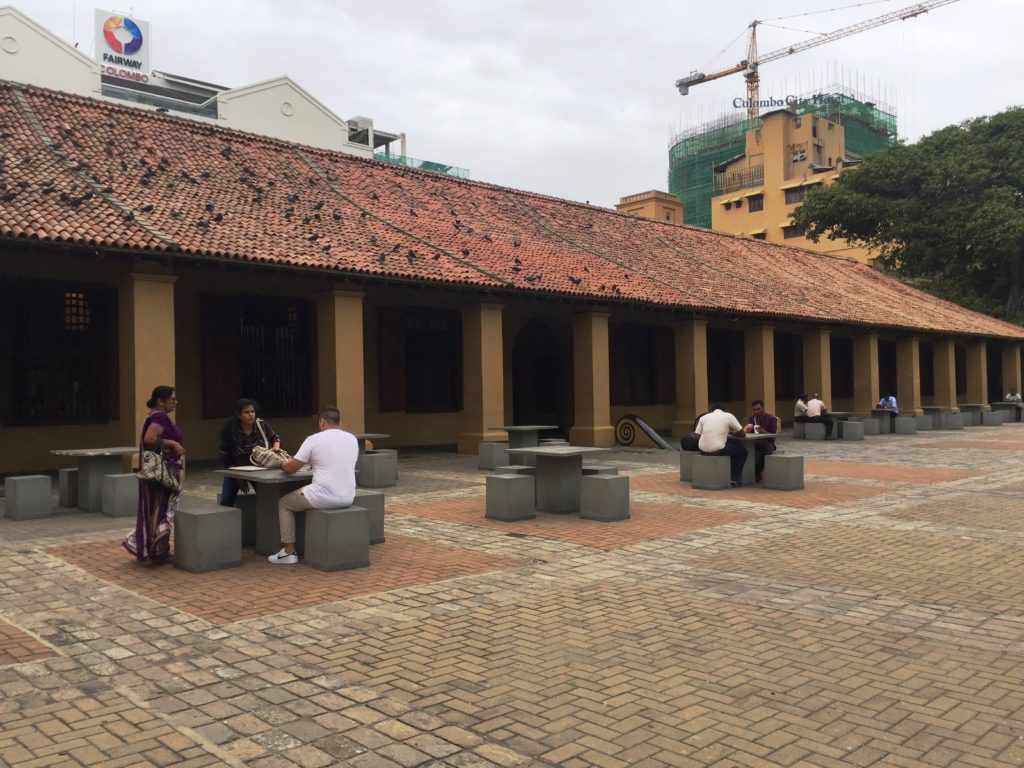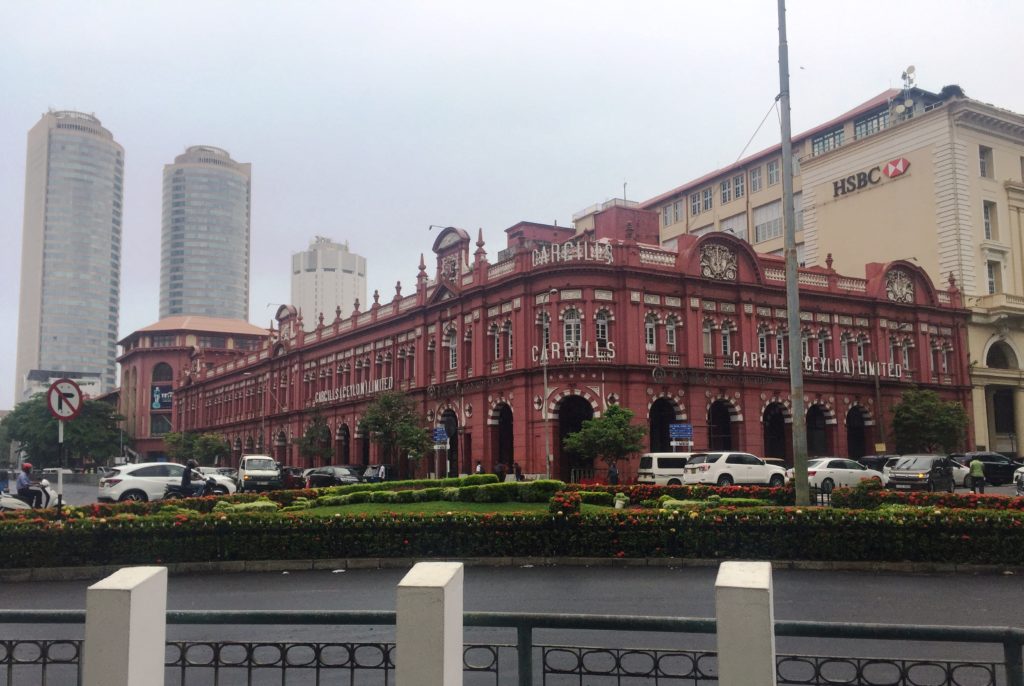 Tuk Tuk Safari – Another one of their curated experiences is zipping around Colombo for a city tour visiting local tourist spots in tuk tuks. You can of course do this in an air conditioned car but the fun is in the tuk tuk making it feel as authentically Sri Lankan as possible. Some of the attractions include Colombo's famous Red Mosque, Independence Square and the oldest Hindu temple in the city. It's a small city so with Mark's walk in the morning and this city tour in the evening you're left with the rest of you stay to lounge in the pool or do some local shopping.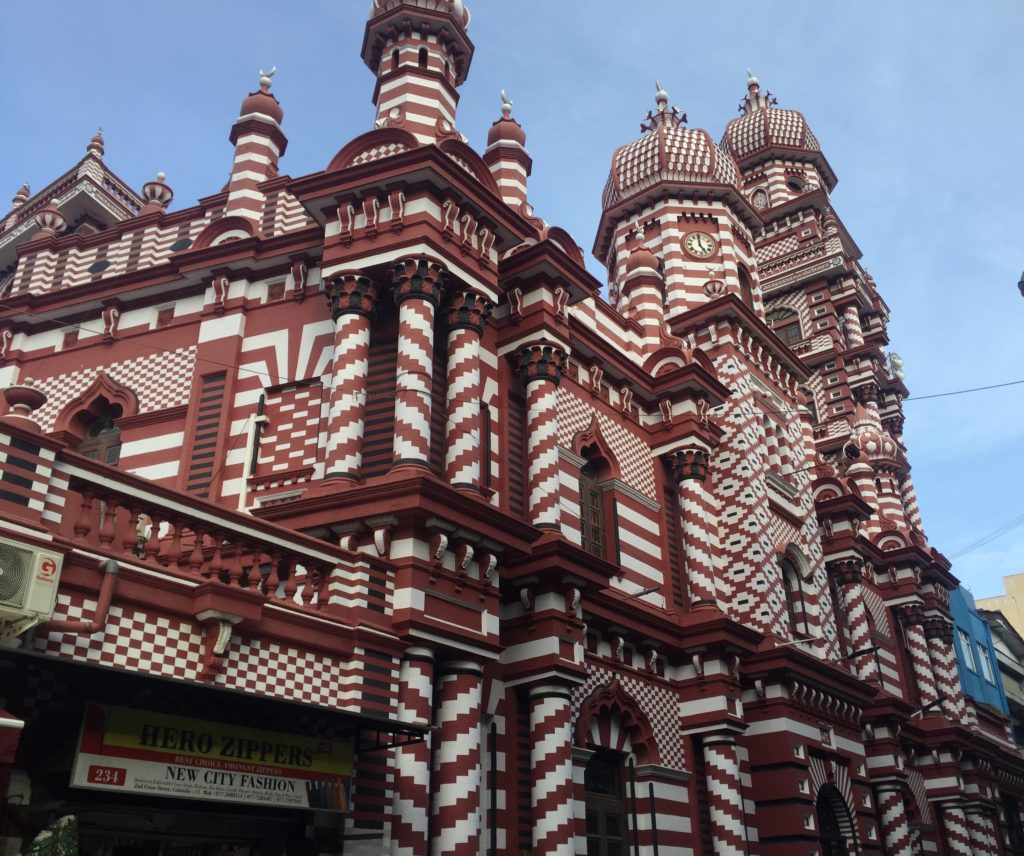 The High Tea – If a hotel's dining space doesn't have a seat available in the middle of the afternoon or evening then you know for a fact it's a buzzing spot. The Sapphyr Lounge which is at the lobby level over looks Galle Face and has the old Parliament building in the backdrop through its tall floor to ceiling glass windows that make you feel like the hotel is just an extension of the neighbourhood. Though it's not just the view and ambiance that attracts guests it's the Shangri La's signature High Tea that folks throng here for. If I could suggest one thing it would be to pick the high tea set that comes with scones and fresh cream, they're delicious.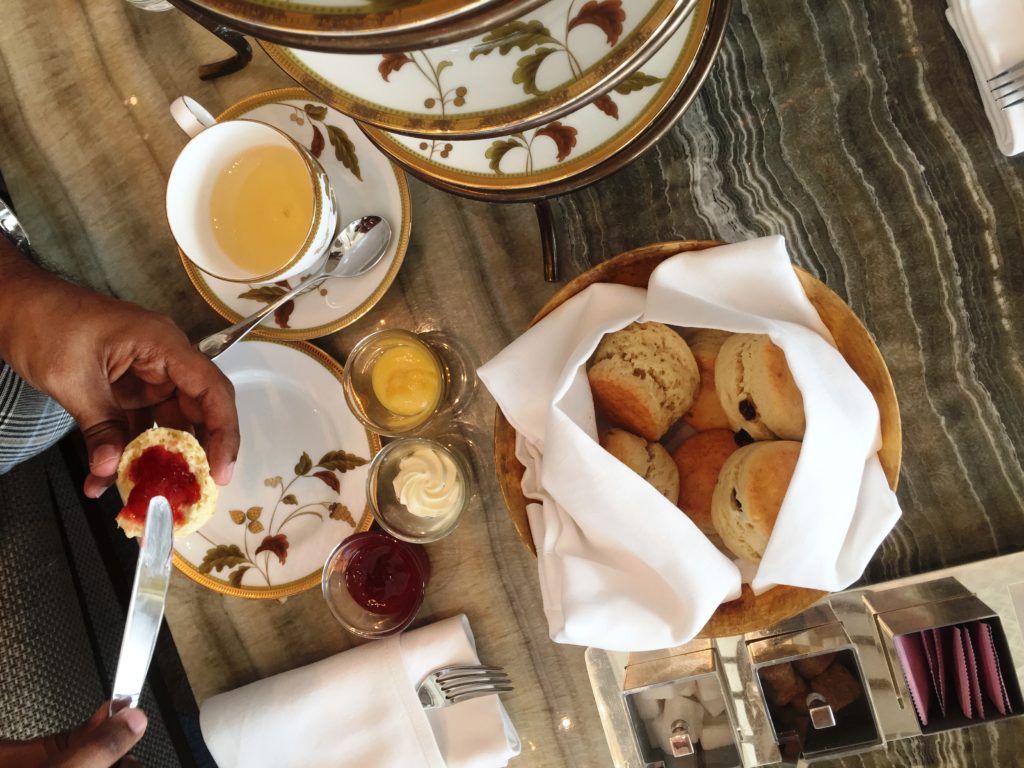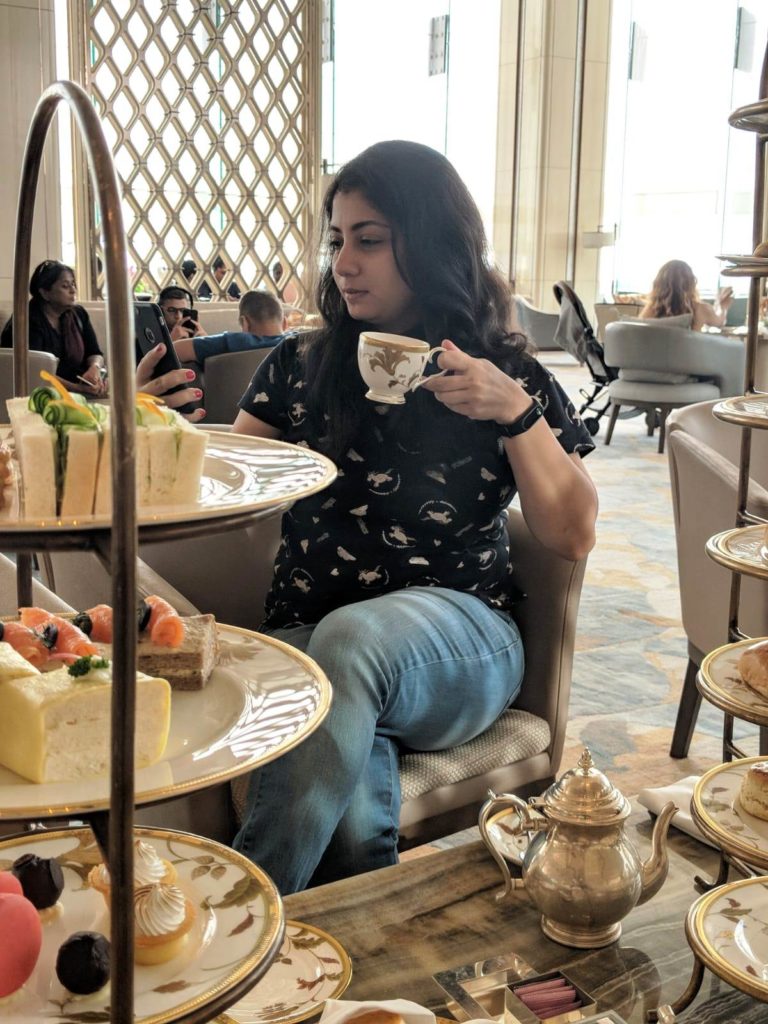 Capital Bar & Grill – After a day of frolicking and merriment, I found a spot at the hotel that I seemed to enjoy more than my bed ( no joke that bed is so comfortable I could live in it). The Capital bar is warm and cosy with soft live music, hushed conversation and pretty lights. You can also sit at the bar for hours watching head mixologist Alex whip out his signature cocktails one after another, each one unlike the other. For a meal you move to the restaurant section and enjoy some of their famous grills.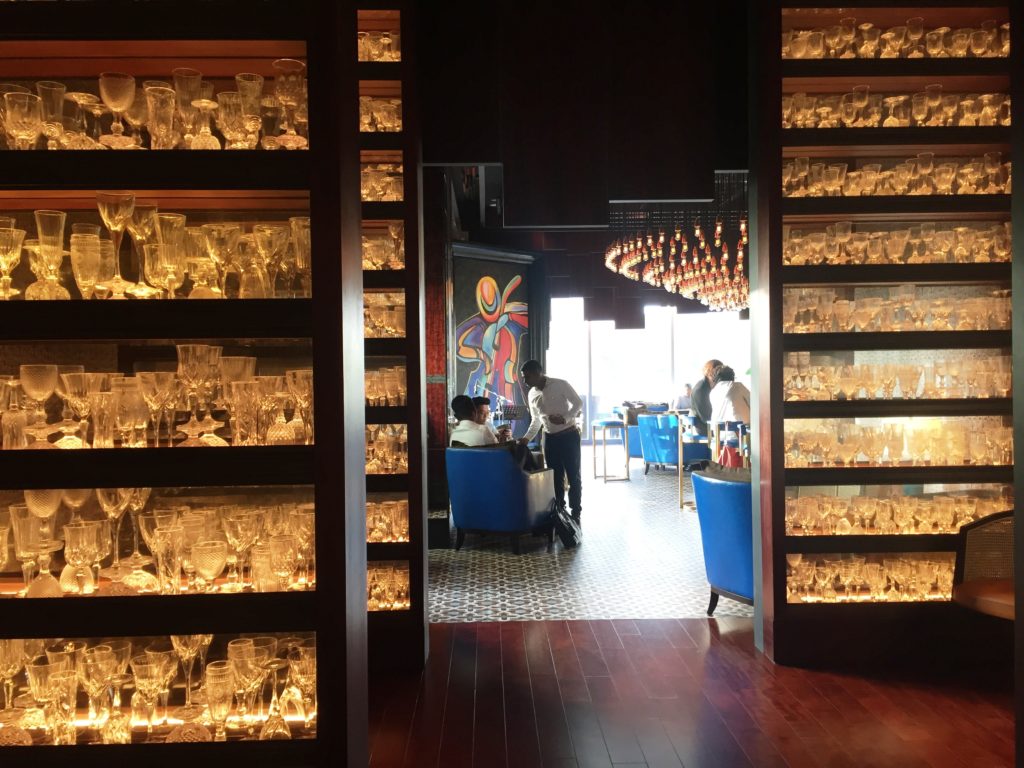 I always ask myself if I'd coming back to the property and staying for a longer period and with the Shangri La Colombo I most certainly will. It works well if I'm in town for business with just a couple of days to spare or even if I'm travelling with family and want a leisurely getaway.
Fact File
Distance From Airport – It's 35kms from the airport to the hotel which takes about  50 mins or so.
Price Range for Rooms – USD 180 – USD 2000 depending on what category you book and the season you book.
Distance From sightseeing and shopping – The hotel is about 20 mins away from all the tourist spots and local shopping. It's a 7 minute walk from the popular Dutch Hospital in Colombo which is home to restaurants, bars, cafes and shops.
Average price for a meal for 2 – Table One the all day dining is about LKR5000 per person/ Capital Bar & Grill is about LKR7500 per person /  Shang Palace is about LKR 4500 per person/ Kaema Sutra is about LKR 4200 per person
Wedding Destination – The hotel is ideal for a wedding party or large gatherings so if you're looking for a fun destination wedding then the Shangri La Colombo works well.
I've also documented my entire journey on my Travelibro app that you can find RIGHT HERE
Disclaimer – This post was done in association with the Shangri La Group. As always, thoughts, ideas, opinions and words are all mine 🙂
For more updates on my food and travel adventures, follow me on Facebook, Twitter, Instagram and Snapchat : thetinytaster